While we wait for the screen adaptation of the hit video game series to arrive, HBO have dropped some tidbits for us to enjoy in the meantime.
The show has added Troy Baker and Ashley Johnson to the cast, meaning that the original voices of Joel and Ellie will feature in the live-action series. The two actors will be playing other minor characters in the series however, not their original game roles.
Joel and Ellie will of course be played by Pedro Pascal ('The Mandalorian') and Bella Ramsey ('Game of Thrones'). As well as casting news, we also got a brand new image of the two leads in action this week. The shot shows Joel and Ellie sneaking around a dark room, avoiding what looks like a Clicker (a blind infected being which can detect movement through hearing) in the background.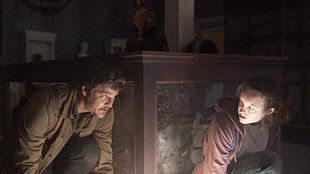 The new image was unveiled at the Summer Game Fest on Thursday. Neil Druckmann, co-president of Naughty Dog (The video game company responsible for 'The Last of Us') and co-creator, executive producer, writer and director of the HBO series, was there to present the news.
Pascal told fans a few months ago that they have nothing to fear about the adaptation of the beloved video games. "I think the adaption is more than capable of competing with the game," he said. "I have absolutely no doubts that we won't disappoint fans and new viewers."
'The Last Of Us' follows a man named Joel who survives a devastating pandemic outbreak that has killed 60% of the world, and must escort h Ellie, a teenage girl who is immune to the virus. across a post-apocalyptic United States.
Making up the rest of the cast are Gabriel Luna, Merle Dandridge, Nico Parker, Murray Bartlett, Nick Offerman, Jeffrey Pierce and Anna Torv.
For more updates on 'The Last of Us' and more On Demand news, make sure to check out our website.