Casting news surrounding HBO's adaptation of 'The Last Of Us' is picking up pace, with 'Parks and Recreation star Nick Offerman the latest to join the cast.
Offerman will be playing Bill, a character from the first game.
Players encounter Bill in an isolated town early on in the game, and his character is a burly and surly survivalist who has an uneasy relationship with Joel and Ellie.
Offerman specialises in playing surly and rude types, which fits Bill's character description down to a tee.
Bill's interactions with Joel and Ellie offer a bit of levity to the games oppressive tone, and Offerman is well-suited to add a bit of cheer to what is set to be another classic HBO drama.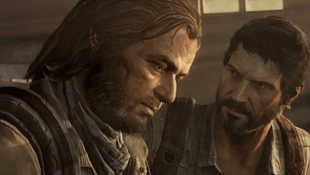 'The Mandalorian' star Pedro Pascal has already been tapped to play Joel, while 'Game Of Thrones' star Bella Ramsey is playing the role of Ellie.
'The Last Of Us' takes place 20 years after a devastating global pandemic where a fungus infects people and turns them into zombie-like creatures.
The games have garnered significant critical acclaim for it's portrayal of a post-apocalyptic setting, with particular praise for the main dynamic between Joel and Ellie.
'The Last Of Us' is reportedly HBO's most expensive project ever, but there is a core audience built-in - Sony estimates sales of the first game alone are near the 20 million mark.
'Chernobyl' creator Craig Mazin is developing the show alongside original game director Neil Druckmann and the show is expected to debut some time in 2022.