Chatting to Entertainment Tonight, Penn Badgley spilled the beans about what to expect from 'You' season four. And it sounds... interesting.
So, we already know that filming has begun for season four of 'You' — and it's not going to be set in Paris like the ending of last season would have you believe. Oh no. Joe is going to be looking for victims ("love") across the pond in London.
While an 'Emily in Paris' and 'You' crossover may have made for very interesting TV, they've changed the location for the serial killer show for good reason. Penn Badgley states frankly "to be real, it's cheaper".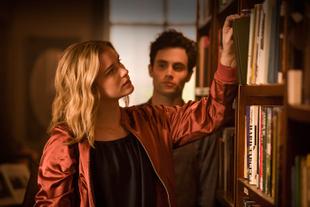 Historically, when Joe moves to a new place, he develops a new persona. In New York in season one, he's the caring librarian boyfriend. In season two, he's a wholesome grocer. In season three, he's a husband and father in the Californian suburb of Madre Linda.
So when Badgley says that "The tone is similar but it's shifting in that there is a different format. We're using a different format", it's not totally shocking. But the number of possible identities for Joe to adopt is endless. There's no way to predict what he'll do next.
Of his eccentricities, Badgley remarks "the problem is in him, it's not so much outside of him so he's trying to change. He is always trying -- failing trying".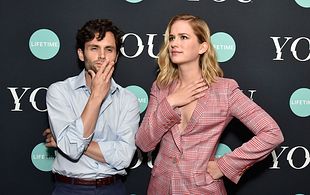 Even though he makes attempts to overhaul his entire character, we know that's it's not uncommon for his past to bite him in the bottom. This time around, we suspect it won't be any different, especially since Badgley confirms Marianne among others will return, "There's also some other familiar faces which I think I can [say]".
After racking up quite the kill-count, we're wondering whether it'll be possible for Joe to change over in London. The possibility of "shifting the genre slightly" is both enticing and risky, so we can't wait to see how this goes.
Watch 'You' season 3 on Netflix.