If there's one thing we love, it's a dander down memory lane – especially where music is involved. There's a lot to be said for a comforting wallow in nostalgia.
In recent months, we've been bringing you weekly updates on the top-selling singles in the Irish charts from various years since 2000.
Now it's time to mix things up and cast our net a little wider.
Here, we'll look at the biggest musical events – as well as the best-selling singles and albums – that happened globally in a particular year.
Last week, we saw how Bryan Adams ruled the global charts thirty years ago in 1991. This week, let's go back to 1999.
BIGGEST SINGLES
1. Britney Spears - '... Baby One More Time'
Considering all we know that has happened to Britney in the intervening years, it's poignant to look back on her very first single and how it set her up to become the world's biggest pop stars. Either way, it's still a tune. This song was IMPOSSIBLE to escape in 1999.
*
2. Lou Bega - 'Mambo No. 5'
A one-hit-wonder for sure - but a catchy little ditty, no? If you can still remember all the girls' names, bonus points. And if you're wondering what happened to Lou Bega, he has continued to release music over the years. His most recent single was 2019's 'Scatman & Hatman', which sampled his fellow one-hit-wonder Scatman John's 1994 hit.
*
3. Eiffel 65 - 'Blue (Da Ba Dee)'
What explanation will we be able to offer our children when they come to us at some point in the future and ask why this song was the third-biggest single of 1999? The novelty effect can only go so far. Either way, you'll still remember all the words.
*
4. TLC - 'No Scrubs'
If you don't think this song is still a banger 22 years after it was released, you are quite simply mistaken. The trio's biggest hit still may retain that 'late '90s r&b' sound that pervaded the charts around that time, but nevertheless it's still a great song.
*
5. Backstreet Boys - 'I Want it That Way'
As boyband songs go, this is pretty inoffensive. It was obviously huge at the time, but with 22 years of hindsight, it's really not that great a song, is it? If you have a look at the other big hits below, for example, you'll see that it was a HUGE year for pop music, and many other songs have dated a lot better than this one...
OTHER BIG HITS:
Lonestar - 'Amazed'; ATB - '9pm (Til I Come)'; George Michael & Mary J. Blige - 'As'; Enrique Iglesias - 'Bailamos'; Destiny's Child - 'Bills, Bills, Bills'; Emilia - 'Big, Big World'; Vengaboys - 'Boom Boom Boom Boom'; S Club 7 - 'Bring It All Back'; Kelis - 'Caught Out There'; Bran Van 3000 - 'Drinking in LA'; Mr. Oizo - 'Flat Beat'; Baz Luhrmann - 'Everybody's Free (to Wear Sunscreen)'; Chemical Brothers - 'Hey Boy, Hey Girl'; Westlife - 'Flying Without Wings'; Macy Gray - 'I Try'; Ricky Martin - 'Livin' La Vida Loca'; Shania Twain - 'Man! I Feel Like a Woman'; Whitney Houston - 'My Love is Your Love'; Fatboy Slim - 'Praise You'; Eminem - 'My Name Is'; Santana & Rob Thomas - 'Smooth'; Blur - 'Tender'; The Offspring - 'Pretty Fly (For a White Guy)'; Blink-182 - 'What's My Age Again?'; Christina Aguilera - 'Genie in a Bottle'; Ronan Keating - 'When You Say Nothing at All'; New Radicals - 'You Get What You Give'
NOTABLE ALBUMS RELEASED THIS YEAR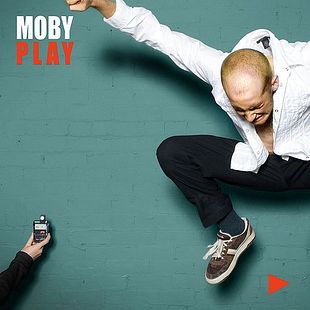 Although pop music ruled the singles charts - with plenty of one-hit-wonders in the mix - the big albums released this year told a different story. Dance acts like Moby, Basement Jaxx and Chemical Brothers began to cross into the mainstream; rap music changed with the release of Eminem's debut album and r&b continued its domination with acts like Destiny's Child and TLC.
Santana - 'Supernatural'
Eminem - 'The Slim Shady LP'
TLC - 'FanMail'
Shania Twain - 'Come On Over'
Blur - '13'
Linkin Park - 'Hybrid Theory'
Moby - 'Play'
Basement Jaxx - Remedy'
Dido - 'No Angel'
Red Hot Chili Peppers - 'Californication'
Chemical Brothers - 'Surrender'
Destiny's Child - 'The Writing's on the Wall'
David Bowie - 'Hours'
Tom Jones - 'Reload'
Foo Fighters - 'There is Nothing Left to Lose'

MAKE-UPS AND BREAK-UPS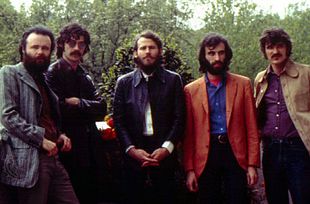 Bands who called it a day in 1999 included The Band, who split for good after Rick Danko's death the same year; The Jesus and Mary Chain (who would later reform in 2007); Pavement (who would later reform in 2010); The Verve (who would later reform in 2007).
Bands who formed the same year, meanwhile, include Bell X1, Broken Social Scene, The Darkness, Gossip, I Am Kloot, Kings of Leon, The Knife and The Vines.
OTHER NOTABLE EVENTS
1999 saw us lose some all-time musical greats, including Dusty Springfield, who died at the age of 59. Celebrated Irish tenor Josef Locke also died at the age of 82, while soul legend Curtis Mayfield also passed away in December at the age of 57.