If there's one thing we love, it's a dander down memory lane – especially where music is involved. There's a lot to be said for a comforting wallow in nostalgia.
In recent months, we've been bringing you weekly updates on the top-selling singles in the Irish charts from various years since 2000.
Now it's time to mix things up and cast our net a little wider.
Here, we'll look at the biggest musical events – as well as the best-selling singles and albums – that happened globally in a particular year.
First up: let's rewind to thirty years ago, 1991. Maybe you were born that year or maybe you hold fond (or not so fond) memories of songs from that era. Either way, read on...
BIGGEST SINGLES
The five biggest singles in 1991:
1. Bryan Adams – 'Everything I Do (I Do It For You)'
It's mad to think that it's been three decades since this godawful song ruled the charts. Taken from the soundtrack of 'Robin Hood: Prince of Thieves', it hit #1 spot in no less than 19 countries around the world. Don't get us wrong; we have as much of a soft spot for Bryan Adams as the next person, but it's fair to say that this soppy nonsense has not aged well.
*
2. Michael Jackson – 'Black or White'
We're old enough to remember seeing the 11-minute-long video of this on MTV. Macaulay Culkin was a superstar and it was directed by John Landis (who had previously done Jackson's 'Thriller'). The song itself, the first track from Jackson's album 'Dangerous', was a catchy little tune about racial harmony but safe to say it was far from his best.
*
3. Roxette – 'Joyride'
Now yer talkin'. As far as cheesy '90s pop-rock goes, Roxette were one of its foremost proponents. It topped charts across the globe and became one of the Swedish duo's biggest hits. Still hummable, as far as we're concerned.
*
4. Scorpions – 'Wind of Change'
We have to admit that we thought this track by German rock band Scorpions was an '80s ballad – but no, it was released in January 1991 and went on to be their biggest (only?) global hit.
*
5. R.E.M. - 'Losing My Religion'
It's good to see one of the greatest bands of all time make the top 5 in a fairly schmaltzy year for music. This track, taken from their 1991 'Out of Time', set the tone nicely for their major breakthrough from 'indie band' to mainstream indie heroes with the release of 'Automatic for the People' the following year.
OTHER BIG HITS:
Nirvana – 'Smells Like Teen Spirit'; The Simpsons – 'Do the Bartman'; Jason Donovan – 'Any Dream Will Do'; Queen - 'Bohemian Rhapsody'; Seal – 'Crazy'; Metallica – 'Enter Sandman'; John Travolta & Olivia Newton-John – 'Grease Megamix'; U2 – 'The Fly'; Salt N Pepa – 'Let's Talk About Sex'; PM Dawn – 'Set Adrift on Memory Bliss'; James – 'Sit Down'; Cher – 'The Shoop Shoop Song'; Simply Red – 'Stars'.
NOTABLE ALBUMS RELEASED THIS YEAR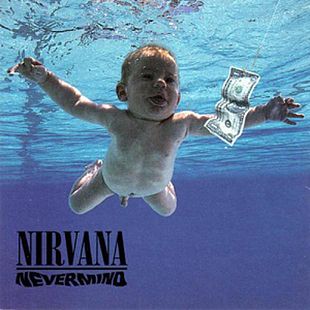 1991 was a big year for albums – particularly rock albums as the grunge scene spread from Seattle, and acts like U2 staked their claim as the biggest band in the world and Metallica dominated the metal scene.
Meanwhile, Blur got off to an auspicious start with their debut 'Leisure', Michael Jackson released the enormously successful 'Dangerous' and My Blood Valentine and Massive Attack both released albums that have aged very well in the past three decades.
Here are some notable albums released in 1991:
Nirvana – 'Nevermind'
U2 – 'Achtung Baby'
Pearl Jam – 'Ten'
Metallica – 'Black Album'
Massive Attack – Blue Lines'
My Bloody Valentine – 'Loveless'
Primal Scream – 'Screamadelica'
Michael Jackson – 'Dangerous'
Crowded House – 'Woodface'
Blur – 'Leisure'
Mariah Carey - 'Emotions'
Red Hot Chili Peppers – 'Blood Sugar Sex Magik'
Pixies – 'Trompe Le Monde'
Guns N' Roses – 'Use Your Illusion 1 & 2'
Enya - 'Shepherd Moons'
Green Day – 'Kerplunk'
2Pac – '2Pacalypse Now'
MAKE-UPS AND BREAK-UPS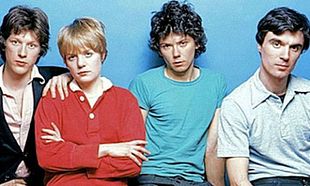 Perhaps most notably, Talking Heads called it a day in 1991; in fact, it was a bad year for bands starting with T, as Talk Talk, Throwing Muses and Traveling Wilburies also ended. Art-punk pioneers Devo split in 1991, but later reformed in 1996. Hip-hop titans N.W.A. split after the release of their final album 'Niggaz4Life'.
Bands who formed in 1991, on the other hand, included 2 Unlimited, East 17, The Chemical Brothers, Counting Crows and Juniper (who went on to become Bell X1), so it wasn't all bad news. Ish.
OTHER NOTABLE EVENTS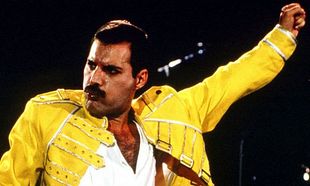 Sadly, 1991 was the year that music lost one of its greats when Queen frontman Freddie Mercury died on November 24th. We also lost Gallic great Serge Gainsbourg, who died at the age of 62 in March 1991, Gene Clarke of The Byrds (46), rock hero Johnny Thunders (38) and legendary promoter Bill Graham, who died in a helicopter crash at 60.
1991 was also the year that Garth Brooks exploded worldwide; 'Baywatch' got a new theme tune in 'I'm Always Here'; Phil Collins bagged the Grammy for 'Record of the Year' with 'Another Day in Paradise.'