'The X Factor' have been on a throwback rampage lately, releasing previously unseen footage of the making of 'One Direction' and Harry Styles' original audition. Next on the extended chopping block: Zayn Malik.
For the 'X Factor', it seems like the reaction to Harry Styles' original audition extended cut and his gentle butchering of 'Hey Soul Sister' has egged them on to continue putting out more previously unaired footage from one of the most iconic moments in the shows history in 2010.
Simon Cowell and his judging minions pulled a trick we'd never witnessed on the show before and they plucked random individual auditionees and plopped them in a group together. Back then he didn't realise what gold he'd struck. And neither did the lads, more than likely.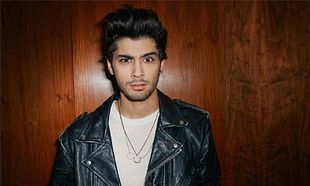 In the extended cut Youtube clip released today, Malik says of his reasoning behind auditioning for the show "I just thought I'd give it a shot and see how far I can get". The conversation between Malik and Cowell is quite clipped, before Malik says he's going to sing (a very breathe-y version of) 'Let Me Love You' by Mario.
Confused and pained looks pass across the judges' faces. Louis Walsh says "Zayn, you've got a good voice" but "I don't know if you've got the stage presence". Ultimately, all of the judges give Zayn the resounding "yes" and he moves through to the next round.
And the rest is history. But our question is: which of the One Direction members auditions is next to be unearthed in this 'X Factor' throwback YouTube series? Our guess is Louis Tomlinson.
Watch the clip here.