It's been 12 years since this generation's biggest boyband was knit together from 'The X-Factor' solo auditions, but this footage from 2010 shows the actual conversations that led the making of One Direction.
In this close look, Simon Cowell, Louis Walsh, and Nicole Scherzinger deliberate over the band that will go on to shape the world of pop music for the next six years. But at that time, most of the decision seems to come down to how "cute" they look together. Bless.
Back then, viewers were privy to the moment a then nameless One Direction stood on the bootcamp stage alongside the girl group that would go on be Belle Amie. But in the newly released clip, we're offered a look into the formation of the illustrious band.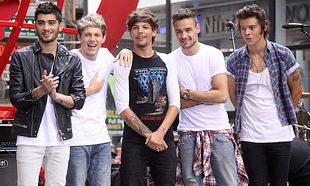 Niall Horan is the first of the lads whose photo is set aside, Harry follows soon after, and then Louis' photo joins the group, with Walsh chiming in "They look good together", assured by Scherzinger who squeals excitedly "They're the cutest boy band ever, I love it, the little girls are gonna love them".
Of course, it wasn't all about the cute factor and Scherzinger acknowledges of the trio "they're just too talented to get rid of". According to the ex-Pussycat Doll, the three were "little stars" that had the right "look" paired with an undeniable "charisma onstage".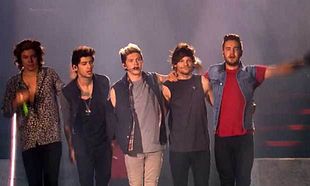 Liam is next up; Cowell initially seems wary of him, but Scherzinger convinces him "he would definitely shine, he could actually maybe be the leader". Cowell then responds "he thinks he's better than anyone else in that [list]".
Walsh then sidles up with "he's good, he's consistent" and Cowell admits "that looks good" as Liam joins the other three lads in the line-up. Next, Zayn's photo is slapped down on the table beside the others to a resounding agreement. Cowell then smacks his hand over the grouped images and declares "that's the category I want".
The rest, as we well know, is history. From there, the lads would go on to become arguably the biggest boy band in the world, with 70 million records sold around the world.
Watch the footage in full here.