Well folks, who saw this coming? It's crazy to think what one man from Oklahoma can do to an entire country. Today, Garth Brooks has sent fans into a frenzy by announcing three more concerts on top of the confirmed two.
With hundreds of thousands in the virtual queue throughout the morning, a third date was added due to the demand. Shortly after, a fourth and fifth date were added as the first three were close to selling out.
Thousands are still waiting in the virtual queue to acquire tickets as the first two shows appear to be close to selling out.
Brooks will now play on September 9, 10, 11, 16 and 17, 2022.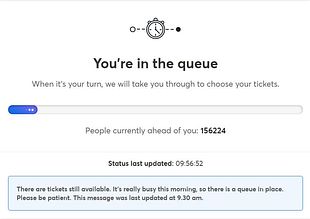 Brooks arrived in Ireland to hold a press conference on Monday. The singer tried to play down hopes for five concerts when asked, "I'd like to, but I'd also like to be six foot five and have abs."
While talking about the debacle in 2014, Brooks said the cancelled shows were "like a death in the family".
It now looks like the singer will finally get his wish to play five nights at the GAA stadium. For many more who having been waiting years for his return, it's a dream come true.