It's been three years since One Direction decided to take their 'indefinite hiatus', and most of them have been pretty busy ever since.
Harry Styles and Niall Horan are both prepping the release of their second solo albums, and Louis Tomlinson has been steadily releasing a stream of singles as well as guesting as a judge on The X Factor (his debut album is due next month, too.)
Which begs the question: what the hell has Liam Payne been up to?
Apart from a dodgy debut single in 2017 (let's be honest, 'Strip That Down' was godawful – like he got a 'My First R'n'B Song' kit for Christmas'), a '50 Shades Freed' song with Rita Ora and a number of singles featuring various rappers, he has arguably been the One Directioner whose career has flagged the most since the boyband split.
Payne's love of hip-hop and r'n'b has been well-documented in the past - but is he able to transition to the genre from the world of cheesy pop? Let's have a listen to his debut album 'LP1' to find out, shall we?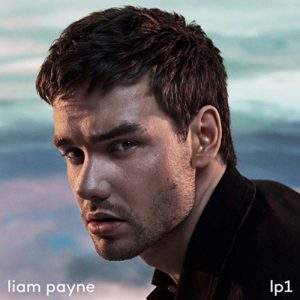 'Stack It Up'
Within the first few seconds, we're hearing lines like 'Wanna get in the club, they wanna see ID'. Come now, Liam. We all know that doesn't happen. This tune is all about money, basically. 'He got money on his mind', you see. Literally. It's an inoffensive AutoTuned number with Payne's half-sung, half-rapped style and a guest verse from rapper A Boogie with the Hoodie (us neither). Ed Sheeran co-wrote it. Not the most inspiring opener, to be honest.
'Remember'
'How do you love someone so much you hate them, because you can't replace them / Why do I still hold on to feelings when they're wasted' – could this song be about Cheryl? (We're going to assume every love song is about Cheryl, even if Payne had no hand in writing most of these songs. Don't try to stop us.) A slow-building yet thoroughly forgettable number.
'Heart Meet Break'
Another song about lost love, where he sings: 'Put my exes in a line / They all call me crazy and by now, they're probably right.' Right, so. There's a definite Justin Timberlake vibe to parts of this song – if he was aiming for a tacky EDM-ballad sort of vibe, that is.
'Hips Don't Lie'
Unfortunately, not a cover of the Shakira song. We wholeheartedly admit that we would like to hear that. Instead, this is another sultry, glossy, AutoTuned trap-meets-r'n'b number. Look, it's clear that Payne has a great voice, but his insistence on layering effects on it doesn't do him any favours. That said, it's not the worst song so far. Still prefer Shakira, though.
'Tell Your Friends'
Oh, has another song started? Thought this was just a continuation of the last one. They're already starting to become indistinguishable. Oh god, there's * counts* twelve more songs left. TWELVE MORE. Why are there 17 songs on this album?! Enthusiasm. Flagging. Send. Help.
'Say It All'
Same tempo, same moody r'n'b ballad vibe. Meh.
'Rude Hours'
Tempo slightly slower, same moody r'n'b ballad vibe with 'naughty' (*eye roll*) lyrics. Ah Liam, come on. This album needs a bit of a jolt. Who produced this album? (Goes to look up credits) Oh right, there's no less than 25 PRODUCERS listed! 25 producers! That's why it sounds like a collection of songs and not an album. It's not unusual for pop artists to work with several producers, but we're starting to get it now: the brief was 'make me sound like an r'n'b act' and they all came back with similar ideas, which is why the album sounds so bloody bland.
'Live Forever'
Pop meets EDM, this song is about finding new love after giving up and turning into a party boy. 'I was always gonna live fast, die young / Slowed down when you came down'. Blaaaah. Meh. Blaaaah, etc.
'Weekend'
Back to a moody, laidback r'n'b vibe with lots of effects. And is that 'another line for my demons' that he says? Tut tut, Liam! Such a bad boy.
'Both Ways'
This is Payne's attempt at being naughty/sexy, with pretty saucy lyrics about his 'girl liking it both ways' and '4 in the morning, who else you wanna invite?' - but he doesn't quite manage to pull it off. This actually sounds like something from Zayn's album. They'd probably both be horrified to hear that. More horrified than we are at the idea of Liam Payne having an orgy.
'Strip That Down'
Sorry lads, I can't listen to this song again. I just can't.
'For You'
We're into the part of the album where all of the previously-released singles are tacked onto the tracklist. Actually, we will say that Rita Ora's voice is welcomed on this song; it breaks up the dreary, samey tone. It seems like this is where Payne went wrong on this album – why aren't there more female guests? Why was he so fixated on the r'n'b stuff? Missed opportunity.
'Familiar'
Colombian singer J. Balvin features on this track and its Latin vibe is actually quite good; it's fun, upbeat, summery and catchy and it's no wonder that it did well when it was released in April. There should have been more songs like this earlier in the tracklisting.
'Polaroid'
Another track that was released as a single and did well earlier in the year, it's got that same EDM-style build and big chorus, but (yet again), it's catchy and should have been placed earlier in the tracklist to mix things up. Canadian duo Lennon Stella's voices work well with Payne's. It's pretty forgettable in the grand scheme of things, but compared to the rest of the album, it's a hit.
'Get Low'
His collaboration with electro-house DJ Zedd was released over two years ago at this point, so you probably know how it sounds. And if you don't, you can imagine.
'Bedroom Floor'
Charlie Puth co-wrote this one, not that that makes any difference. Our brains have gone wonky at this point. We're 16 songs deep into this album. We're struggling to make it through. Help us.
'All I Want (For Christmas)'
Okay, okay. Is he about to redeem himself with a cover of the Mariah Carey Christmas classic? Nope. Instead, it's a piano ballad that showcases his voice without any effects or studio trickery – which is a relief, at least. Fun fact: this was written by the same guy who wrote Ireland's Eurovision entry in 2017 – Brendan Murray's 'Dying to Try'. Which is about the most exciting thing about it, really.
*
VERDICT: This album seems like a wasted opportunity. Payne can obviously sing, but his insistence on taking the r'n'b/electropop route is baffling to us; his strengths clearly lie in pop music. By all means, dip in and out of genres but when you based a whole album around a sound that is not necessarily suited to you, it quickly becomes pretty dull as hell. As we mentioned earlier, this sounds like a collection of songs – not a cohesive album.
How do we put this nicely? It's brutal, folks.