Unfortunately, the new surge in the ongoing pandemic has put a massive downer on the start of 2022 with gigs being rescheduled or held at reduced capacity. But that won't stop new music being released and, luckily for us, there are rumours abound of some massive releases this coming year.
Few of these albums have been officially confirmed but the artists on the list below have all heavily hinted at or announced that a new record is in the works. Have a look at the bottom of the list to see albums we definitely know are on the way.
Now, let's have a look at who's on the wishlist for 2022.
Red Hot Chili Peppers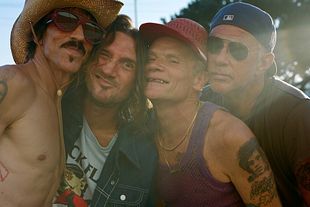 It feels like an age since it was announced that John Frusciante would be re-joining the funky veterans. It's probably due to a global pandemic almost immediately taking over the world after he re-joined in late 2019, replacing previous guitarist Josh Klinghoffer.
Frusciante coming back is a massive deal. He left in the band in 2009 after by far their most prolific period in terms of mainstream success. The guitarist was a key element to their most commercially successful albums 'Californication', 'By The Way' and 'Stadium Arcadium', as well as earlier breakout releases 'Mother's Milk' and 'Blood Sugar Sex Magik'.
In October last year, drummer Chad Smith said their new album was "nearly ready". So we can be quietly confident that a 2022 release is on the cards. The band start their world tour this summer - including a sold out show in Marlay Park - so it's going to be a busy one for the lads from LA.
Kendrick Lamar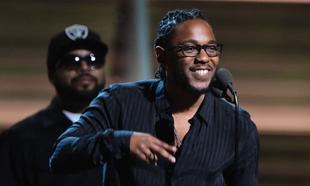 2022 marks five years since we last got a record from K-Dot. 2017's 'DAMN.' was a resounding success. The album focused on weighty political and societal issues and showed off the virtuosic lyricism of one of the greatest rappers of a generation.
This is the longest we've waited for a Kendrick album since his first release and the anticipation is palpable. 'DAMN.' came out just when we needed him most and now, after some incredibly tough and fraught years on a societal level, we arguably need him more than ever.
After four years without a release, Lamar dropped the single 'Family Ties' with his cousin Baby Keem last August. He's also set to play this year's Superbowl halftime show and has been hinting at a new album for a couple months. 2022 looks more and more like the year we see the return of Kendrick.
Rihanna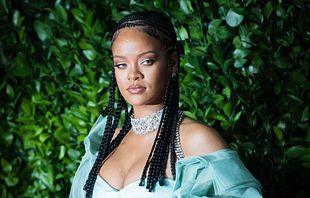 Whatever is said about waiting for a new Kendrick Lamar album, we've been waiting even longer for new music from Rihanna. 'Anti' came out in 2016, which is SIX years ago. That's a lot of years. That means there's children in first class that haven't been alive for new Rihanna music. Is that really a world we want to live in?
Luckily for us, Rihanna is dropping hints left right and centre that a new record is finally on the way. Last month, a passing paparazzi asked Rihanna about new music. Her reply was "soon, soon, soon".
Speaking to Associated Press last September the singer also said: "You're not gonna expect what you hear. Just put that in your mind. Whatever you know of Rihanna's not gonna be what you hear.
"I'm really experimenting, and music is like fashion, you should be able to play. I should be able to wear whatever I want and I treat music the same way. So, I'm having fun, and it's going to be completely different."
Let's keep our fingers crossed this is finally the year.
Arctic Monkeys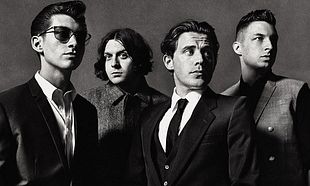 The lads from Sheffield have gone through many transformations ever since they stepped foot on the dancefloor in 2006. Their last album 'Tranquility Base Hotel & Casino' was definitely the record in which they pushed the envelope the furthest. It was also met with the most polarising responses from fans and critics.
'Tranquility Base' seemed to have continued a trend into a completely different sound, in which their 2015 release 'AM' briefly interrupted with a return to slightly more mainstream rock. Because of that, it's hard to see where the band goes from here. Do they lean into their transformation and drift even further from where they started or return to their roots of toe-tapping riffs.
It makes for an exciting reveal and 2022 should be the year in which we find out. Either way, it's clear to see how far the band has come since their debut album in 2006. Alex Turner and co are brave in their experimentation and whatever the new record sounds like, it will certainly find an audience.
Drummer Matt Helders spoke to the BBC last year saying the new album was "pretty much" ready to go. He added: "I think by the time we get everything together it'll be next year [2022]. Hopefully we can get out and tour next summer."
Lizzo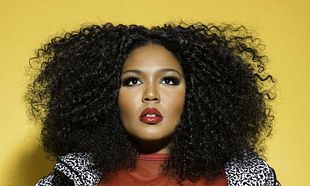 Lizzo has a massive task on her hands for 2022 - to replicate the success of her last album, 2019's 'Cuz I Love You'. The record was an absolute hit. It subsequently earned her eight Grammy nominations and skyrocketing her to the very top tier of modern music's finest.
The flute-toting singer released her new single late last year, 'Rumours' featuring Cardi B. Taking some liberties, we could take the lyrics "Just wait until the Summer when they let me out the house" as a hint to a possible album release.
Whatever happens, Lizzo has stated that she is now in a "new era". Speaking to People magazine, the singer said of her return to live performances, "I've learned to trust myself and trust my body again. My confidence was shook a little bit over this time, like, 'Will people care? Are people going to show up?' They proved me wrong. I got my confidence back."
We're really excited to see what's to come from her in the coming year. Even if it's just another amazing Halloween costume.
What albums will we definitely see in 2022?
As well as the above rumoured list of releases, there's also some exciting projects on the way with more concrete release dates.
In the first half of this year we're getting albums from the likes of Years and Years, Eels, Elvis Costello, Alt J, Beach House, CMAT, Charli XCX, Jack White and Liam Gallagher.
The second half of this year, albums are on the way from Avenged Sevenfold, Interpol, Keeley, Jesy Nelson, Loah, Machine Gun Kelly, Tolü Makay, Laura Mulcahy, Lorraine Nash, New Pagans, Ken O'Duffy, , Ozzy Osbourne, Rammstein, Ailbhe Reddy and Ye Vagabonds.