It was announced last month that the 'Harry Potter' star would be donning the afro and glasses in the new biopic of Weird Al.
Now, we've got a first look at Radcliffe in full getup for the upcoming film, 'WEIRD: The Al Yankovic Story'.
Filming began this month and we have got our first image from set. We see him in the iconic Hawaiian shirt, glasses and curls as he plays an accordion on stage.
Take a look below: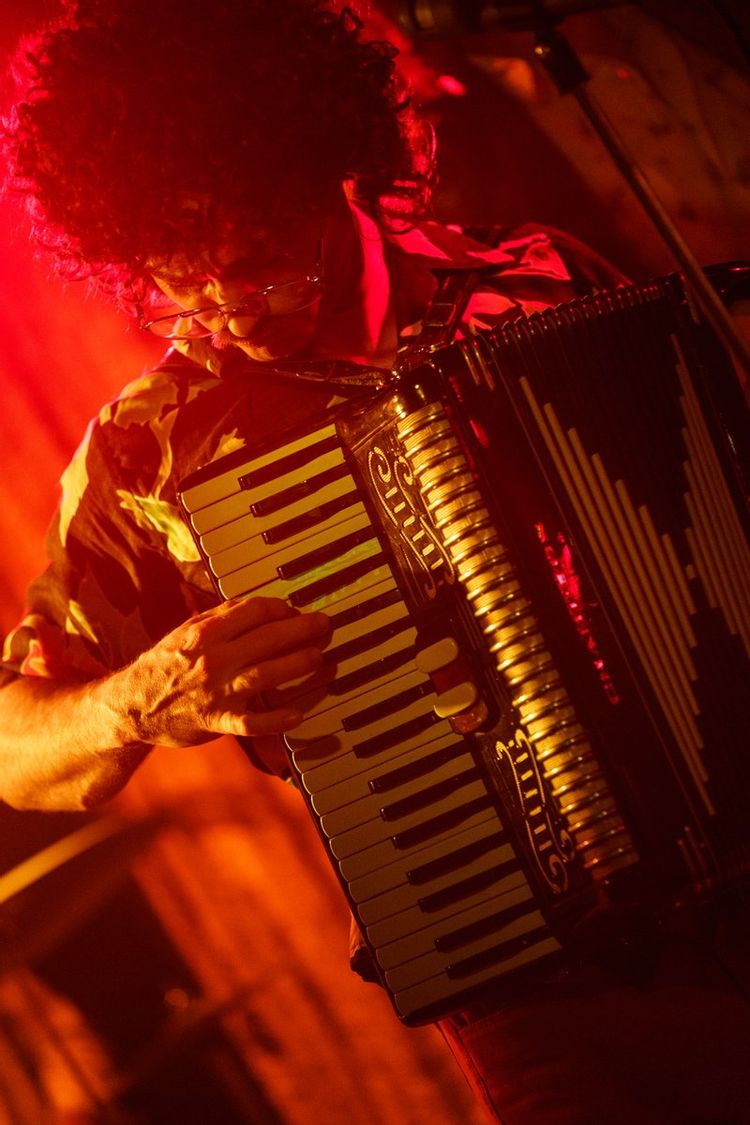 Radcliffe released the following statement after the photo was released:
"Wearing the Hawaiian shirt is a huge responsibility that I don't take lightly, and I'm honoured to finally share with the world the absolutely 100 percent unassailably true story of Weird Al's depraved and scandalous life."
The movie "holds nothing back, exploring every facet of Yankovic's life, from his meteoric rise to fame with early hits like 'Eat It' and 'Like a Surgeon' to his torrid celebrity love affairs and famously depraved lifestyle."
Yankovic himself and Eric Appel ('Brooklyn Nine Nine', 'Silicon Valley') wrote the script. Appel is also directing and executive producing the film.
Radcliffe will be soon seen on screen in the upcoming 'The Lost City' starring alongside Sandra Bullock and Channing Tatum.