Warner Bros confirmed at CinemaCon this week that 'The Batman' will return for a sequel.
Matt Reeves is also confirmed to write and direct the second movie, reassuring fans that his overall vision for Gotham will come to fruition. However, no details of the script or plot was given.
The news comes as no surprise as 'The Batman' was a massive success, picking up over $750 million at the global box office. In the face of a recovery from the pandemic, the success cements how impressive the reaction was for the film.
Reeves will also produce a Penguin series for HBO Max, focusing on Colin Farrell's character from the movie. The series will act as both a prequel and sequel to the movie.
The world-building for future projects is already in full swing. Last month, Warner Bros released a deleted scene featuring Irish actor Barry Keoghan. In it, Keoghan plays who is thought to be the Joker, locked up in Arkham Asylum as Batman pays a visit.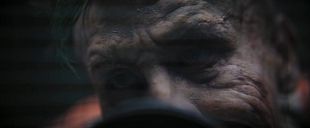 Although Reeves is keeping his cards close to his chest on how the Joker will be involved in sequels, there is a consensus he will feature again in some capacity.
The world of 'The Batman' is set in year two of the caped crusader's time taking to the Gotham streets. He hasn't yet gained the trust of city's residents and considering the ending of the movie, there is a lot of space for new characters and villains, especially since Reeves has stated that he plans on making a trilogy. So speculation will be rife once casting begins for the second film.
"Thank you all for your tremendous support for 'The Batman,'" Reeves stated at the event this week. "We couldn't have gotten here without the faith and enthusiasm of all your teams around the world. I'm excited to jump back into this world for the next chapter."
For more news and updates on 'The Batman', make sure to check out our website.