The clown prince of crime could be making a new friend in the shape of pop icon Lady Gaga.
Lady Gaga is in early talks to star opposite Joaquin Phoenix in the sequel to 'Joker', which was teased last week.
Gaga, an Oscar winner for her work on 'A Star Is Born' and a BAFTA nominee for her performance in 'House Of Gucci', is in early talks to play Harley Quinn in the sequel to 'Joker', which is set to be a musical of all things.
The original 'Joker' was a crime thriller in the vein of Scorsese or Friedkin, so a turn into musical territory is unexpected, to put it diplomatically.
Gaga is in talks to play Harley Quinn, Joker's psychiatrist at Arkham Asylum.
Margot Robbie has played Harley Quinn in the 'Suicide Squad' films to great acclaim, but Gaga's spin on the character would remain its own distinct thing.
Gaga has worked with director and writer Todd Phillips before, with Phillips securing an Oscar nomination for producing 'A Star Is Born'.
News of the 'Joker' sequel broke last week, with Phillips sharing a photo of Phoenix reading the script on his Instagram page.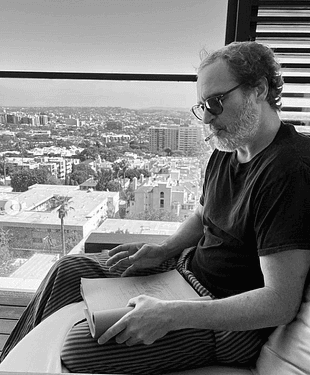 The working title for the sequel is 'Joker: Foile A Deux', which is sadly not a reference to the underrated Fall Out Boy album from 2008, but indeed refers to the shared madness of two people.
Considering what we know about Joker and Harley Quinn from other iterations of their work, this indicates that Quinn would take centre stage in a sequel.
'Joker' became a global phenomenon upon release in 2019, riding a wave of strong reviews and word-of-mouth to a billion-dollar box office gross and 11 Oscar nominations.
Phoenix took home his first Oscar for Best Actor, and appears to have been talked into making a sequel.
Phoenix stated he only took the 'Joker' role as he didn't want to be tied down to a franchise.
The actor is said to have been Kevin Feige's first choice for the role Doctor Strange but the star didn't want to commit to a franchise, but considering how much of a critical and commercial success 'Joker' was in 2019, Phoenix is game for a sequel.
Neither Phoenix or Gaga have closed a deal to appear in the film, but considering the massive cultural appeal and demand for a 'Joker' sequel, Warner Brothers will likely be keen to accomodate the stars' demands.
The studio has developed a reputation as being a safe haven for stars and directors, as evidenced by their support of Todd Phillips when he made the original 'Joker' or Matt Reeves when he put a 70s detective thriller spin on Batman earlier this year.
Considering the film is set to be a musical, it's a safe bet that Warner Brothers are giving Todd Phillips full creative control on this one.