Jason Momoa is the first 'Justice League' cast member to voice his support of Ray Fisher.
The 'Aquaman' star posted a picture of his co-star on Instagram stories. It was captioned #IStandWithRayFisher.
It marks the first show of public support for Fisher from his colleagues as his feud with Warner Bros. continues.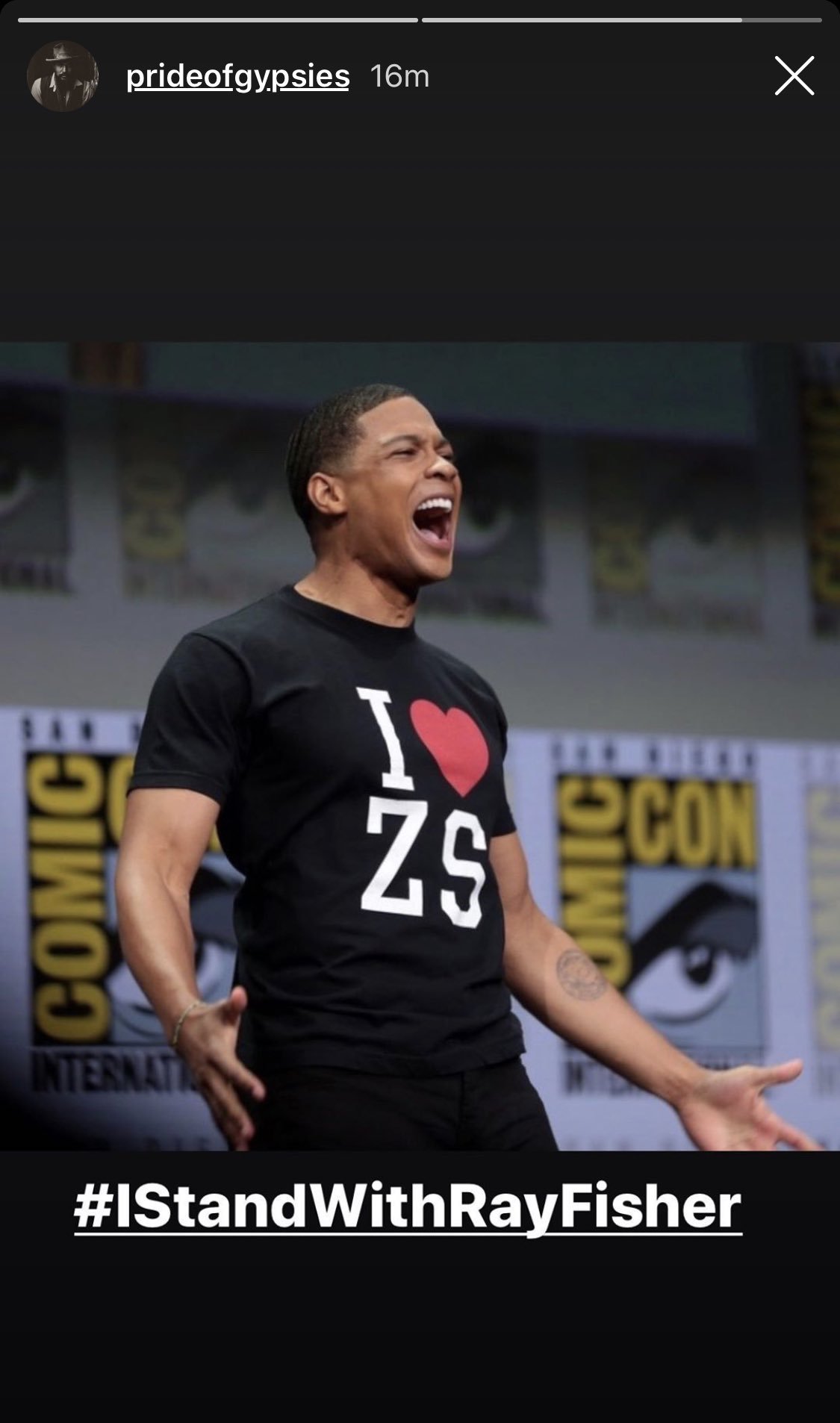 Previously Fisher accused director Joss Whedon of displaying "gross, abusive, unprofessional, and completely unacceptable" behavior on the set of 'Justice League'.
He also claimed that both former Warner Bros. co-president of production Jon Berg, and former DC Entertainment president and chief creative officer Geoff Johns "enabled" Whedon.
The feud escalated last weekend. Fisher shared: "I received a phone call from the President of DC Films wherein he attempted to throw Joss Whedon and Jon Berg under the bus in hopes that I would relent on Geoff Johns. I will not."
Meanwhile, Warner Bros. released a statement claiming that Fisher had complaints about his portrayal of the character Cyborg, and that his script revisions were not adopted by Whedon.
The statement also said that Fisher was contacted by a third-party investigator - who was hired by the studio at his behest - but has not yet responded to him.
Fisher fired back at this statement.
He claims that he met with the investigator on August 26th over Zoom.
He said the investigator had "definitely been put on by Warner Bros. Pictures, not Warner Media."
Additionally, there was another person on their line who he wasn't made aware of.
Fisher shared an e-mail he'd sent to his team and SAG-AFTA, the actor's union in the US, about their exchange.
The actor shared Momoa's Instagram post via Twitter:
Let's Go!!! #BORGLIFE

Accountability>Entertainmenthttps://t.co/pqIt2POLhI pic.twitter.com/lE4luinqin

— Ray Fisher (@ray8fisher) September 7, 2020
An upcoming Snyder Cut of 'Justice League' will feature additional scenes of both Aquaman and Cyborg.
It will hit HBO Max in 2021.