As reported over the weekend, Irish cinemas will remain closed until July 20th as restrictions begin to ease.
However, the distance limit on travelling from your home has been eased to county-level, meaning you can travel anywhere in your county and / or a 20KM distance to it. Why are we bringing this all up, you're asking? Because if you're looking to for a night out at the movies, you can still have one.
There's a drive-in movie theatre opening this week at the RDS with three screenings per day, with family-friendly movies, all-time classics, cult movies, blockbusters and everything in between on offer. Movies like 'Shrek', 'La La Land', 'The Lost Boys', 'A Star Is Born', 'Stand By Me', 'Clueless', 'Back To The Future Part II', 'Dirty Dancing' are set for screening from this Friday on.
Movies at the drive-in theatre are being screened on one of the biggest LED screens in the country, and you'll be able to pick up the audio with an FM radio either on your phone or on your car.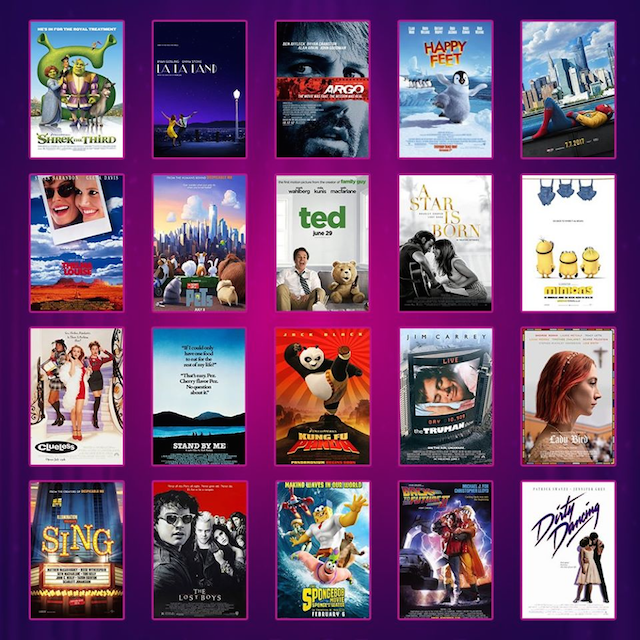 What's more, you'll never have to leave your car (unless you need to use the on-site toilet facilities) as the tickets can be scanned at the entrance from either your phone or a print-off. You can even bring your own food and drink with you!
Tickets are €29.99 for a four-seater car and €33.99 for a seven-seater van, and you can pick up tickets here.
Here's all the movies screening this week, beginning from Friday.
FRIDAY, JUNE 12TH
SATURDAY, JUNE 13TH
SUNDAY, JUNE 14TH
'The Secret Life of Pets' - 2.30PM
'Ted' - 5.30PM
'A Star Is Born' - 8.30PM
MONDAY, JUNE 15TH
'Minions' - 2.30PM
'Clueless' - 5.30PM
'Stand By Me' - 8.30PM
TUESDAY, JUNE 16TH
'Kung Fu Panda' - 2.30PM
'The Truman Show' - 5.30PM
'Lady Bird' - 8.30PM
WEDNESDAY, JUNE 17TH
'Sing' - 2.30PM
'A Star Is Born' - 5.30PM
'The Lost Boys' - 8.30PM
THURSDAY, JUNE 18TH
'The Spongebob Squarepants Movie: Sponge Out of Water' - 2.30PM
'Back To The Future Part II' - 5.30PM
'Dirty Dancing' - 8.30PM