Body horror master David Cronenberg has a movie idea for 'Twilight' stars Robert Pattinson and Kristen Stewart.
The director is currently doing press for his new film 'Crimes of the Future', starring Stewart alongside Viggo Mortensen and Léa Seydoux. The film debuted at Cannes this week, with some walkouts amongst the live surgery scenes. However, it has mostly received favourable reviews.
This was Cronenberg's first time working with Stewart. In a recent interview he explained that it was 'The Batman' star who introduced the her to him.
"It was Robert who actually introduced me to Kristen. They have developed beautifully, separately, as actors," Cronenberg said. "Making arthouse movies and successfully carrying that off. Kristen and I had a great time and Rob and I had a great time. I can definitely think of a movie, or idea, that would be great to have them both together."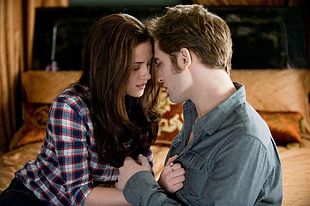 Pattinson starred in Cronenberg's 'Cosmopolis' and 'Maps to the Stars' straight after his success in the 'Twilight series alongside Stewart.
The two actors dated throughout their time on 'Twilight', leading to an infamous public breakup when Stewart was photographed with 'Snow White and the Huntsman' director Rupert Sanders. Stewart is now engaged to screenwriter Dylan Meyer. Pattinson is dating model Suki Waterhouse.
Cronenberg added, "I don't want to get into it because it wouldn't be my next movie. However, it might be problematic since fans might expect a certain kind of relationship and that would get in the way of creating new characters for them. So, I have a strange feeling that might be problematic, so it's only theoretical for now.
'Crimes of the Future' does not have an Irish release date yet.