With the series finale of 'Peaky Blinders' in the rear-view mirror, Cillian Murphy has opened up about a Thomas Shelby return.
*Spoilers for 'Peaky Blinders' season 6 ahead.*
Speaking to Deadline this week, the Cork man discussed his future as the iconic Birmingham gangster. He was also probed for updates on an upcoming film.
"I'd be as excited as anybody to read a script. But I think it's good for everyone to have a little break. That's always a healthy thing and then we can regroup.
"Steve is an insanely busy and in-demand writer, but I know that he loves writing 'Peaky' above all. He adores it. So I think when the time comes, if there's more story to be told, I'll be there."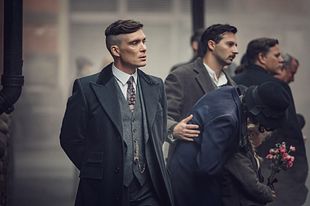 'Peaky Blinders' began in 2013 and was created by Steven Knight. Murphy has spent nearly a decade playing the tortured soul of Thomas Shelby, a Birmingham gangster, and leader of the Peaky Blinders gang, who rises up to politician status during the 1920's and 30's.
The finale of season 6 left Tommy in a position to start anew. After coming within an inch of taking his own life, he managed to figure out he was being conned by a doctor in cahoots with his arch nemesis Oswald Mosley and his inoperable tuberculoma was actually a deliberate false diagnosis. However, the ending left the character's future up in the air.
On playing Shelby for six full seasons, Murphy said, "When you look back on it, it is quite humbling. It doesn't feel like I've had enough perspective on it, but I do feel just really, really grateful to play that character and to bring Steve's writing to life."
When asked about what he knows about the plot of the movie, he played his cards close to his chest. "I really have no idea. Steve always surprises. Whenever you read a script from him it is never how you expected or what you thought might happen."
"I don't know, I really, really don't know," he continued, "I haven't read any film script or anything like that so I can't give you any exclusive on that, I'm afraid."
Speaking with Deadline earlier this year about the season finale, series creator Knight also spoke about the dramatic ending saying: "You can't kill Tommy! It's good the fact that it's the last episode 'cause people think he might actually die, whereas if there's another series… you know what I mean?"
Knight confirmed a film is coming and is set to begin filming in 2023. During the announcement, he also stated that the film will mark "the end of the road for 'Peaky Blinders' as we know it."
The sixth and final season of 'Peaky Blinders' is available to watch on Netflix today, June 10.