Another actor could have been Batman, director Zack Snyder has revealed.
Snyder was speaking on the Happy Sad Confused podcast with MTV's Josh Horowitz when he revealed the back-up actor for Batman.
Had Ben Affleck chosen not to play the Caped Crusader, Snyder might have cast Belgian actor Matthias Schoenaerts in the role.
Matthias Schoenaerts has starred in such movies as 'Rust and Bone', 'Far from the Madding Crowd', and Netflix movie 'The Old Guard'.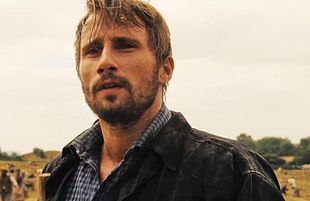 Snyder said: "I was talking to him a lot about it."
However, the actor was never (literally) geared up for action as Batman.
"He never got in the suit," Snyder said, "but I did do a bunch of mockups of him, because Ben was on the fence, you know. And I don't blame him. Everyone should be on the fence when you're asked, 'Do you want to play Batman?"
Affleck recently reprised his role as Bruce Wayne's alter ego in 'Zack Snyder's Justice League'.
Robert Pattinson will be playing the famous superhero role in 'The Batman' next year.
Michael Keaton is also set to don the cape of the hero (again) in 'The Flash'.
Snyder most recently directed 'Army of the Dead', which is on Netflix now.