Now that the major studios are releasing their movies held back by the pandemic and closed cinemas, there's been a glut of releases for moviegoers in the past few weeks.
We've had 'The Suicide Squad', 'Jungle Cruise', 'Black Widow', not to mention indie fare like 'Summer of Soul', 'Boys From County Hell', 'Zola', and 'The Father' all released in the space of about a month. In normal times, you'd normally have these spaced out over a couple of months but because studios have been holding back, it's all come in one big wave.
As we look towards autumn and winter, there's still much more on the way. Here's a rundown of what's due to arrive in cinemas before the end of 2021.
AUGUST
'Reminiscence' - August 20th
Hugh Jackman, Thandiwe Newton, and Rebecca Ferguson star in this sci-fi noir written and directed by Lisa Joy, the co-showrunner of HBO's 'Westworld' in what will be her feature debut. Set in the future where the world has been devastated by global warming and wars, people now have the ability to live inside of their own memories. Think 'Inception', but with fewer stunts and shooting and more of a mystery feel to it.
'Censor' - August 20th
'Raised By Wolves' alum Niamh Algar (who's also from Mullingar, by the way) stars in this creepy horror set in the '80s and follows a censor who begins to lose her grip on reality as she investigates a "video nasty" that has some links to her own life. If you're a horror nut and you like a good, atmospheric horror with some wild moments, this one's for you.
'Pig' - August 20th
Nicolas Cage, man. Just when you think you've written the guy off as doing lazy, straight-to-VOD movies, he goes and does something like 'Pig'. The less we say about it, the better. Basically, think of it like 'Mandy' except it's about a truffle hunter looking for the person who kidnapped his favourite pig. Yes, that sounds offbeat, but this is so far the best-reviewed movie in his career. Marc Maron from 'WTF' was raving about on a recent episode, and it's got a 97% score on Rotten Tomatoes based on 127 reviews. So, yeah, give it a chance.
'Candyman' - August 27th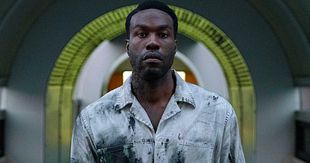 If you remember the original with Tony Todd and loved it, don't worry. This isn't a remake, but rather a direct sequel to it set in our time and back in Chicago. Yahya Abdul-Mateen II plays an artist who begins to investigate the local history in Cabrini-Green - which has now become completely gentrified - and, specifically, the story surrounding the Candyman murders. Directed by Nia DaCosta, who's going on to do the 'Captain Marvel' sequel, this mixes social drama with outrageous horror. If you liked 'Get Out' and 'Us', you're in for a treat. Jordan Peele was one of the writers of the screenplay and is a producer too.
SEPTEMBER
'Shang-Chi and the Legend of the Ten Rings' - September 3rd
With 'Black Widow' closing off Phase Three of the Marvel Cinematic Universe, the TV shows 'The Falcon and the Winter Soldier', 'WandaVision', and 'Loki' have been teeing up Phase Four. 'Shang-Chi and the Legend of the Ten Rings' will be the first movie of Phase Four and will introduce a character that's been in Marvel since the '70s. The movie's star, Simu Liu, has compared his character to Will from 'Good Will Hunting', in that he's a fish-out-of-water who has a gift, but doesn't understand it. While this is an origin story, you can be sure that it'll connect itself into the rest of the Marvel Cinematic Universe, and there'll be a few cameos along the way too.
'Respect' - September 10th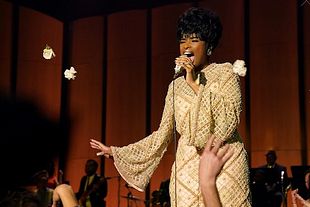 It's been a long time coming, but finally, a biopic based on the life of Aretha Franklin is on its way to screens. Jennifer Hudson takes on the role of Franklin, and charts her life from gospel singer to the Queen of Soul, as well as all the trials and tribulations that the iconic singer endured over the years. Expect this to be a major Oscar contender when awards season kicks off later in the year.
'Venom: Let There Be Carnage' - September 13th
Considering how poor some of the reviews were for 'Venom', it's kind of crazy how audiences just took both the movie and the character itself. Was it Tom Hardy's doing, maybe? Who knows. Either way, a sequel was all but assured when the box office results came in, not to mention the very obvious way it was headed in the movie itself. Woody Harrelson is the movie's big bad, while Andy Serkis - yes, Gollum himself - is behind the camera, directing the chaos of it all.
'No Time To Die' - September 20th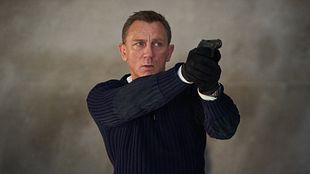 'No Time To Die' was one of the very first movies to be pushed back at the start of the pandemic. At long last, it's finally got a confirmed release date and short of nuclear armageddon, it's going to make it this time. Whether or not it'll live up to the hype remains to be seen, but seeing as how it's Daniel Craig's last time in a tuxedo, here's hoping it'll be something special.
OCTOBER
'Halloween Kills' - October 15th
Jamie Lee Curtis is back as Laurie Strode and, as you'd expect, Michael Myers is back and most likely survived the giant fire that would have killed practically anyone else. It's going to be interesting to see how they can reasonably expect to keep the thrills and the scare factor going when A) it's unlikely Jamie Lee Curtis is going anywhere any time soon, and B) Michael Myers can't really die either.
'The Last Duel' - October 15th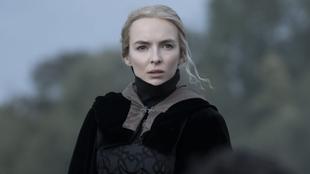 Filmed here in Ireland during the lockdown, Ridley Scott's 'The Last Duel' reunites Ben Affleck and Matt Damon and sees Adam Driver and Jodie Comer along for the bromance as well. Set in medieval France, the movie follows the last legally sanctioned duel in Europe between two noblemen, one of whom is accused of raping the other's wife. Expect lots of intrigue, interesting wig choices, and intense fights.
'Dune' - October 22nd
Forget the David Lynch one. Forget the TV series (if you watched it) with a pre-fame James MacAvoy. This is going to be the definitive version of Frank Herbert's seminal sci-fi epic. The list of movies, TV shows, and other books that 'Dune' influenced is too many to count. You wouldn't have 'Game of Thrones', for one. 'Dune' has an all-star cast that includes Timothée Chalmet and Oscar Isaac as father and son royals Paul and Leto Atreides, who are drawn into a dangerous plot by a rival faction that plays out on a planet called Arrakis, known for its valuable spice and giant sand-worms. Like, sand-worms the size of skyscrapers.
'The French Dispatch' - October 22nd
Wes Anderson is back for more quirky fun, and he's got a gigantic cast along for the neatly organised shenanigans. Arranged into a series of short stories about journalists in '60s Europe, the cast includes (deep breath) Timothée Chalamet, Saoirse Ronan, Edward Norton, Bill Murray, Tilda Swinton, Jeffrey Wright, Frances McDormand, Owen Wilson, Benicio Del Toro, Lea Seydoux, Adrien Brody, Elisabeth Moss, Jason Schwartzmann, Christoph Waltz, Bob Balaban, Henry Winkler, Liev Schreiber, Anjelica Huston, Rupert Friend, AND Kate Winslet.
Yeah.
'The Many Saints of Newark' - October 22nd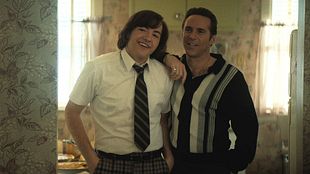 'The Sopranos' is easily among the greatest TV shows ever made, so it's fair to say that 'The Many Saints of Newark' has a lot to live up to. Does it have the makings of a great gangster movie? It remains to be seen, but the backdrop of late '60s / early '70s America is bound to provide some intriguing themes to explore. Also, who doesn't want to see a young Paulie Walnuts in action?
NOVEMBER
'Eternals' - November 5th
Directed by 'Nomadland' breakout Chloé Zhao and with an eclectic cast, including our own Barry Keoghan, 'Eternals' looks like it could be something of a departure for the Marvel Cinematic Universe, in that it seems much more stately and almost - dare we say it - delicate in its approach. The trailer certainly didn't give much away, but either way, it's going to be different. After all, how can Marvel keep turning over the same ideas again and again?
'Ghostbusters: Afterlife' - November 12th
With the original cast back in their respective roles, the son of the original director behind the camera, and the nicest guy on the planet Paul Rudd in the cast, what can possibly go wrong for 'Ghostbusters: Afterlife', you ask? After the so-so reaction to Paul Feig's revamp, 'Afterlife' could be something special. It even had Slimer in the trailer!
'Top Gun: Maverick' - November 19th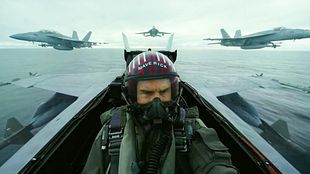 The Cruiser is back as Pete Mitchell, this time instructing a new batch of hotshot pilots who just want to fly and have great-looking hair. Directed by Joseph Kosinski, who did the much-underrated 'Tron: Legacy', there are going to be riots if Kenny Loggins doesn't get to either perform a new song for the soundtrack, or if 'Danger Zone' doesn't get a blast somewhere in this movie. Listen to this, for Christ sake. Tell me you don't feel something.
'House of Gucci' - November 26th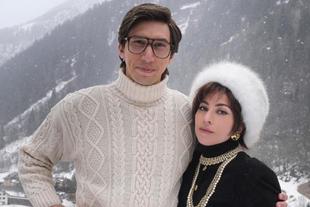 Lady Gaga and Adam Driver play outrageously dramatic fashion people in real life, so it'd make sense for them to get together and do it on screen at least once in their lives. Retelling the story of Maurizio Gucci's murder by hitman on the orders of his ex-wife, you can expect lots of interesting wigs, scenery chewing, bad Italian accents, and lots of memes made out of inconsequential scenes from this.
DECEMBER
'West Side Story' - December 10th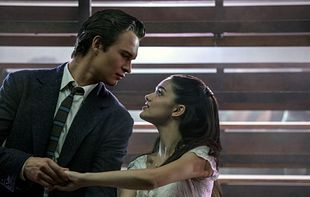 Steven Spielberg's first attempt at a musical is one thing, but it just so happens to be a remake of one of the most well-known musicals ever made? Yeah, that's definitely worth talking about even if musicals do absolutely nothing for you whatsoever. Newcomer Rachel Vasquez plays Maria while Ansel Elgort plays Tony, while Senor Spielbergo has said that he intends to hew more towards the stage musical than the 1961 movie.
'Spider-Man: No Way Home' - December 17th
Your guess is as good as ours as to who's in the cast, or when the trailer is arriving. All we know for certain is that Tom Holland is playing Spider-Man and that's it. Are Tobey Maguire and Andrew Garfield reprising their roles? No idea. Is it going to address the multiversal issues brought up in Marvel's Phase Four? Not a clue. Expect some web-slinging, but that's not even certain either.
'The King's Man' - December 22nd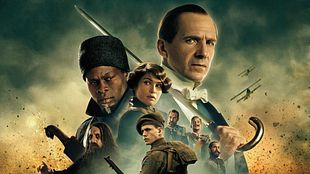 Set during World War I, 'The King's Man' is a prequel to 'Kingsman' and sees Ralph Fiennes in this steampunk spy blockbuster. Any trailer that uses Black Sabbath's 'War Pigs' is going to get us excited, but the action looks particularly exciting here. Swords! Cannons! Knives! Good-looking leather jackets!
'The Matrix 4' - December 22nd
The unlikelihood of a fourth 'Matrix' movie five years ago aside, it's just great to see Keanu Reeves and Carrie-Anne Moss hanging out together again. Plot details are being kept carefully under wraps, but the set photos we've seen so far has us excited. As one of the final movies of 2021, here's hoping the year goes out with a bang and not a whimper.