Game Pass has been a success for Microsoft since it launched in 2017, but a former Microsoft executive has voiced concerns about its potential impact on the gaming industry.
Speaking to Xbox Expansion Pass, Ed Fries spoke about his time at Microsoft and also revealed that he has his concerns about the potential impact of services like Game Pass on the gaming industry as a whole.
"The one thing that they're doing that makes me nervous is Game Pass," he said.
"Game Pass scares me because there's a somewhat analogous thing called Spotify that was created for the music business."
"When Spotify took off it destroyed the music business, it literally cut the annual revenue of the music business in half," the former Microsoft exec said.
"It's made it so people just don't buy songs anymore."
"People don't buy songs on iPhone for example, because why would you? They're all on your subscription service app."
"So we have to be careful we don't create the same system in the game business - these markets are more fragile than people realise," he warned.
"I saw the games industry destroy itself in the early 80s. I saw the educational software business destroy itself in the mid-90s - they literally destroyed a multi-billion dollar market in a few years!"
"So Game Pass makes me nervous. As a customer, I love it. I love Spotify as a customer: I have all the songs I'd ever want… it's a great deal as a customer. But it isn't necessarily great for the industry."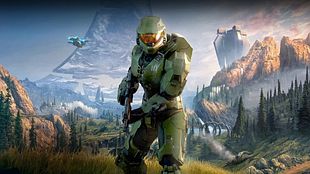 Game Pass has a long way to go before it surpasses Spotify, with 25 million users availing of the service in comparison to Spotify's 140 million-strong subscriber base.
ReedPop's head of games B2B Christopher Dring acknowledged concerns over the impact subscription models could have if they ever reached the scale of Spotify, but questioned whether they ever would.
Speaking to VGC, Dring said expressed doubts that Game Pass would ever reach Spotify's level.
"Games are very different to music and TV. Those linear forms of entertainment are much shorter, and more digestible. How many songs or TV shows do most people consume vs games?"
"If you're someone who only plays a couple of games a year — like 'FIFA' and 'Call of Duty' — how likely are you to subscribe to a service with hundreds of options? It remains to be seen just how big games subscription services will become."
Microsoft elected to put 'Halo Infinite' and 'Forza Horizon 5' on Game Pass on day one and helped make their respective launches the biggest in the series' history.
Sony has followed suit from Microsoft's successful subscription service, with the upgraded PlayStation Plus tier set for release in Ireland next month modeled off Game Pass, allowing subscribers to pick from a selection of major first-party and third-party titles.