With PlayStation Plus getting a revamp next month, the first batch of games have been announced for the PlayStation Plus Premium tier.
Heavy hitter first-party titles such as 'Ghost Of Tsushima', 'Returnal', 'Death Stranding', the 'Uncharted' series, and 'Spider-Man' will be available on the service day one, while there are fairly slim pickings on the retro front.
Fans were excited about Sony delving into their rich back catalogue, but Sony appear to be holding back on the retro hits for now.
'Ape Escape', 'Syphon Filter', 'Jak and Daxter' are the big retro Sony titles on the service, while 'Tekken 2', and 'Worms Armageddon' serve as the third-party titles.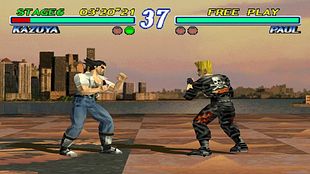 PlayStation 3 emulation is a tough nut to crack for Sony, with running PS3 games on modern hardware proving elusive for Sony, and as such the PS3 games on the service will be streaming only.
The original 'inFamous' games, some 'Motorstorm' titles and a bevy of third-party such as 'Red Dead Redemption: Undead Nightmare', 'Enslaved: Odyssey To The West', and the 'Devil May Cry HD' collection will be available on the tier.
The full list can be read in a blog post on the PlayStation website, and more games will be added to the service as time goes on.
Ubisoft's Ubisoft+ plan is confirmed to be part of the service, meaning that users can avail of 'Assassin's Creed Valhalla', 'The Division', and 'Far Cry 3' and 'Far Cry 4'.
As part of the time-limited game trials, Sony have also promised a bonafide blockbuster that players can try before they buy: 'Horizon Forbidden West'.
One of the year's biggest games of the year will be available to play for 2 hours for prospective players, with 'Cyberpunk 2077' also available to try out.
The revamped PlayStation Plus will launch next month, with the basic PlayStation Plus Essential staying at the €60 a year price point and offering a free game a month as well as access to online play.
The PlayStation Plus Extra runs at €99.99 a year with the catalogue of PS4 and PS5 games available to play.
At the highest end, the PlayStation Plus Premium tier costing €119.99 a year and allowing players to play over 400 classic PlayStation titles as well as the time-limited game trials.
Sony executives have indicated they will not be following the path of putting their big triple-AAA titles on the service on day one.
Xbox put 'Halo Infinite' and 'Forza Horizon 5' on their Game Pass service on day one to resounding success, but Sony have no intentions to follow in Microsoft's footsteps.
Sony chief financial officer Hikori Totoki said "If we distribute AAA PS5 titles on the subscription service we may need to shrink the investment needed for that. That will deteriorate the first-party title quality and that is our concern," in comments transcribed by VGC.
The PlayStation Plus revamp will launch in Europe in late June.