2021 hasn't exactly been a bumper year for video games thanks to the effects of the pandemic and multiple games being delayed, but the Game Awards found enough games to nominate for their December ceremony.
Bethesda and Arkane's mind-bending 'Deathloop' leads the field with 9 nominations, Sony's 'Ratchet and Clank' on 6 nominations, with EA and Microsoft's 'It Takes Two' and 'Psychonauts 2' with 5 nominations respectively.
Sony tied with Microsoft for the most nominations out of any publisher with 11 nominations overall, but both must be disappointed with 'Returnal' and the impeccable 'Forza Horizon 5' missing out in the coveted Game Of The Year category.
Sony and Microsoft are both represented in Game Of The Year with 'Ratchet and Clank: A Rift Apart' and 'Psychonauts 2' so perhaps it could have been a case of the publishers not wanting to split the vote with their exclusive titles.
'Deathloop' appears to be the favourite ahead of the December 9th ceremony which will honour games in 24 categories.
The other major contender at this stage is Capcom's 'Resident Evil Village', with the game a contender in 4 categories including Game Of The Year and Best Performance.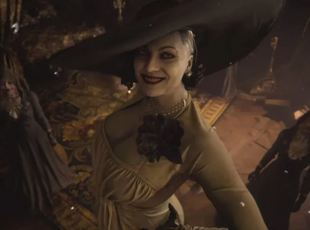 'The Last Of Us Part II' swept the board at last years awards, taking home 7 awards from 11 nominations.
One of the major talking points is 'Cyberpunk 2077' securing 2 nominations despite being as well-received as a selection box consisting of nothing but the fudge bar and having more bugs than a student flat.
Despite strong reviews and being more fun than a barrel of excitable monkeys, 'Hitman 3' failed to secure a nomination in the Best Action/Adventure category, and indeed only landed 1 nomination in the Best AR/VR category.
The Game Awards began in 2014, with the show hosted and produced by veteran games journalist Geoff Keighley.
'Dragon Age: Inquisition was the inaugural winner of Game Of The Year at the ceremony, and previous winners in the category include 'The Witcher 3' and 'Overwatch'.
The show has exploded in popularity in recent years, with last years event being streamed by over 83 million people.
While the awards themselves are prestigious, many tune in to the show for the debut of game trailers, and this year's ceremony will be no different.
We will be putting out our very own Game Of The Year list here on entertainment.ie, so keep it locked to our gaming section.