Variety reports that Amazon have announced that 'It Takes Two', which has sold over 5 million copies, will be adapted into a film at the hands of some talented people at Seven Bucks Productions and dj2 Entertainment.
If the movie is to be anything like the award-winning game, expect a unique crossover of 'Honey I Shrunk The Kids', meets 'Takeshi's Castle', meets 'Toy Story', where Rose's soon to be divorced parents are magically transformed into toys.
Parents May and Colby wake up inside the game as toys, guided by 'The Book of Love' Dr Hakim into challenges that see the pair swinging from trees, battling animated hoovers and toolboxes, and riding on frogs.
As a two-player only game, players get to see both May and Colby start to grow in acceptance and understanding of each other through the trials and tribulations of facing everyday challenges around the house.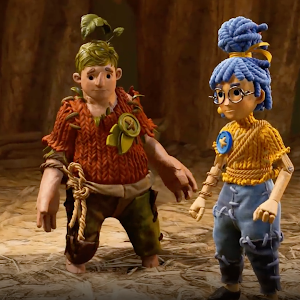 They show us how pointless it is to argue over silly things like hoovering — especially when the hoover is alive and trying to kill you. The lesson? Just get on with it before someone is dead. We can relate.
'It Takes Two' and Seven Bucks Productions are a match made in heaven. Why? The company is behind some deadly fast-paced yet fun-loving films like 'Jungle Cruise' and 'Jumanji: The Next Level'.
While there's been no confirmation whether or not Dwayne Johnson will star in the movie, he has got the whole sweetheart slash brave hero thing going on in so many of these types of films. Oh, and he is going to be producing the film alongside Dany Garcia and Hiram Garcia.
dj2 Entertainment is also behind video game to film classics like the 'Sonic the Hedgehog' movies and Netflix's 'Tom Raider' series, so fans know that we're in safe, video game fluent hands.
Stay tuned for updates, trailers, and releases.