When news of a new 'Monkey Island' game filtered through recently, many had it written off as a joke.
With the announcement coming on April Fool's Day, fans were certain that the long-dormant series was going to remain that way.
'Return To Monkey Island' is indeed real, and we got a launch trailer in early April along with confirmation that series creator Ron Gilbert is involved.
Speaking to IGN, Gilbert said that working on the game and keeping it secret was like "the Manhattan Project of video games."
Gilbert said "I did not tell anybody. If you were not actually working on this project, you didn't know about it. I didn't tell my best friend. I didn't tell my mother, I didn't tell my sister."
With the franchise dormant for well over 20 years, Gilbert has wasted no time in establishing what kind of game he wants to make.
"I knew I wanted to start the game right at the end of Monkey Island 2. That was this unmovable block, but that really was the only one. Dave and I spent a lot of time talking about 'What is Monkey Island? What does it mean to us now? What does it mean to Guybrush now?'"
"For me I wanted this game to be a good solid pirate adventure. I felt like some of the past games had veered a little bit into the silly territory. And I wanted this to just be, 'It's a pirate adventure.'
"Guybrush is sailing the seas and visiting islands, and so that was a cornerstone that I wanted to do," he told IGN.
The point and click genre is as popular as it's ever been thanks to the likes of 'The Walking Dead', but by Gilbert's admission, there is an element of caching up.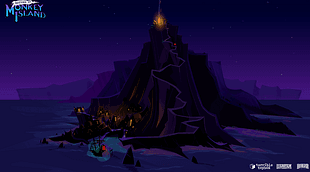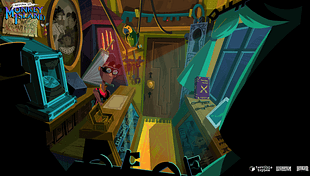 "A lot of time has passed since we did Monkey Island. Dave and I are not the same people anymore. And the world is not the same. And games are not the same. We didn't want to just build a retro game. We didn't want to go back in time and just build this thing that came from a time capsule"
"We wanted to move the game forward and move the characters forward and move the art forward and move all the stuff forward."
"We spent a lot of time talking about 'What is that story? What is the story we could do that has a personal attachment to us and not just some random pirate story?" he said.
Devolver Digital are the publishers responsible for giving the beloved franchise a new lease of life, and the game will release later this year.