With 'Football Manager 22' upon us, the yearly conundrum begins anew; who should you manage?
Typically players start out at the club they support before branching out into more experimental or longer-term saves, but if you want to commit to a project straight away, we have picked out some clubs that are in need of a manager.
Derby County
There is no hyperbole here; this is for advanced managers only. Newbies need not apply.
A PhD and two reference letters are needed before you apply for this gig - this is advanced, Nobel Prize levels of 'Football Manager'.
Players are greeted with this lovely message when they start up a save.

Did we also mention Derby start with a 12 points deduction?
Playing as Derby County on 'Football Manager 22' is the closest the series has had to a 'Dark Souls' moment in years.
Wayne Rooney isn't having as much success as his wife Coleen, Super-Sleuth, in the working world, and players will need to call upon all their previous Football Manager skills and expertise to pull Derby County out of oblivion.
Suddenly, Jay from 'The Inbetweeners' line about completing 'Championship Manager' seems that much more realistic.
Pull off the impossible with Derby County and you've done just that.
There are a few silver linings: Derby County possess a decent youth academy, but it will take a few years for that fruit to develop.
Ravel Morrison can turn any game on its head, but it will take a steely and resolute manager to get the best out of him; can you succeed where Sir Alex Ferguson and Sam Allardyce failed?
The club is on the brink - are you up for the challenge?
FC Schalke 04
The club that gave the world Manuel Neuer and Leon Goretzka has fallen upon hard times.
Relegated from the Bundesliga in May, the Gelsenkirchen club are in crisis and are a long way from competing with the likes of Munich, Dortmund and Leipzig in the near future.
Your job is to get the club back to the Bundesliga and attain a sense of respectability, and in time, present a credible alternative to the titans of German football.
Schalke are in a precarious financial situation, and have no real stars in the line-up to speak of, but have a solid youth set-up.
If you play the transfer market well and get in a position to tempt some decent players in on loan, you could make Schalke the biggest club in Westphalia once again again.
San Lorenzo
Pope Francis' favourite club and possessing a celebrity fan in 'Green Book' and 'Lord Of The Rings' star Viggo Mortensen, this Argentine club are in need of a specialist.
Managing in Argentina has always been confusing, even for seasoned 'Football Manager' players, but the short version is points and positions are averaged out over 2 seasons.
The club with the best point averages over two seasons win the league and the clubs with the worst get relegated is the simple version.
Our advice? Just vibe and try to win every game, worry about the points later.
In real life San Lorenzo are on the ropes and are in danger of suffering their first relegation in 30 years, but all is not lost.
When you start up a save with San Lorenzo, the season is reset, and San Lorenzo are still reigning champions of the Argentine Premier Divison.
At time of writing, the club is dead last in the division.
Can you do a Cher and turn back time?
Most Argentine clubs have a great youth set-up and San Lorenzo is no exception - maybe you can unearth the next Maradona?
The transfer and wage budget is rather sparse, so it's up to the player to get creative and get Franco Di Santo firing.
San Lorenzo are in very real danger of crashing out of the first division in Argentina - are you really going to let Aragorn down?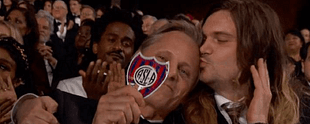 Rennes
The French league was the only league in Europe to fully suspend it's 2019-20 season and designated league positions based on where teams were at the start of the Covid-19 pandemic.
This meant that Rennes found themselves in the Champions League, but crashed out of the group stages of the 2020-21 Champions League.
Finishing last season in 6th, the building blocks are there for Rennes to challenge the hyper-rich PSG and a resurgent Lilie.
Rennes start the game with a decent €15 million in the bank and about €440,000 in the wage budget, so you can play the long haul and snatch up some youngsters, or splurge on a mid-range player.
Rennes have a small squad so beefing up the squad will be the first port of call for any prospective manager, but the existing squad is more than good enough to gun for a top 4 finish in your first season.
Barcelona
If you told a 'Football Manager' fan in the Pep Guardiola era that Barcelona would be flat broke by 2021, you'd be laughed out of the room.
Truth is stranger than fiction, however.
2021 has been a traumatic year for Barcelona, losing the legendary Lionel Messi to PSG, sacking club legend Ronald Koeman following a disastrous start to the season and facing major financial difficulties.
Your first job as Barcelona manager is to cut the Barcelona wage bill, but that will mean saying goodbye to club legends like Gerard Pique and Sergio Busquets.
Barcelona is all about identity - are you willing to lose the dressing room and fans early on to stop the club from running up a major debt?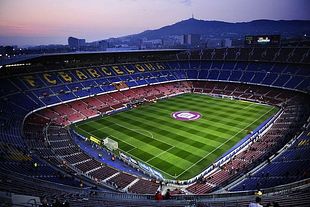 Barcelona have a decent squad, but when you start up the game Sergio Aguero is out for 4 months with a torn calf muscle, Ousmane Dembele is consistently injured, and Coutinho is 2 months away from full fitness.
Those 3 injured players represent over 20% of the club's wage budget, and you would be doing well to sell them in the first transfer window.
There are bright spots; Pedri and Ansu Fati are among the most exciting young talents in world football, Marc-Andre Ter Stegen has established himself as one of the games top sweeper keepers and of course, Barcelona's famed 'La Maisa' is just bursting with stars of the future.
The initial period in charge will be painful, but if you string together a few wins, cut the wage bill and get those injuries sorted out, maybe you can swing the pendulum back from Madrid to Barcelona.