'Football Manager 22' is here to eat up all of our precious spare time and ruin our sleeping patterns for another year - and we've compiled a list of the best free agents in the game.
Have any hidden free agent gems? Let us know in the replies!
Nigel De Jong
Affectionately known as 'The Lawnmower' by Manchester City fans and perhaps best known for karate kicking Xabi Alonso in the 2010 World Cup final, the Dutchman may be getting on in age but he's still a fine midfield general for sides that need that extra bit of grit and gravitas in their midfield.
Possessing near-top stats in Bravery and Determination, De Jong is the perfect lynchpin for managers who aren't afraid to get dirty in pursuit of glory.
De Jong won't ask for much (around €4,000 a week) so he's an ideal bargain bin choice for managers attempting a rebuild save with the likes of AC Milan or Schalke 04.
Fernando Llorente
Tottenham Hotspur fans may shudder at the mere mention of this Basque striker, but the man is a 'Football Manager' legend - and for good reason.
Llorente is an ideal back-up striker to have, as his height makes him a handy man to have in the box when you're 1-0 down and you decide to 'pump it in the mixer'.
His height and decent physical stats also make him a perfect battering ram and the ideal foil for a more traditional number 9 goalscorer - think Emilie Heskey and Michael Owen in their pomp.
Giovanni Dos Santos
Once upon a time, Giovanni Dos Santos was as highly-regarded as Lionel Messi - on 'FIFA 06', his stats were higher than that of his then Barcelona teammate, but destiny had other ideas for the talented Mexican.
Dos Santos has etched out a decent career and has played everywhere from Ispwich, Barcelona, Mexico and Los Angeles, and now the gifted trickster can be yours if you have €6,000 a week kicking around.
His flair skill is among the best in the game, and at 32, astute managers can squeeze 2 or 3 good years out of him.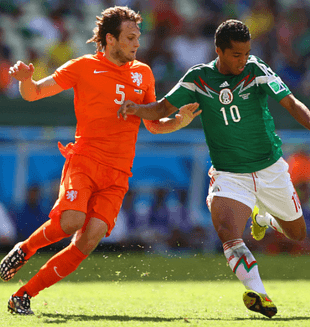 Fredy Guarin
A favourite of old school 'Football Manager' players, Guarin is another great choice for managers wishing to deploy a more traditional, defensive style of play.
Guarin's technical abilities is still high after all these years, and good mental stats made Guarin another ideal midfield general for lower-league sides.
Yours for less than €3,000 a week, Guarin adds experience and gravitas to any team.
Fabio Coentrao
Fabio Coentrao was unlucky to be at Real Madrid in the same era as Ronaldo, Modric, Ramos and Benzema, because he's actually quite a decent player.
Often serving as Marcelo's deputy, Coentrao is a solid budget left-back choice for managers who want to make a buccaneering left-back a part of their plans.
While his stats aren't exactly that of Trent-Alexander Arnold (don't expect him to be running 13km a game!), Coentrao is a decent alternative for cash-strapped managers who want a player with some Galactico glamour attached.
Gaston Ramirez
A true coup - Ramirez was playing top-flight football in Italy as recently as 2021.
The Uruguay international is a jack of all trades and can play basically anywhere in midfield in an attacking role.
Still only 30 years old, Ramirez comes with a few years of experience from the top divisions of English and Italian football under his belt.
If the top-flight experience and above-average stats sounds too good to be true for a free agent, you'd be right.
His wage demands will be somewhere around the €40,000 mark, so don't try signing him as Galway United.
For a manager trying their luck with Norwich or a bigger Championship side like Fulham, Ramirez is a sure way to inject some attacking talent into your side.
Giuseppe Rossi
A bonafide goalscorer, Rossi has missed over 4 years of his career through injury.
A heavy element of luck will have to be on your side to get the best out of the Italian striker, but if you can keep him fit for long enough, Rossi is a 15 goal a season goalscorer if deployed properly.
Rossi will only demand around €4,000 a week, so if you're willing to take a chance on football's answer to Samuel L Jackson's character in 'Unbreakable', he's yours for the taking.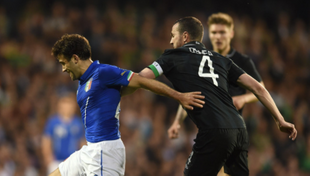 'Football Manager 22' is available from November 9th on Steam and Xbox Game Pass.