When 'Grand Theft Auto V' was originally released in September 2013, the iPhone 5 was the most current iPhone model and David Moyes was Manchester United manager.
Since then, the world has changed quite a bit, and with 'Grand Theft Auto V' receiving as many updates and ports as 'Skyrim', Rockstar have now said they are working on a new title in the series.
In a statement on the Rockstar Games website published on Friday, the developers confirmed the worst-kept secret in gaming: 'Grand Theft Auto VI' is in development.
"With the unprecedented longevity of 'GTA V', we know many of you have been asking us about a new entry in the 'Grand Theft Auto series," the statement reads.
"With every new project we embark on, our goal is always to significantly move beyond what we have previously delivered – and we are pleased to confirm that active development for the next entry in the 'Grand Theft Auto' series is well underway.
"We look forward to sharing more as soon as we are ready," the statement added.
The statement didn't give any information as to where the game is set (a return to Vice City has been mooted) and there are industry rumblings that Rockstar Games are looking to pursue the live service model seen in the likes of 'Fortnite' and 'Rainbow Six Siege' for the next 'Grand Theft Auto' title.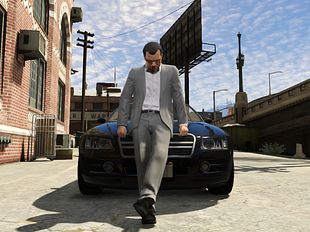 Rockstar Games are famously lax when it comes to release dates, with 'Grand Theft Auto IV' slipping from an October 2007 release date to April 2008, and 'Grand Theft Auto V' famously slipping from March 2013 to September 2013.
In other words, don't expect 'Grand Theft Auto VI' any time soon.
Industry analysts have pointed to a possible early 2024 release, but with numerous games facing delays in the pandemic era, it would be surprising if this was met.
PlayStation 5 and Xbox Series X|S ports of 'Grand Theft Auto 5' will debut on March 15th of this year, with Rockstar touting 4K graphics at 60 frames per second, HDR options, ray tracing, faster loading times, and controller-specific features such as "advanced haptic feedback".
Rockstar has come under fire from long-term fans for abandoning single-player DLC for 'Grand Theft Auto V' in favour of the games incredibly lucrative online mode, and for not updating the online mode for 'Red Dead Redemption 2' since summer 2021.
In any case, news of 'Grand Theft Auto VI' is sure to excite gamers of all backgrounds - 'Grand Theft Auto V' is one of the biggest-selling video games of all time with lifetime sales estimated at over 150 million copies.
To tide you over until 'Grand Theft Auto VI', we revisited the game that kick-started the modern gaming phenomenon earlier this week, and have written about Rockstar's recent problems in our review of 'Grand Theft Auto Trilogy: The Definitive Collection.'.