A remaster of the early 2000's 'Grand Theft Auto' games should have been a slam-dunk for any developer, let alone one at the size of Rockstar.
For lack of a better term, the launch went poorly for the game, with numerous viral threads documenting the downgrade in visuals and other problems with the game.
In our review, we noted that the game had a rushed feel to it, and to that end, Rockstar Games have announced they are hard at work on updates.
In a blog post on the Rockstar Games website, the developer said "we want to sincerely apologise to everyone who has encountered issues playing these games."
"The 'Grand Theft Auto' series — and the games that make up this iconic trilogy — are as special to us as we know they are to fans around the world. The updated versions of these classic games did not launch in a state that meets our own standards of quality, or the standards our fans have come to expect."
"We have ongoing plans to address the technical issues and to improve each game going forward. With each planned update, the games will reach the level of quality that they deserve to be."
The update added that an update is "on the way in the coming days for all versions of Grand Theft Auto: The Trilogy – The Definitive Edition that will address a number of issues"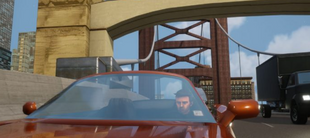 A major point of contention among fans was the remaster causing the "classic" versions of the games to disappear from digital storefronts leaving only the remastered versions available, and Rockstar has rectified that.
"While one of the goals of the Definitive Editions was to allow players to enjoy these games on modern platforms for many years to come, we also understand that some of you would still like to have the previous classic versions available for purchase."
Rockstar will be adding the classic PC versions of 'Grand Theft Auto III', 'Grand Theft Auto: Vice City', and 'Grand Theft Auto: San Andreas' back to the Rockstar Store shortly as a bundle.
Additionally, anyone who has purchased 'Grand Theft Auto: The Trilogy – The Definitive Edition' for PC from the Rockstar Store through June 30, 2022, will receive these classic versions in their Rockstar Games Launcher library at no additional cost.