Next week sees the launch of 'Grand Theft Auto V' for next-generation consoles, and players can avail of a discount.
Until June, PlayStation Plus subscribers on PlayStation 5 can avail of a special discount that entitles them to a discount, bringing the price of the game down to €10.
Xbox owners will have to pay slightly more, (€20 to be precise) for the upgraded version of the game.
The discount applies for the first 3 months of the game's release, and after that, the game will retail for around €40 on digital storefronts.
The next-gen update for 'Grand Theft Auto 5' promises 4K textures, improved weather effects and explosions, and instant loading times.
This will serve as the 3rd time 'Grand Theft Auto 5' has been made available to players on a console, with the game launching for PlayStation 3 and Xbox 360 in September 2013, with a next-generation update following for PlayStation 4 and Xbox One in November 2014.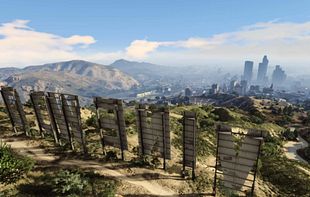 'Grand Theft Auto Online' has been incredibly lucrative for Rockstar, with estimates putting revenue at over €5 billion for the company.
The newest iteration of the game offers a "Performance Mode" which is designed to offer the most responsive gameplay experience and targets 60 FPS, with the mode supporting upscaled 4K resolution on the more powerful consoles and a resolution of 1080p on Xbox Series S.
Rockstar says "these new versions also offer across-the-board improvements including faster loading times, increased population and traffic variety, increased vegetation density, improved lighting quality across shadows, water reflections, and other elements."
'Grand Theft Auto 5' launches for the current generation of consoles on March 15th, with pre-loading available new on PlayStation 5 and Xbox Series X|S.
Rockstar recently announced that development on 'Grand Theft Auto 6' is underway, but don't expect the game to appear until 2024 at the earliest.