Real Madrid will face off against Liverpool in this year's Champions League final in Paris, in a rematch of their 2018 showdown.
A Gareth Bale inspired Real Madrid secured victory for the Spanish giants on that occasion, but Liverpool have gone from strength to strength since then, and are even better than they were four years ago.
The match-up between Carlo Ancelotti and Jurgen Klopp's men will undoubtedly prove to be a final for the ages, with Real Madrid's penchant for coming back from the dead making their games essential viewing.
Liverpool's attacking style of football has taken the world by storm, and Egyptian superstar Mohamed Salah will be keen to exact revenge on Real Madrid after being taken out of the 2018 final by a rash Sergio Ramos tackle.
We've previously used 'Football Manager' to predict how Antonio Conte would fare at Spurs as well as Manchester United's managerial merry-go-round and the results are always surprising.
We ran the simulation three times using the most up-to-date database and accounted for real-life injuries - that means no Thiago pulling the strings in midfield for Liverpool.
Without any further ado, here's what the simulation threw up.
The first game was the most surprising result, with Liverpool winning 6-2 thanks to a Diogo Jota hat-trick.
Jota put in a performance for the ages as he tore Real Madrid apart, with Liverpool cult hero Divock Origi proving why he is Mr. Champions League by tucking away two goals for Liverpool.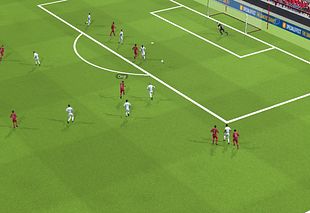 Incredibly, Madrid had more possession and a higher XG than Liverpool but Liverpool took their chances when they mattered the most.
Both sides had over 20 shots on target, and we would be thrilled if we got a match of that standard on Saturday night.
The second game also threw up a surprising result, with Liverpool winning 4-0.
Sadio Mane was the hero of the night with 2 goals, but Andrew Robertson turned into peak Roberto Carlos by laying on 3 assists for his teammates.
Robertson's crosses were laser-accurate, and helped Mane tuck away his two goals, including Mane rising above the Real Madrid defence to make it 4-0.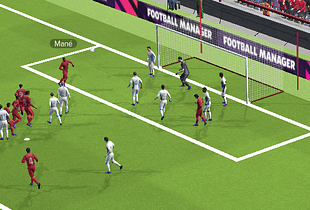 The night went from bad to worse for Madrid when Luka Modric was sent off just before half time, depriving the Galácticos of their main creative force in midfield.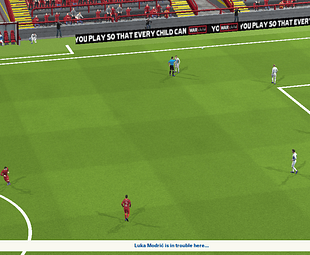 Interestingly, Madrid opted for Benzema and Rodrygo up front in all three simulations, leaving Vinícius Jr. on the bench on each occasion.
Considering how the Brazillian has been so influential in Madrid's run to the final, perhaps Ancelotti knows more than 'Football Manager'.
The final match in the simulation saw Madrid's best performance yet, but still lost 4-3.
On this occasion, Mohammed Salah cemented his place in the history books with a stunning hat-trick.
Liverpool's comeback in this simulation would make their 2005 comeback against AC Milan look like child's play.
Jurgen Klopp's men managed to claw back a 3-1 deficit to claim their 7th Champions League title, with Salah on top form.
After going 3-1 up, Madrid decided to sub off Marcelo at left-back for Ferland Mendy, with proved to be their undoing.
Luis Diaz gave Mendy a torrid time, and was instrumental in teeing up Salah's historic hat-trick.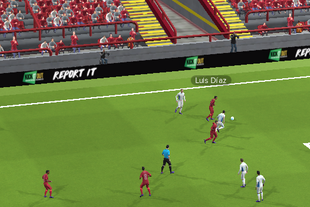 A hip injury to Luka Modric also proved to be the undoing of Madrid, with his old Tottenham Hotspur team mate Gareth Bale unable to match the Croatian's tenacity and technique.
Modric was instrumental in helping Madrid establish a 3-1 lead, slicing open the Liverpool defence with a trademark pass to put Rodrygo through on goal, which he duly converted.
However without the influence of the Croatian, the lead slipped away from Madrid which allowed Liverpool to capitalise in the most spectacular of fashion.
Salah's hat-trick was a prime example of what the Egyptian attacker does best, dancing past defenders like they weren't there and possessing a shot that could break down walls.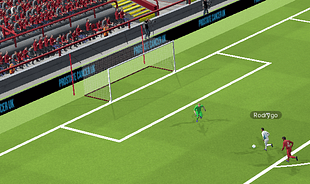 So there you have it - in 3 entirely different simulations thrown up by 'Football Manager', Liverpool came out on top on all 3 occasions, and in some style too.
With that said, don't take this simulation as gospel like Biff's copy of the Grays Sports Almanac from 'Back To The Future'.
Real Madrid have an incredible knack for winning games they are dead and buried in.
All Carlo Ancelotti needs to do is raise his eyebrow and his team score.
The Champions League final will kick off at 8pm Irish time on Saturday night.