The 10 best games of 2021
We won't mince words; 2021 was a tough year for video games.
In a year where more people than ever seemed to be enjoying video games, truly great new releases were few and far between.
Between delays and disappointments and the effects of the pandemic being more widely felt in the industry and beyond, it simply wasn't a vintage year for video games.
With that said, we've managed to compile our picks for the 10 best games of 2021; let the debates begin!
10) It Takes Two (Hazelight Studios/EA)
In the rush to facilitate massive player counts and an always-online style of game, the hallowed art of the couch co-op game has been lost.
'A Way Out' was a noble, but failed attempt at bringing back the game you play with a mate on the couch, but the developers took all the lessons from that experiment and made one of the year's most satisfying games in the process with 'It Takes Two'.
Like a mash-up of 'Marriage Story' and a 'Mario' game, 'It Takes Two' is a winning and charming game that offers players something new to do every 10 minutes.
If you're in possession of an extra controller this Christmas, you could do a lot worse than a few hours of 'It Takes Two' with a family member or friend.
9) Psychonauts 2 (Double Fine/Xbox Game Studios)
Much like the film sphere, the role of the auteur is to be cherished and championed.
Tim Schafer is one of gaming's most unique voices, and when such a talented individual like Schafer gets the financial backing to realise their visions, the result is sheer brilliance.
Over 15 years in the making, 'Psychonauts 2' is every bit as irreverent and fresh as the original.
The gameplay does what it needs to, but the story builds upon the 2005 game to tell one of the most engaging and deep, yet funny, stories in any form of media this year.
Having 15 years of personal growth behind him and numerous failures as a creative, 'Psychonauts 2' is a fascinating and rewarding dive into the human condition, while still being fun to play.
In a year when some of the biggest disappointments were from the triple-AAA side of the industry, it becomes even more important that brilliantly creative games like 'Psychonauts 2' are supported.
8) Hitman 3 (IO Interactive)
2021 saw us wave goodbye to Agent 47 as he carried out his last mission, but he saved the best for last.
Agent 47 taking time out of his busy assassin schedule to solve a 'Knives Out' style mystery in a cosy English mansion was one of the most inspired moments in gaming this year.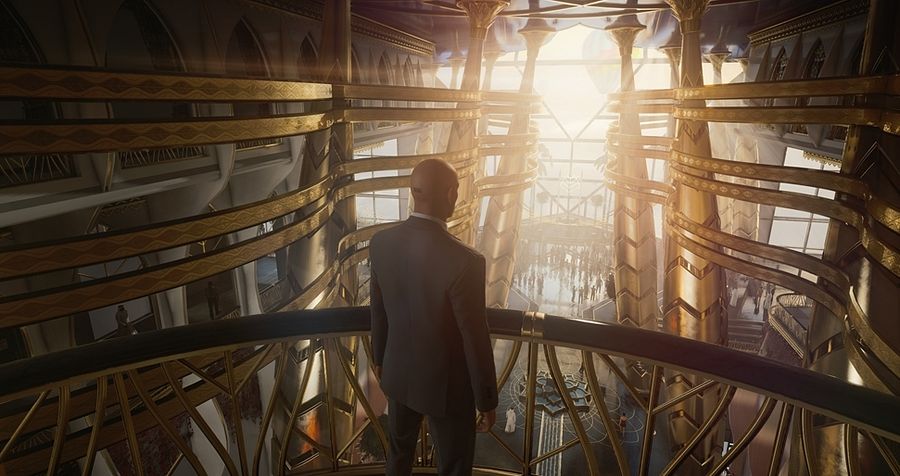 On a fundamental level, 'Hitman 3' is identical to the other two games in the reboot trilogy, but when the core gameplay loop is as deep, fascinating and endlessly replayable as the other 'Hitman' games, it shouldn't come as a surprise the final chapter makes an appearance on this list.
The joy of toying with targets, gawking at the attention to detail in the levels or listening in to NPC chatter makes the 'Hitman' games a class apart in the world of gaming, and Agent 47's final outing (for now) is the perfect cap to one of the great trilogies in modern gaming.
7) Ratchet and Clank: Rift Apart (Insomniac Games/Sony)
Every console needs an icon for the kids to look up to, and this dynamic duo are still flying that flag for Sony all these years later.
'A Rift Apart' is like a Pixar film in motion, and takes full advantage of what the PS5 has to offer.
Not just merely impressive as a tech demo game, the core chaotic 'Ratchet and Clank' gameplay is back and better than ever, making this a blast to play for fans who go back to the PS2 era with Ratchet and Clank or are new to the franchise.
The gameplay is off to a fine art, and the gameplay functions like a well-oiled machine.
The Pixar comparison is apt; there is something for everyone with 'A Rift Apart' and by bringing the fun back from the PS2 era with PS5 graphics, it bridges 3 generations of consoles beautifully.
6) Resident Evil: Village (Capcom)
After 'Resident Evil 7' successfully revived the 'Resident Evil' franchise, the big question was "how will Capcom mess it up this time?"
2017's 'Resident Evil 7' brought the series back from the brink, creating a more unsettling, tense first-person perspective that worked wonders for the atmosphere and put the colour back in the series' cheeks.
Long-term fans of the 'Resident Evil' series had every right to be nervous; after 4 turned out to redefine the series and action genre as a whole, 5 and 6 became episodes of '24' that were about as scary as an episode of 'Scooby-Doo'.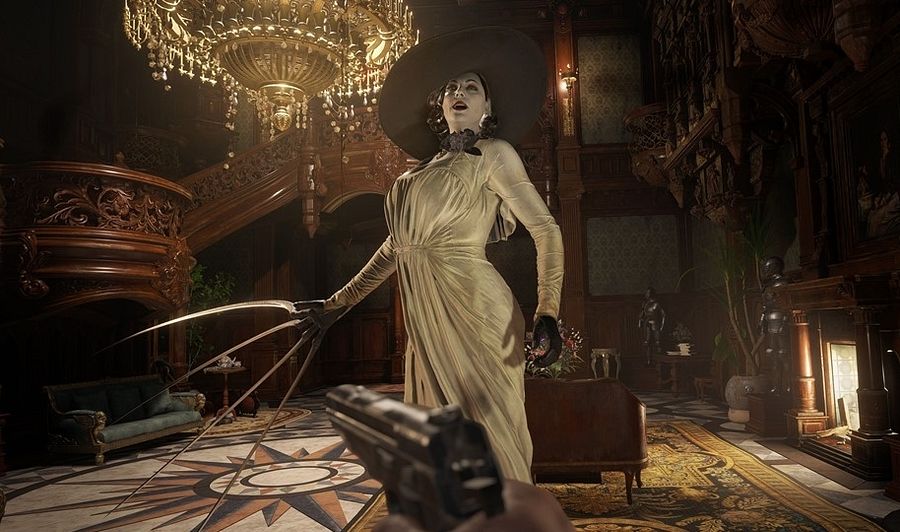 'Village' builds upon what made '7' so unsettling and manages to tell a gripping story full of memorable characters such as 2021's breakout character, Lady Dimitrescu.
Poor Jake Winters goes through such punishment in 'Village' that you'll want to keep playing just to see what happens next, and the game boasts what may well be the series' scariest moment yet - yes, even scarier than the dogs going through the windows.
5) Mass Effect: Legendary Edition (Bioware/EA)
The 'Mass Effect' games may be over a decade old, but when they're remastered to such a mirror shine with modern graphics, they're worthy of a slot on this list.
The original 2007 'Mass Effect' is the game in the collection to have received the most substantial upgrade, with its graphics overhauled and those infinite lift rides eliminated and the Mako handling less like a shopping trolley.
The jewel in the crown is 2010's exquisite 'Mass Effect 2' which received some subtle tweaks in the animation and graphics department but still remains the masterpiece it was over 10 years ago, and 2012's divisive 'Mass Effect 3' has aged pretty well.
With 'Mass Effect 3' including the Director's Cut DLC and the other story DLC added in, what was a game that was missing a few elements to become truly great has become just that.
From start to finish, 'Mass Effect: Legendary Edition is a game of dizzying depth and complexity,
For fans old or new, the games are still as good as ever, and now they're available in one package; hundreds of hours of sci-fi excellence in one place? You'd have to be as evil as a Reaper to turn that offer down.
4) Metroid Dread (MercurySteam/Nintendo)
Samus Aran made a comeback in 2021 to show the gaming industry at large what they've been missing.
A glorious throwback to the side-scrolling era full of the innovative gameplay we've come to expect from the 'Metroid' series, 'Metroid Dread' is a pleasing throwback with a fresh coat of paint.
Originally a Nintendo DS game and regularly appearing on "best games to never be released" lists, Samus showed she was still able to compete in the 2021 gaming landscape, and the throwback feel created by the game was a breath of fresh air in the murky-brown triple AAA video game field.
The moral of the story? Always respect your elders.
3) Returnal (Housemarque/Sony)
Finnish developer Housemarque have been in the Sony stable for well over a decade now ('Resogun' was the very first free PS Plus game on PS4) but 2021 saw the talented team break into the big time with 'Returnal'.
An overnight success that took 25 years to get a mainstream hit, 'Returnal' is one of the most thrilling experiences on the market today.
'Returnal' is like when the band you love is given a big record label deal, and with the full backing of Sony behind it, the talented team behind 'Returnal' finally put out a game worthy of their boundless imagination.
Telling the story of Celeste, 'Returnal' is best described as a mix between 'Edge Of Tomorrow' and 'Dark Souls', where players must die over and over again to figure out what's going on.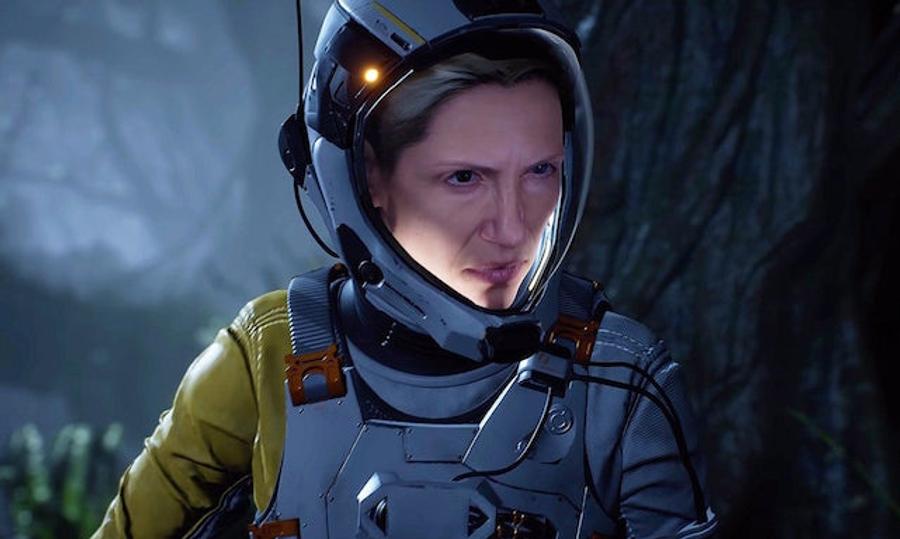 'Returnal' is a demanding game and will probably lead to many smashed controllers in frustration, but 'Returnal' does such a tremendous job of hooking players in you want to beat it.
Add in a gripping story, a riveting lead performance from Jane Perry as Celeste, and gorgeous visual and sound design, 'Returnal' is a statement of intent for the PS5, and other exclusives for the console will be doing well to match up to Housemarque's opus.
2) Forza Horizon 5 (Playground Games/Xbox Game Studios)
A racing game being one of the best games of the year might sound absurd, but trust us - 'Forza Horizon 5' really is that good.
Similar to how 'Pro Evolution Soccer 4' is a tremendous game that a non-football fan can enjoy, 'Forza Horizon 5' is a capital F Fun game first and a racing game second.
'Forza Horizon 5' does the impossible and makes a game that can be enjoyed by anyone from someone who's never picked up a controller in their life to a veteran gamer who goes back to the Atari 2600 era.
'Forza Horizon 5' is always pushing players to do just one more race, beat one more challenge, break one more record, but if you just want to switch off and enjoy the lush graphics and vast game world, you can do just that.
The concept of a sandbox game has become muddled over the last decade, with some developers thinking ticking off objectives one by one on a map counts as a sandbox experience, 'Forza Horizon 5' is a breath of fresh air and is a game that a player can enjoy on their own terms, at their own pace.
A true miracle of modern gaming, 'Forza Horizon 5' is one of the years absolute best games, racing or otherwise.
1) Deathloop (Arkane/Bethesda)
The best game of a year should entertain, thrill, dazzle and do everything better than every other game out there.
On top of that, it needs to do something truly unique and special.
'Deathloop' does just that, with style to spare.
Arkane's other series 'Dishonored' tasked players with navigating a series of sandbox enviroments to knock off their targets, and have honed that formula into something truly special.
Invoking the 60's aesthetic of early 'James Bond' films and the TV show 'Archer', 'Deathloop' makes the old seem new again.
The games main hook - an assassin is trapped in a never-ending time loop and must assassinate 8 targets to end the cycle - makes the most out of the premise, and is consistently fresh and dynamic as a result.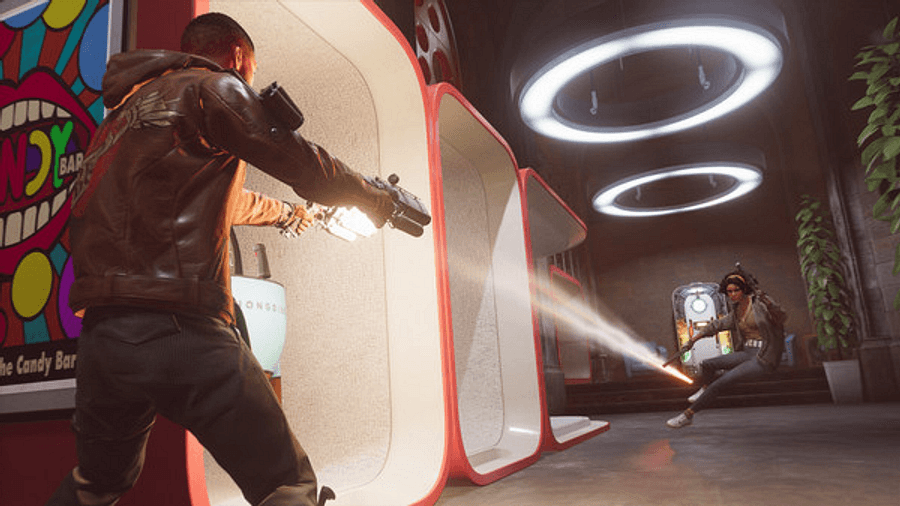 The razor-sharp Tarantino style dialogue is a joy to listen to, and the main voice performances from Jason E. Kelley and Ozioma Akagha are among the most biting, yet hilarious voice performances in a game this year.
Of course, a game is only as good as its setting and design, and the gameplay in 'Deathloop' always remains kinetic and exciting.
Arkane has built upon the combat system from 'Dishonored' and 2017's underrated 'Prey' and turned it into the most swashbuckling fun this side of 'Bioshock Infinite'.
Whether players are breaking the loop as Colt or protecting it as Julianna, there is always a new element to find and mess around with, which is the telltale sign of a well-designed game.
A game of the year should still be fresh and exciting in the years to come, but still act as a reminder of the year that was.
'Deathloop' is a game where time has lost all meaning, every day is the same but slightly different and players must fight against a force they don't really understand.
'Deathloop' is the game that tells the story of 2021 and is our Game Of The Year.