2021 has seen the PlayStation 5 difficult to find in many places, and these shortages may continue into 2022 if a report from Bloomberg is to be believed.
Sony's Chief Financial Officer Hiroki Totoki told investors on a conference call late last month that logistics issues and parts shortages have grown more severe for the Japanese company.
PS5 sales in the quarter ended September were slightly weaker than expectations, he said on Oct. 28, having previously warned that any resurgence in the spread of Covid-19 may impact the company's components supply.
The PlayStation 5 became Sony's fastest-selling console with 10 million units sold by July, but it has since fallen behind the sales pace of the PlayStation 4.
The Bloomberg report states uneven vaccine rollouts across developing nations where Sony suppliers have their production bases have made supplies of chips and parts unpredictable.
"Assembly partners are in daily contact with component makers to confirm that shipments will arrive as scheduled, which is not always the case," sources said.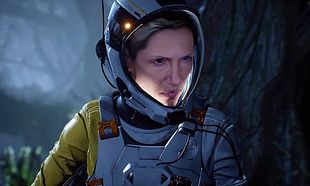 Sony plans to sell 14.8 million units of the PS5 by March 2022, but to facilitate that goal, 16 million units need to be produced.
As a result of the forecast laid out on the conference call, that production target has been cut to 15 million.
Sony have recently warned consumers and developers that the PS5 may not be in readily available supply well into 2023, and have said that the plan to sell 22.6 million units of the console by the end of next year will be "challenging."
Sony isn't the only console manufacturers running into trouble, with Valve recently announcing their highly-anticipated 'Steam Deck' has been pushed until February 2022 and Nintendo recently saying production of their Switch console will be cut by 20%.