Banana is a 2015 British television series created by Russell T Davies and aired on E4. The sister series to Channel 4's Cucumber and the 4oD documentary series Tofu, Banana is a series focusing on LGBT youth in Manchester, around the narrative of Cucumber. Unlike Cucumber, which is a self-contained serial following the story of one gay man, Banana is an anthology series focusing on the wider LGBT spectrum. The series was nominated for the GLAAD Media Award for Outstanding TV Movie or Limited Series. Banana develops some of the storylines of characters featured in Cucumber as well as introducing many new characters. Banana is primarily a self-contained series, occasional overlapping with the Cucumber narrative. Cucumber, Banana, and Tofu are all named after the same scale of erection hardness, with Banana symbolising the middle of the scale from the flaccid Tofu to the fully erect Cucumber.
Streaming Now On
First Season: Series 1
(2015)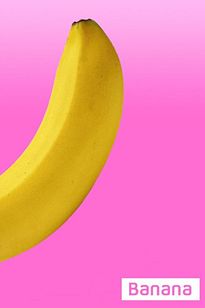 Banana was commissioned in 2013 as a sister show to Davies' long-developed project Cucumber, along with the online documentary series Tofu. The three series refer to a urological scale of erection hardness, which consists of tofu, peeled banana, banana, and cucumber. Unlike Cucumber, which focuses primarily on middle-aged gay men, Banana focuses on LGBT youth in Manchester that are on the periphery of the Cucumber narrative. The two series are primarily linked through the crossover character of Dean Monroe (Fisayo Akinade), who appears as a major character in both series, and are contrasted by social acceptance of the characters; whereas Akinade's character is more "open and confident" about his sexuality, the characters of Cucumber are former activists whose sexuality had to be less open.