The conclusion to 'Unbreakable Kimmy Schmidt' has arrived on Netflix, and the interactive special is well and truly worth the wait. Following on from series four of the comedy show, Kimmy is back for one more final adventure with her friends Titus (Tituss Burgess), Jacqueline (Jane Krakowski) and Lillian (Carol Kane), while she also prepares to marry the love of her life, Frederick (Daniel Radcliffe).
However, this interactive special has been renamed 'Unbreakable Kimmy Schmidt: Kimmy vs. the Reverend' and serves as a stand-alone episode of sorts, due to Jon Hamm's dastardly Reverend rearing his mischievous face once again. Discovering, randomly of course, that the Reverend has been keeping a major secret to himself all these years, Kimmy recruits the help of her friends, to once and for all put a stop to the kidnapper's escapades.
Let's get one thing straight here - 'Unbreakable Kimmy Schmidt' has always been as mad as a bag of spiders. And thankfully, this final entry in the series is just as crazy (if not more so) then what we've seen from the production in the past. Kimmy's fate is left for the viewer to decide, with us having the ability to choose what actions the characters decide a various decision-making points in their storylines.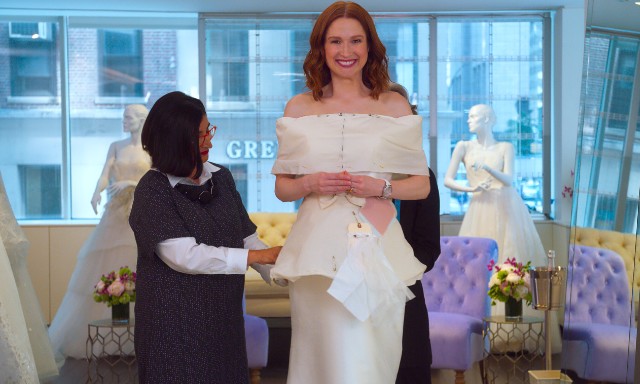 The worry, of course, is that the mechanic doesn't work that well in such a comedy setting - oh, but how you would be wrong. In fact, we'd go so far to say that it works even better than the movie that it is inspired by. Let's face it, 'Bandersnatch' was a depressing affair; 'Unbreakable Kimmy Schmidt: Kimmy vs. the Reverend' on the other hand is an incredibly fun adventure. Yes, depending on your choices you might end up killing the main cast - but this is always done in unique and hilarious ways. Should you land Kimmy into her demise, it's more often than not that the memorable secondary characters will take over the screen to inform you of your end, and rewind you back to your previous choice.
Also, unlike 'Bandersnatch', this is so much more enjoyable. When you have to rewind, new jokes are unlocked making the whole experience much less of a chore than its predecessor. You'll find yourself choosing options you know will land the main characters into trouble, just to see what outlandish situation you'll drop them into.
In a recent interview with Seth Myers, series creator Tina Fey said that her interactive special was the perfect conclusion to the comedy series. 'Unbreakable Kimmy Schmidt' is known for cramming nearly too many jokes into a single episode, and when the jokes are as off-the-wall as the series is known for, it can be hard to keep track of them. This special then allowed Fey and the team to stuff all of those gags into this bumper edition with the knowledge that viewers will be able to experience them all by rewatching it more than once.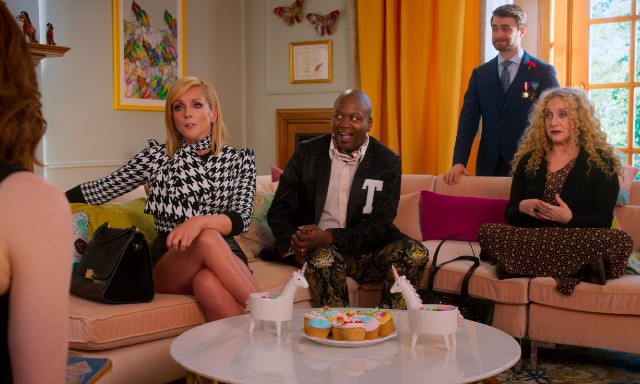 All in all, the interactive special lasts about one hour and 20 minutes. By the time you reach the end, you'll be asked to go back to the start and choose different options to unlock other storylines - and if you're keen, it is well worth doing. There are many Easter Eggs waiting to be found - fans of that incredibly catchy theme tune will celebrate one in particular - but there's only one truly "happy" ending for Kimmy to reach at the very end. Hint: the very first choice is more important than you think.
In conclusion, if you've been a fan of 'Unbreakable Kimmy Schmidt' all the way along from the beginning, you'll absolutely love this. The interactive movie special is just the wacky escapism that we're all in dire need of right now, and you might as well tag along with Kimmy and her friends and enjoy the interactive ride.
'Unbreakable Kimmy Schmidt: Kimmy vs. the Reverend' is currently available to stream on Netflix.