The lead of 'The Eddy' is Elliot Udo (André Holland - 'Moonlight'), the owner of a jazz club who was himself once a beloved musician. The show delves into the relationship between Udo and his daughter Julie (Amandla Stenberg - 'The Hunger Games', 'The Hate U Give'), who has been sent by her mother to live with him in Paris. Various members of Udo's club's residence band also come to the fore, including main singer Maja (Joanna Kulig - 'Cold War'), who Udo has an on-again-off-again affair with. The band have aspirations of being better, while Maja is constantly disappointed in her singing ability, which isn't helped by Udo's put downs. Udo finds inspiration to write a song (named per the series), which could prove something special.
'The Eddy' isn't afraid to take its time to let the characters' backgrounds be slowly unveiled, and to let the dramatic events of the series play out. Each of the eight episodes focuses on an individual character with the first - following Udo - distinguished by a missed opportunity and a tragedy outside the club that you don't see coming. The acting standard is consistently strong and the players' natural charm more than make up for their characters' less attractive attributes, such as Udo's deceptiveness and Julie's tendencies towards being a bratty, rebellious teen. Some, such as Maja, Amira (Leïla Bekhti - 'Paris, Je T'Aime') and Jude (Damian Nueva), come off better than others as we follow their individual story unfold. As listed above, all come from an impressive body of prior movie credits.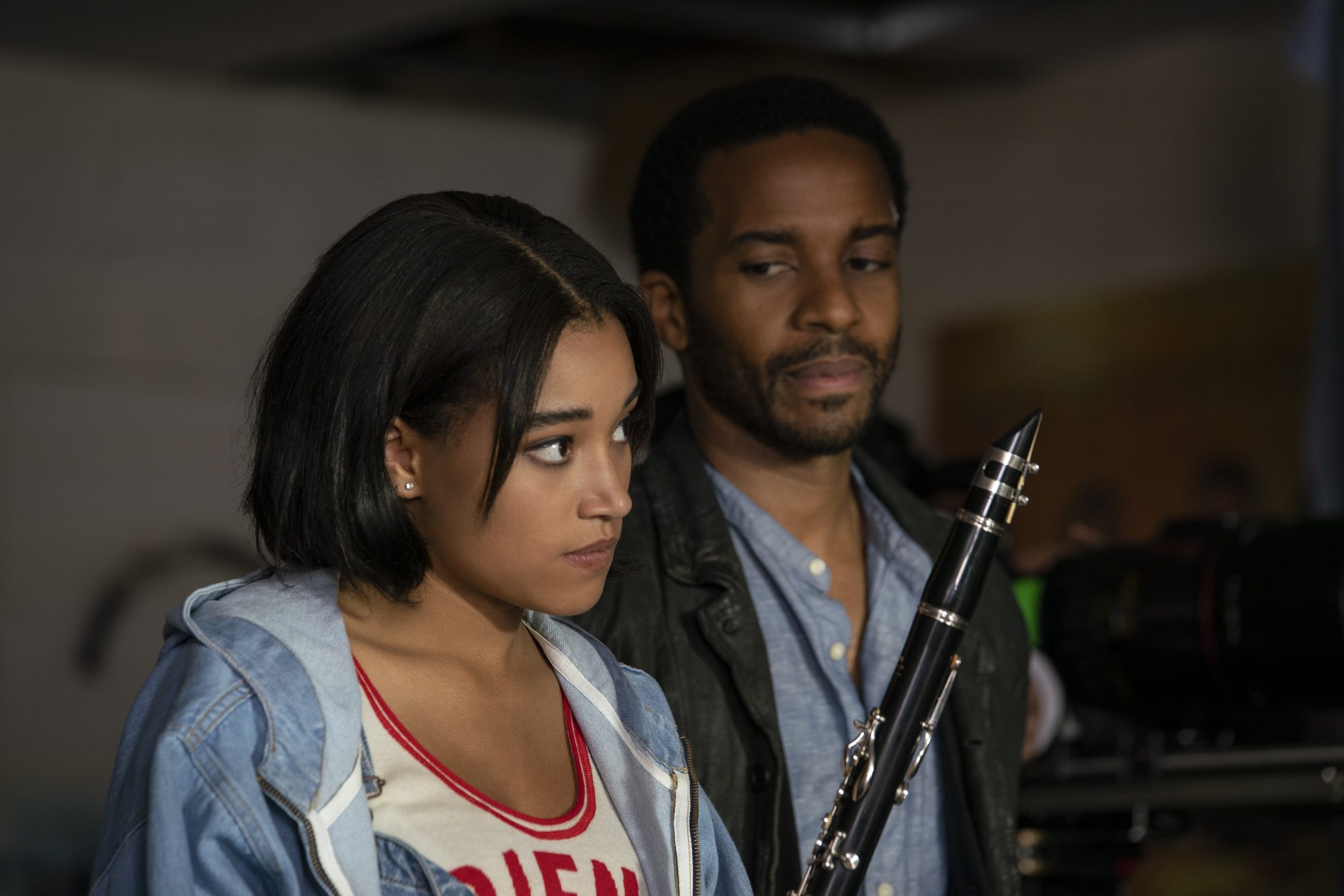 So too is the case for those behind the series as 'The Eddy' marks a collaboration between Alan Poul, Damien Chazelle, Jack Thorne, and Glen Ballard. Ballard would be best-known in the music business, being a six-time Grammy Award winner and frequent collaborator with Michael Jackson. Thorne is a writer with a vast background that includes writing for the series 'Shameless', 'Skins' and the recent 'His Dark Materials' for BBC, as well as pennning the stage play for 'Harry Potter and the Cursed Child'. Chazelle is, as movie aficionados should know, the writer-director behind 'Whiplash' and 'La La Land'. You'd wonder how such an eclectic mix of talented personalities could work together. It quickly becomes clear that their visions are united by a love of music.
The soundtrack is just gorgeous with plenty of opportunities for jamming. Don't be surprised if you'll want to keep listening to the music through the credits of each episode. It's mostly jazz but not the messy, inaccessible kind. Moreover there are some interesting blending of genres going on, such as one scene focusing on a band melding rap into traditional jazz. It's an attractive visual aesthetic too, its slightly grainy cinematography (from Julien Poupard and Eric Gautier) drawing comparison with the design of an old album colour. It has a great sense of ambience, but its slow pace may put people off. Moreover, at a time where hopefully we've come to a point where the presence of subtitles won't bother people, it's worth noting they'll be necessary as the language of the series alternates between French, English and Arabic.
Ultimately, 'The Eddy' is a human drama with a crime-thriller thread running through it, and fantastic music moving in harmony with the plot. You'll be surprised by how close you've grown to the characters by the end of the series. You'll be begging for a season 2 as you're well-invested by the end.
'The Eddy' streams on Netflix from May 8th.