Landing on Netflix just in time for Pride month, the Fab Five have returned for a new season - and it quite possibly could be the best they've ever produced.
If you've been a fan of 'Queer Eye', then you know what the return of Antoni Porowski, Bobby Berk, Karamo Brown, Jonathan Van Ness, and Tan France means - bang-on pop culture references, sassiness, feelgood vibes, and emotional rollercoasters right from the get-go. This new season of the lifestyle show sees the team head to Pennsylvania and New Jersey in the hopes of bringing joy to people who may be in need of a much-needed boost.
Nominated by family members, friends, and colleagues, the cast this season truly deserves to be applauded. The series is famed for being all-inclusive, but this time around it feels much more genuine and real than it has ever felt before.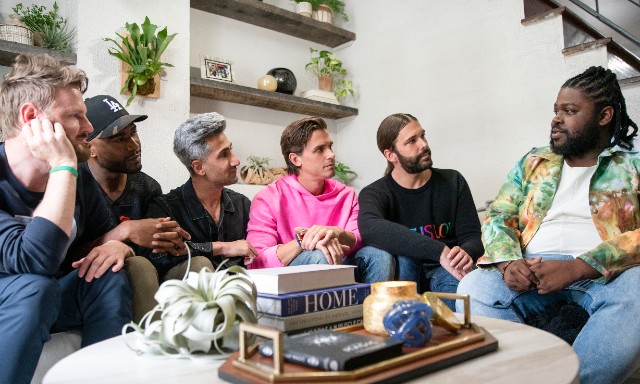 We'll be honest and say that season four of 'Queer Eye' didn't do it for us. It looked and felt much more manufactured and forced than the previous three seasons had been, and seemed as though the genuineness of the Fab Five were beginning to come apart. However, season five has turned this queer ship around, and is giving us more of what we came here for - real-life stories, from real-life people who need a helping hand. Or 10.
As we previously stated, the cast this time around is potentially one of the most diverse they've seen on the makeover series. From a black man who survived homelessness, to people struggling to get their businesses back from the brink, a young activist, a Mexican man who needs to reconnect with his family before they fall even further apart, and a gay Lutheran pastor who dreams of breaking away from his cowardly ways and begin to embrace his role as an influential church leader. Netflix deserve a pat on the back for the amount of inclusivity this season of the show is bringing to their millions of subscribers.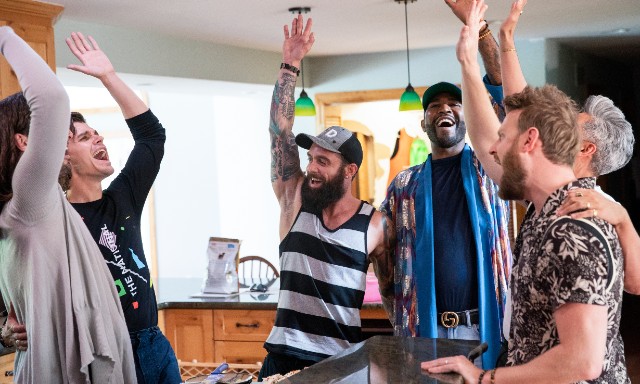 It's important to note that the tried and tested formula of the show - a "hero" gets nominated, the Fab Five get the lowdown on what they're struggling with, revamp their wardrobe, living space, appearance, and hopefully reach their life-changing goal at the end of the week - still feels fresh enough to keep us going back for more.
With inspirational quotes from historic influencers and public figures scattered throughout each episode, one can't help but fall for the series once again for our fifth time around the 'Queer Eye' merry-go-round. Viewers are once again forced to look at how they view themselves and others around them, and try to become better people. When there's so much hate out in the world right now, the series ensures that viewers remember that we're all human, we have flaws, and it's our differences that bring us together.
A dazzling success once again, season five of 'Queer Eye' is available to stream on Netflix from Friday, June 5.