When the body of a legendary Manchester DJ, Alex Collins (Tom Rhys Harries) is discovered twenty years after his mysterious disappearance from Ibiza, his sister Zoe (Laura Haddock) returns to the Spanish island to try and uncover exactly what happened. Her investigation leads her through a world of dance clubs, lies and cover-ups, ultimately resulting in her wishing she had never opened up the demons from her and her brother's past.
Alex Pina, the mind behind the Spanish bank-robbery drama 'Money Heist', has brought his new series to Netflix which overlaps the party island lifestyle of Ibiza with that of a whodunnit-type drama. Throughout the 10-episode production, we meet mum Zoe who leaves her home in Manchester behind in order to uncover the secrets of how and why her brother died 20 years previously. You see, her brother and his three friends all left home in their late teens/early 20's, wanting to make a new life for themselves on the island that never sleeps.
Catching up with her brother's friends who still live on the Meditteranean island all these years later, the heartbroken sister makes it her job to uncover the secrets that have been buried for so long and find out if the powerful Calafat family had anything to do with it.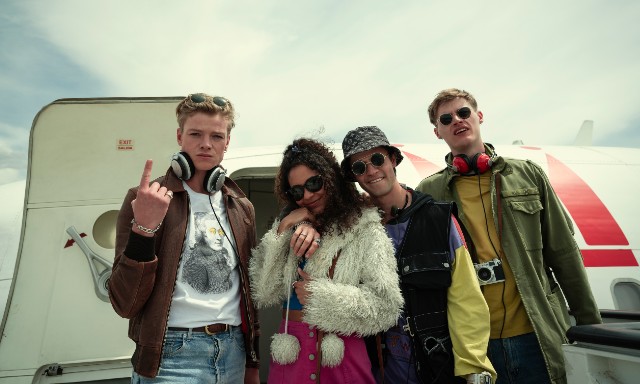 From the get go, we can see what 'White Lines' is attempting to do. A drama series revolving around death, drugs, and dance clubs sounds like a dream hybrid between 'Skins' and 'Narcos', but 'White Lines' never quite reaches the highs you might be expecting. And the number one fault lies in the main character of Zoe. She is a deeply flawed character - which is normally a good selling point for the majority of TV series, books and movies out there - but her actions turn her into a tiresome character. Even though she's hovering around her 40's, Zoe is constantly trying to prove to other characters that she is an adult, and seems to be making up for this fact by doing idiotic schemes.
Another gripe we had with the series was that the very first episode does nothing to pull you back for more. It's only once you get past that painfully flat first episode that you feel like the series really begins. If we didn't have to continue watching the series for a 'White Lines' review, we might never have returned.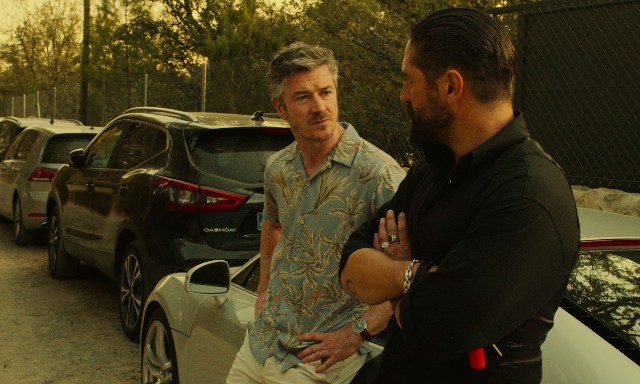 However, if you manage to power through that first 50 minutes, there are plenty of other reasons to give up your precious Netflix time to 'White Lines'. The storyline does improve as the series progresses, with enough twists and turns to keep you guessing right up until the final moments. The acting is of a high standard, and the cast includes impressive performances from Nuno Lopes as Boxer, Marta Milans as Kika, and Daniel Mays as the most unfortunate character of the series, Marcus. Irish actor Barry Ward ('The End of the F***ing World' and 'Maze') also pops up as Zoe's doting husband Mike.
While not as impressive as it has the potential to be, 'White Lines' remains a bog-standard whodunnit with the added thrill of sex, drugs, and the Spanish language to keep you on your toes. It might not be the best drama series you'll ever see, but if you tuned into 'The Stranger' on Netflix recently, this will probably be your next big binge. There's also the setup for a second series should this first one be a success (hopefully minus Zoe this time around).
'White Lines' arrives on Netflix Friday, May 15.