With such a high standard set in the previous six episodes, the fear entering the season finale of 'Mare of Easttown' is that the viewer would walk away feeling disappointed. Forgiving a couple of minor hitches, however, the season ends by wrapping up all of its loose ends nicely.
*THIS ARTICLE IS FULL OF SPOILERS FOR 'MARE OF EASTTOWN' SEASON FINALE*
And there we have it, the killer of Erin McMenamin has been found. Was it the person we were all suspecting? Absolutely not. Does it feel like justice has been served? Not really. And does the fallout feel a little uncomfortable? Yes, very much so.
Episode six ended in such a way that we knew the killer wasn't going to be Billy. Why would John take his brother out to a remote cabin in the woods to go fishing? It didn't make sense. This segment is wrapped up in the first few minutes of the season finale, with Mare appearing on the scene, throwing herself on the supposed perpetrator. John admits to shooting Erin in the hand, and then the face - but something feels a little off.
Is there something he's not telling Mare and Chief Carter? (Plus, there's another 50 minutes left to this episode - a big giveaway).
With her personal life finally beginning to feel like it is falling into place, Mare is thriving at her therapy, she appears to be attempting a long-distance relationship with Richard, Siobhán is off to Berkeley, and DJ will remain under her family's custody. All is well.
However, after a chance call out to Easttown resident Mr. Carroll (the one her mother Helen had the affair with), she uncovers new evidence which suggests the killer isn't John Ross after all - but his 13-year-old son, Ryan.
But then... does this all really make sense? There are a couple of points that don't add up, which reflects on our four-star rating.
What happened to Billy after the cabin incident? If he wanted to tell the truth, and John was attempting to kill him to stop him from doing so, why didn't Billy tell the police afterwards? It's rather confusing. Whether Billy thought his brother, or his nephew, had killed Erin, this whole scenario makes zero sense. If he was going to the police to say that John was the killer - why did he stop him? Maybe it was to avoid anyone being a suspect. But if Billy knew Ryan was the killer - why didn't he say so afterwards?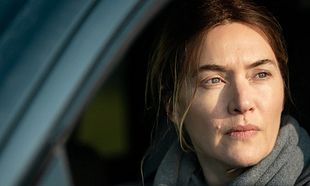 And the second point, which could have easily been written in a different way, was Ryan stealing Mr. Carrol's gun. Mr. Carroll called Mare because he noticed his gun went missing from his shed - only for it to reappear again a few days (?) later. However, when Ryan gives his confession, he says that he stole the gun the night of the murder, and placed it back once again on his way to tell his father - on the very same night. So, unless Mr. Carroll was out looking for his gun in the middle of the night - which we doubt - this part of the story doesn't add up. Mr. Carroll shouldn't have noticed his gun had gone missing, thus not alerting Mare to this, which in turn wouldn't have made her realise who really killed Erin McMenamin.
Had it not been for this divisive ending to the series, we would have given 'Mare of Easttown' a five-star rating. However, having a 13-year-old shooting a young mother to death with a gun is just a tad uncomfortable, especially given the US's relationship with gun culture and young children. Also, some of these red herrings don't really add up to make a full shilling, which is a disappointing for a series that was thrilling, hilarious, and water-tight in terms of plot, from beginning to (nearly) end.
The series ends on a highly emotional level, with Mare finally patching things up with a devastated Lori. She also overcomes her fear of the attic, and the last moments of the 'Mare of Easttown' season finale sees her climb the ladder, finally acknowledging the place where her son died.
With the exception of a few minor missteps in the finale, 'Mare of Easttown' remains one of the best TV shows of 2021 so far. With strong performances from Kate Winslet and the rest of the cast, we expect there to be a buzz about this when Awards season rolls around once again.
'Mare of Easttown' is available to watch on Sky Atlantic and NOW.