Maya Rudolph stars as Molly Novak, "the most famous cheated-on woman on the planet". Newly-divorced from a tech CEO (Adam Scott) and sitting on $87 billion, Novak takes herself on a journey to find what was missing in her life.
Ah, the humble billionaire. Tax-dodging, politics-meddling, space-faring billionaires. You got to love them right? Absolute rascals. They may not be the first thing you think of when you're looking for a loveable TV show protagonist trying to better themselves.
But Apple TV+ have interestingly gone down that exact route. Taking a leaf out of their extremely successful fish-out-of-water series 'Ted Lasso', instead of a clueless American sports coach getting thrown headfirst into an English football club, it's a billionaire divorcée trying to understand the common folk who work at her charity foundation she hardly knew existed.
Both are workplace comedies with an emotional depth and both explore the lives of the cast of characters circling the protagonist's orbit. And this, like 'Lasso' before it, is where 'Loot' really shines.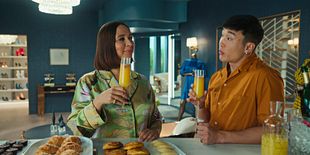 However, it's not that Maya Rudolph isn't a good focal point - far from it. Her comedic timing and her character's misadventures, are a lightning rod for those around her to shine.
Aiding Molly in her transition from detached ex-wife of a tech billionaire to champion of the people is her ever-loyal assistant Nicholas (Joel Kim-Booster). At the beginning on the season he's stuck up, judgmental and over-protective. However, as he adjusts with Molly's new life, his friendships with his co-workers, specifically Molly's loveable cousin Howard (Ron Funches), begin to blossom and we grow to care for him, along with the other members of the team.
Leading that team is dedicated Sofia Salinas (Michaela Jaé Rodriguez), a take-no-shit manager that is absolute in her reasons for her line of work. Acting as the moral compass of the show, she brings Molly down to earth on her lofty ideas of how to use her money for good. She opens up more each episode and her clashing alliance with Molly makes for some great scenes.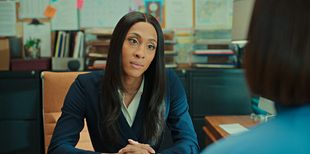 The most interesting relationship, though, is Molly's love interest - unassuming accountant Arthur (Nat Faxon). His goofy, dad humour doesn't scream "office crush". But, 'Loot' isn't afraid to throw out some surprises, and it's all the more charming for it. Arthur is also recently divorced, his life running parallel to Molly's, separated only by about $87 billion. His character also draws inspiration straight out of 'Ted Lasso', bringing depth and heart to a character other TV shows would have simply used as a punching bag.
There are, of course, some pitfalls to creating a comedy based around a struggling billionaire. While the show is still finding its feet, jokes about Molly's wealth fall flat a lot of the time, an issue especially pronounced early on. Rudolph's comedic talents can be slightly underused at times and it takes a while to warm to her character. The first episode's dialogue is stunted and the set-up for the show is crammed in like an afterthought.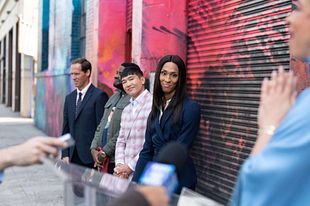 However, as the series goes deeper into its first season, the characters get a chance to breathe and grow. We really do begin to care for Molly and her team, wanting her to succeed, despite her incredible wealth. You find yourself going back to episodes like a warm hug, which sounds ridiculous given the show centres around a clueless billionaire.
There's a lot of opportunity for the show to grow, and it has hit gold with the supporting cast. All it needs to do now is to give Maya Rudolph a bit more space to do her thing. Then, we may well have the next 'Ted Lasso' on our hands.
The first three episodes of 'Loot' are available on Apple TV+ this Friday, 24 June.