Brought to you by:
Sky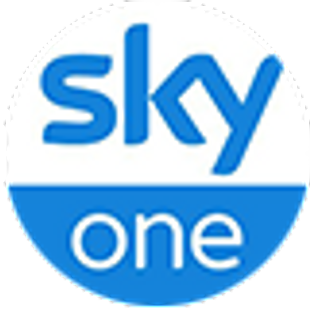 Sky One have a brand new Sky Original production starting this Friday at 9pm called 'Curfew' that is set to be a post-apocalyptic, car racing, nail-biting spectacular. W
hat more could you want of a Friday night?
If that wasn't enough to entice you to watch 'Curfew', check out the ensemble cast which includes Sean Bean, Billy Zane, Miranda Richardson, Adam Brody, Rose Williams and more.
What's 'Curfew' about?
'Curfew' hails from the award-winning producers of 'Peaky Blinders' and is set in a society controlled by a strictly-enforced curfew. It's in place to protect the population from a virus that's sweeping the country but some people think the rules that come with it are too great a price to pay.
Billionaire Max Laarsen (Adam Brody) was the only man who predicted this grim future and set up camp in an island in the South Pacific and filled it with enough resources to survive for the next 60 years. He is the mastermind of the race and the prize is a once in a lifetime opportunity to live on Laarsen's island. Hence why the stakes are so high - people are prepared to do just about anything to secure their spot in Laarsen's promised land - and there can only be one winner.
The entire season of 'Curfew' is set over one long, crazy, life-changing night as 25 different teams set off breakneck speed in South London and won't let up until they cross the finish line in the Scottish Highlands.
Cast and characters:
Sean Bean
Role: Errol Chambers / The General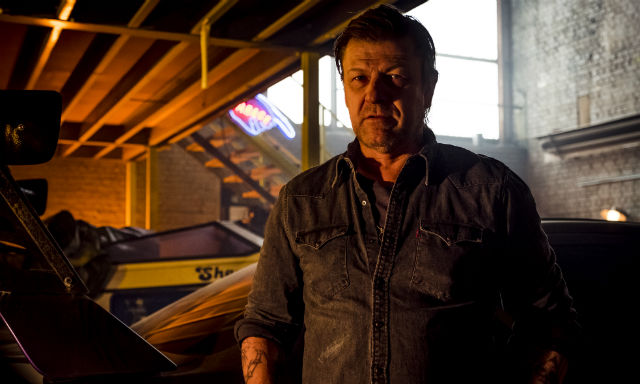 It's Sean Bean! Who doesn't want to see Sean Bean on screen? Although he usually doesn't fare too well, bless him. Bean has died over 25 times on TV shows and movies over the years. Hopefully, he has a better fate on 'Curfew'.
He plays Errol Chambers, AKA The General, who made his name pulling off the kind of insane, high-stakes heists no one else had the balls to attempt. A renowned criminal, he's built a life with his girlfriend Faith (Rose Williams) becoming the go-to man for the masses, supplying an increasingly desperate population with what they need to survive in the world of the curfew. However, now Faith is pregnant - and she doesn't want their baby to grow up in a world where you can't look up at the stars at night without being afraid. So they're in the race, not just for their freedom, but for the freedom of their unborn child.
Speaking about what attracted him to 'Curfew', Sean Bean said: "It's something different and I thought it was quite relevant to what's happening today. I wouldn't say [we're in] police states, but it's going in that direction. Things are getting quite militarised in America and you wouldn't like to think that will happen here, but that's what happening in our story. I always find those dystopian tales and images quite fascinating – this kind of comparisons to 1984 and stuff like that. I'm just fascinated by that darkness – it's seems to be a very subterranean society that people are living in. There's no communication, there's just a darkness and a curfew, but there are these few people who want to get out of it, who are eccentric and free thinkers, and I think many of them are involved in this race."
Billy Zane
Role: Joker Jones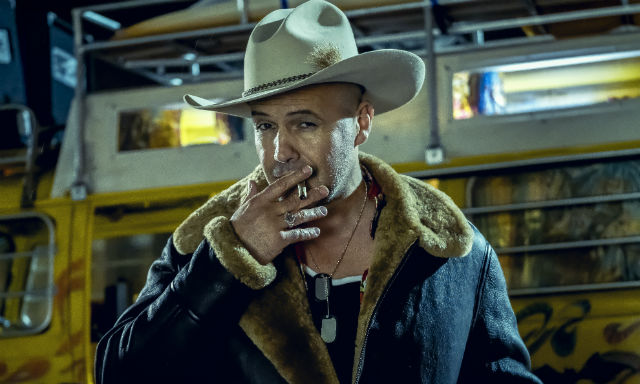 He will forever be the obnoxious Cal Hockley from 'Titanic' to many but Billy Zane has had an illustrious career which includes roles in everything from 'Back to the Future' to 'Twin Peaks' to 'Dead Calm'. It's been a while since we have seen Zane really get a chance to sink his teeth into a role so hopefully 'Curfew' will allow him to do just that.
He plays Joker Jones, who along with his crew, are internet sensations who carry out insane, death-defying acts on camera and don't care what the trigger-happy authorities have to say about it. He chases chaos wherever he can find it, and when he finds it, he ramps it up even further. The race is a perfect opportunity for him to laugh in the face of death.
Miranda Richardson
Role: Lou Collins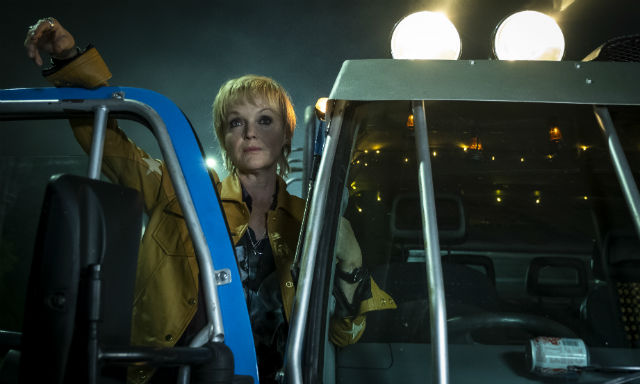 Miranda Richardson is a long-standing British actress with an impressive career on both the stage and screen. Oscar-nominated Miranda has appeared in a wide range of roles from 'Blackadder' to movies like 'The Crying Game', 'Empire of the Sun', 'Sleepy Hollow', 'The Hours' and 'Harry Potter and the Goblet of Fire' and to be honest, way to many more to list - you have definitely seen her in something before.
In 'Curfew', Miranda plays Lou Collins - Lou is racing for one reason only: love. She and her partner Sue became powerhouses of industry in Manchester, and when they took in eight-year-old Hanmei their family and lives were complete. However, when Max Larssen needed a world-class engineer on his paradise island, he chose Sue. Now Lou's made it her mission to race her way to the island and reunite her family.
Adam Brody
Role: Max Larssen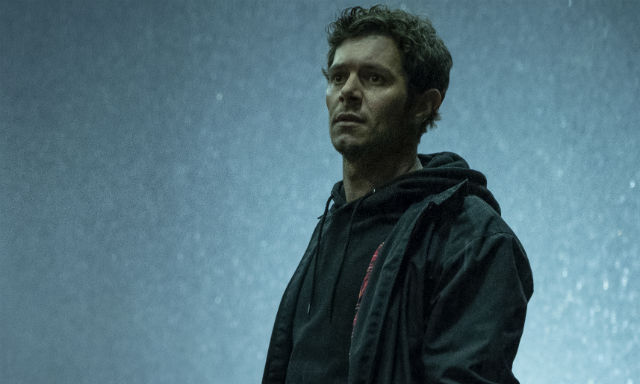 Yep, Seth from 'The O.C' is back on the box once more. Adam Brody went on to some decent enough roles post teen-drama including 'Mr and Mrs Smith', 'Lovelace' and well, look he has popped up in lots of places. This show sees him doing what he does best, returning to his role as a geek, only this time he is a super rich one. (Although... he was pretty rich in 'The O.C'... but like, Lex Luther rich now.)
Brody plays the aforementioned Max Larssen, the mastermind behind the idea for the race. Larssen made his first million at 12 and by 18, he was a billionaire. Algorithms were his thing: he wrote code, built systems, predicted the future and invested accordingly. He was the one man that saw the virus and the curfew coming, so he bought an island in the South Pacific and filled it with the resources to survive for 60 years. Then he started to populate it, but he didn't just need composers and artists and engineers; to rebuild the world, he also needed people with fire in their bellies, who would do anything to survive, and that's why he created the race.
Other cast members:
Adrian Lestor (as Simon Donahue), Malachi Kirby (as Michael Garwick) Aimee-Ffion Edwards (as Ruby Newman), Elijah Rowen (as Zane), and Jason Thorpe (as El Capitano) and as mentioned above, Rose Williams (as Faith Palladino).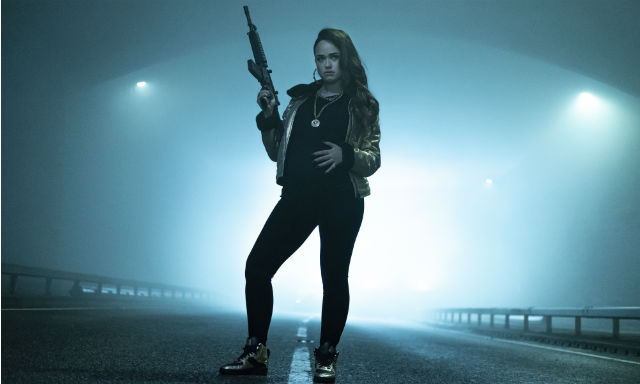 Is there a trailer for 'Curfew'?
Yes, have a look below:
How many episodes are there in 'Curfew'?
There are eight episodes of 'Curfew'.
When does 'Curfew' air?
'Curfew', a Sky Original production, starts this Friday at 9pm on Sky One.