Our rundown of the comedies, documentaries, sport and more that you won't want to miss on the box this week.
MONDAY
'The Inventor: Out For Blood In Silicon Valley
Sky Atlantic - 9pm
You may have spotted the name Elizabeth Holmes in your news feeds over the past week or two and have been wondering what the craic is. It's because HBO recently aired their documentary about the entrepreneur whose story is the equivalent of the Fyre festival of Silicon Valley. In short, Elizabeth Holmes founded a biotech company called Theranos at just 19 which claimed to have created revolutionary blood tests. Holmes made millions in funding and went on to become the youngest ever self-made female billionaire. Sound too good to be true? It was. Find out why tonight.
Fleabag
BBC One - 10.35pm
If you haven't been watching the superb 'Fleabag' yet get on it. This episode sees the Priest (Andrew Scott) take Fleabag for some quiet reflection, leading to an unexpected revelation. After a day spent looking back on painful memories, she turns to him for solace, only to find more trouble. Comedy written by and starring Phoebe Waller-Bridge.
My Tribe
RTÉ One - 7.30pm
New series. A look inside the worlds of four of music's most defining youth subcultures, beginning by examining the history of the rockabilly scene.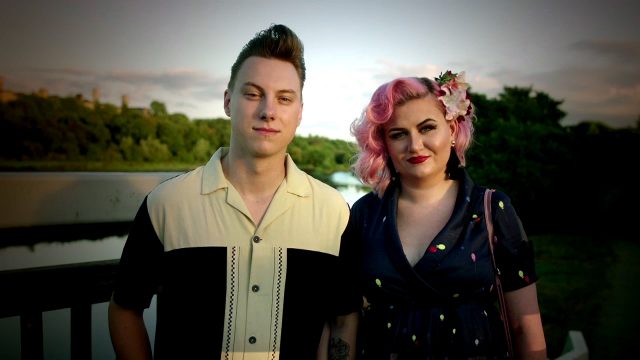 TUESDAY
Live Euro 2020 Qualifier
RTE2 - 7pm
Republic of Ireland v Georgia (Kick-off 7.45pm). Coverage of the Group D qualifying match, which takes place at Aviva Stadium. These nations were also drawn in the same qualification group for the 2018 FIFA World Cup, and both matches produced low-scoring affairs. The encounter to take place at Aviva Stadium finished in a 1-0 win for the Irish, courtesy of a 56th-minute goal by Seamus Coleman. Presented by Darragh Maloney, with analysis from Damien Duff and Richie Sadlier, and commentary by George Hamilton and Ronnie Whelan.
The Quinns cause uproar at a family wedding, and when the girls - and James - fail to behave themselves at the reception, the consequences are very serious indeed, especially for poor cousin Eammon (played by guest star Ardal O'Hanlon).
WEDNESDAY
Tattoo Fixers: Extreme
E4 - 9pm
In the first of a new series, Sketch helps Marcio and Andreia remember their baby son Logan, who they lost following the Grenfell Tower tragedy.
Deutschland 86
RTÉ2 - 11.20pm
Final episode of the season of this fast-paced drama. Alex organises an Aids awareness demonstration, Lenora is demoted after the cruise ship plan is uncovered, and Martin makes a fateful decision.
Married at First Sight
Channel 4 - 9pm
In the second episode of the series, office manager Verity and IT consultant Jack prepare to exchange their wedding vows, and just hours after their wedding, Jonathan and Stephanie get to know each other on their honeymoon in Seville. The couples have six weeks to see if they have a future together as man and wife.
THURSDAY
60 Days on the Street
Channel 4 - 9pm
Former soldier Ed Stafford spends 60 winter days and nights on the streets with no money and shelter in an effort to find out more about Britain's homelessness crisis. His final report takes him to Glasgow, where the problem is being tackled with a set of progressive laws designed to get rough sleepers off the streets as quickly as possible. Since 2010, Scotland has seen a reduction in numbers and for Ed it proves to be a world of enlightenment. But with thousands living in B&Bs, hotels and temporary accommodation, there is still a long way to go. Last in the series.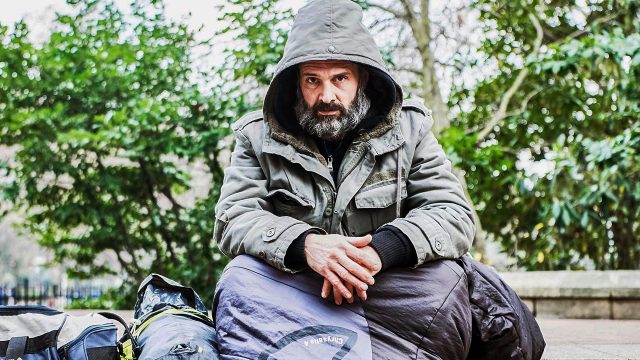 First Dates Ireland
RTÉ2 - 9.30pm
Harry Potter superfan Síofra from Dublin recognises a familiar face in the form of student Johnny and it seems like a match made in heaven when Star Wars nerd Aidan from Meath is paired with New York special effects make-up artist Teresa. Will they feel the full power of the force? Meanwhile, part-time farmer and full-on drag queen Martin from the wilds of rural Donegal brings his northern charms to bear on fashionista Alan from Cork.
Slán Leis An gCeol
RTÉ One - 10.15pm
A portrait of musician Tony MacMahon, who is slowly losing the ability to play following a Parkinson's diagnosis, revealing how the loss of his creative voice is affecting him.
FRIDAY
Thronecast
Sky One - 10pm
Sue Perkins hosts a quiz in which Rickie Haywood-Williams, Kate Dickie, Rob Beckett, Hannah Waddingham, Jonathan Ross and Joel Dommett battle it out for supremacy in the field of Game of Thrones trivia.
The Last Leg
Channel 4 - 10pm
Aisling Bea and Stacey Dooley join Adam Hills, Josh Widdicombe and Alex Brooker for a comic review of the significant moments of the past seven days. As usual, the hashtag #isitok paves the way for the gang to round up, examine and explain the leading and most entertaining news stories of the week. Last in the series.
MasterChef: The Finals
Friday - 8.30pm
After an arduous seven-week journey, the finalists have to push themselves to the limit for one last time before judges John Torode and Gregg Wallace crown the champion. The trio must produce the best three dishes of their lives, push their culinary boundaries and produce jaw-droppingly good food for the judges. It's now or never for these exceptional amateur cooks, the final chance to pull out all the stops and demonstrate the kind of cook they have become, as only one can lift the trophy and become the 15th MasterChef Champion. Last in the series.