With no other option facing you this weekend other than sitting in and checking out what's on the telly, we've done all of the hard work for you and have put the best TV highlights for this weekend all in one spot.
Here's what the upcoming weekend TV guide is looking like for you.
Thursday, April 2
'Born to be Different' - Channel 4, 9pm
The second part of the two-part documentaries catching up with the individuals as they tackle the reality of leaving home and going it alone. Emily is working the hospital wards as part of her course, and although she is doing great, her disability is throwing up some challenges. Zoe is struggling with her law degree. Although she is giving it her all, she is not sure that university is for her after all. However, things are much more serious for William and Shelbie, whose futures remain uncertain as their families battle to keep them alive.
'The Longest Yard' - Comedy Central, 9pm
A washed-up quarterback ends up in jail after a drunken night out, and is ordered by the warden to put together an American football team to take on the guards, with the help of a former college champ. A remake of 1974 comedy 'The Mean Machine', with Adam Sandler, Chris Rock, Nelly and Burt Reynolds, who starred in the original.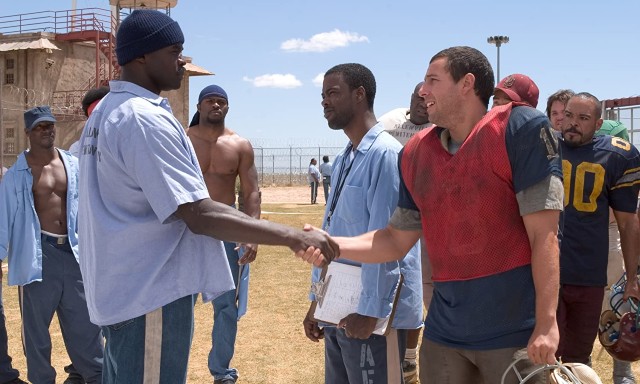 'Other Voices' - RTE 2, 11.30pm
Presented by Annie Mac, we're headed to St Michael's Church in Ballina, Co Mayo this week, with a one-off special devoted entirely to David Gray. All together now, "This year's love had better last..."
Friday, April 3
'Modern Family' - Sky One, 8.30pm
With just a few episodes left in the series until it ends forever, you better enjoy the premiere of episodes on Sky One while you can. The series will finish airing in the US this April, so it'll likely end for us here in May. This week's episode sees Mitchell learn a valuable life lesson when a former resident of the house shows up unexpectedly.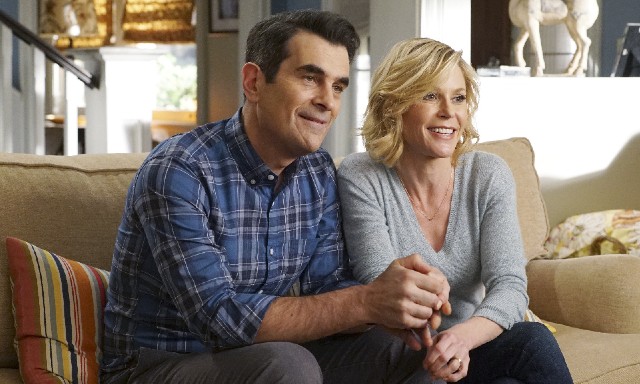 'The Late Late Show' - RTE One, 9.35pm
Ryan Tubridy's 'Late Late Show' has been keeping us grounded in recent weeks with its information about the latest developments, as well as keeping us entertained with celebrity interviews at the same time. However, due to a contracting coronavirus, he is set to be replaced again this week. Last week he was replaced by Miriam O'Callaghan.
'In the Name of the Father' - RTE Two, 9.30pm
Starring Daniel Day-Lewis, Pete Postlethwaite, Emma Thompson, John Lynch and Mark Sheppar, the adapted drama chronicles the autobiography of Guildford Four member Gerry Conlon, and his tireless efforts to overturn the life sentence imposed on him for involvement with an IRA bombing.
Saturday, April 4
'Cars 3' - RTE One, 6.35pm
Constantly outshined and outraced by a fleet of hi-tech rookies, former champ Lightning McQueen must find a new way to win. Animated adventure, featuring the voices of Owen Wilson, Cristela Alonzo and Chris Cooper.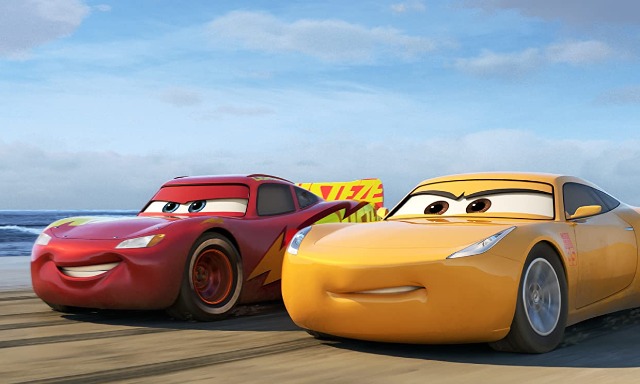 'War of the Planet of the Apes' - Channel 4, 9pm
Starring Andy Serkis, Woody Harrelson and Steve Zahn, a devastating conflict has erupted between humans and intelligent primates in this conclusion of the prequel series, based on the sci-fi adventures of the 1968 classic.
'All Round to Mrs. Brown's' - RTE One, 9.30pm
Brendan O'Carroll dons Agnes's famous cardigan to welcome Spice Girl and girl power icon Mel B, comedy actor and 'Little Britain' star Matt Lucas, who will be bringing along his mother Diana Lobatto too. Plus, there's a special musical performance from Jax Jones and Raye.
Sunday, April 5
'Richie Rich' - RTE Two, 2.25pm
It's far too early to watch 'Home Alone', so why not watch the next best thing? Macaulay Culkin stars as the world's wealthiest youngster who has everything he could possibly want - except any close friends. But, when his parents go missing, he must try to keep their fortune out of the clutches of a scheming executive, with the help of some less well-off children.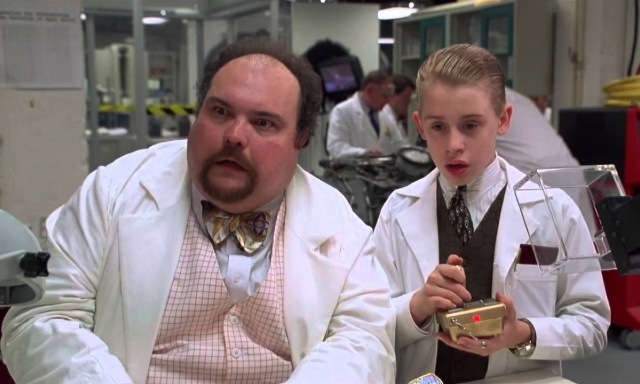 'Keys to my life' - RTE One, 8.30pm
The second entry in a new lifestyle series for RTE One, Brendan Courtney invites celebrities to reveal how the places they have lived in have shaped their lives. The second episode sees Brendan meeting with Eurovision legend Johnny Logan.
'A Monster Calls' - BBC One, 10.30pm
Fantasy drama based on the award-winning book by Patrick Ness, starring Felicity Jones, Sigourney Weaver and the voice of Liam Neeson, a young man is forced to stay with his grandmother who is not as kind as his mother. He begins to have a recurring nightmare, while a tree monster begins to make an appearance at his bedroom window.