Brought to you by:
Casillero del Diablo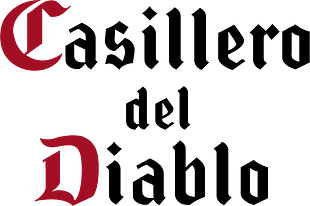 St. Patrick's Day 2021 is finally here in all of its green glory. In partnership with Casillero del Diablo, we're running through some of the finest TV series which have paid tribute to our national holiday over the years.
It turns out that having an entire St. Patrick's Day episode dedicated to our patron saint normally leads to all sorts of shenanigans, which makes for some of the more entertaining moments on our TV screens.
For our special throwback for the week that's in it, we've chosen different series which sees their characters adorn a shamrock or two in order to celebrate the day.
Here are the best St. Patrick's Day themed episodes, courtesy of wine legend Casillero del Diablo.
St. Patrick's Day is a pretty big deal in Scranton, so much so that everyone in the office adorns a speck of green for the occasion (except Angela of course). Michael and the team attempt to leave work early so they can begin their festivities, but with CEO Jo in the building, it doesn't exactly go to plan. You can catch up on this vintage episode with either a Netflix or Amazon Prime subscription.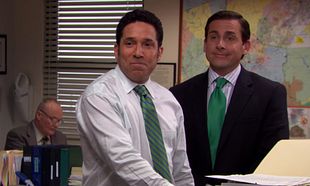 'Only Fools and Horses'
We're going all the way back to 1985 with our next vintage pick, in 'Only Fools and Horses' episode entitled 'It's Only Rock and Roll'. Del Boy, naturally, sees a financial opportunity and hires Rodney's new band to play at the Shamrock Club on St. Patrick's Day. However, with Rodney playing the drums on some old boxes, you can imagine how well the gig goes on the night.
'It's Always Sunny in Philadelphia'
From sunny Peckham to sunny Philadelphia, in the episode 'Charlie Catches a Leprechaun' the gang decide to hatch a plan in order to capitalise on St. Patrick's Day, the pub's more profitable day of the year. While Dennis' Paddy's Wagon idea goes from bad to worse, Charlie and Mac meanwhile are on a mission of a very different kind - trying to catch a leprechaun.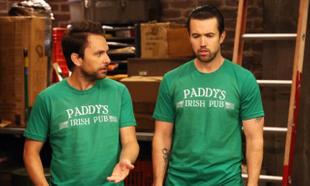 'Boardwalk Empire'
Who could forget this intense episode from the Martin Scorsese production? In season one episode 'Nights in Ballygran', bootlegger-turned-politician Nucky has put together a celebration of the Irish national holiday to keep his constituents happy. While giving a speech, however, his brother Eli manages to rile up the attendees to breaking point, while they drank green-coloured beer and listen to 'Carrickfergus' being sung. Everything is only made worse with the arrival of underpaid "leprechauns".
'Cheers'
One of the best sitcoms to ever grace our screens had a couple of St. Patrick's Day themed episodes during its run - but it's the last in the series of the "Bar Wars" episodes that proved to be its most memorable. The final bar prank between Cheers bar and rival pub Gary's sees the gang face the reality of how bleak an Irish trad band can be, leading to the ultimate forfeit of the series.
'30 Rock'
Look, not everyone has to love our annual holiday - just ask Liz Lemon. The head writer of the comedy sketch show at 30 Rockefeller Plaza loves nothing more than staying at home tucked away from the annual New York City parade, shouting "Megan" out her window, and watching 'Angela's Ashes'. In the 'St. Patrick's Day' episode, she's forced to deal with her rollercoaster love life while Tracy and Jenna make a hames of hosting the parade.
Lastly, don't forget to enter our St. Patrick's Day competition here, to win a sweet and savoury hamper with two bottles of wine, all sponsored by Casillero del Diablo.
Make the most of St. Patrick's Day with a bottle from Casillero del Diablo's vast range of wines - so unique that they are protected by the Devil himself!
Enjoy alcohol responsibly.