Cadbury Hot Chocolate - how will you make it yours?
Now that January has well and truly set in, you're going to need some heartwarming TV shows to keep you all nice and cosy, right? Whatever your TV or on demand subscription, we've got some truly feelgood TV series below that'll have you all warmed up in no time.
Plus, if you wanted to make your evening on the sofa all the more special, why not indulge in a Cadbury Hot Chocolate. Accompany the drink with one of our special toppings and you are guaranteed to have a cosy catch-up with some of your TV besties.
'The US Office'
Cadbury Hot Chocolate topping: Oreo
Now that 'The US Office' is on Sky Comedy, NOW TV, Amazon Prime AND Netflix, it's time for a serious catch-up with Michael Scott and his offbeat team of Dunder Mifflin employees. We would have suggested pairing a Cadbury Hot Chocolate with something you make on a George Foreman grill, but then you'd miss out on the greatness of Oreo.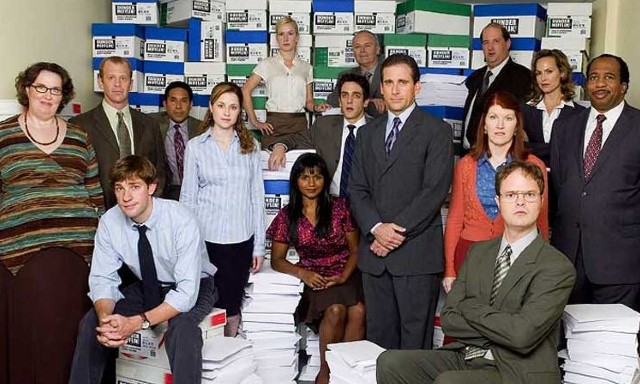 'The Gilmore Girls'
Cadbury Hot Chocolate topping: Marshmallows
January has left us feeling all a little bit gooier than we anticipated, so in order to lean right into it, we're dropping extra helpings of marshmallows in our hot chocolates while watching episode after episode of 'The Gilmore Girls'. Rory and Lorelai's rollercoaster relationships are the perfect cosy catch-up that'll warm us up on these dark evenings.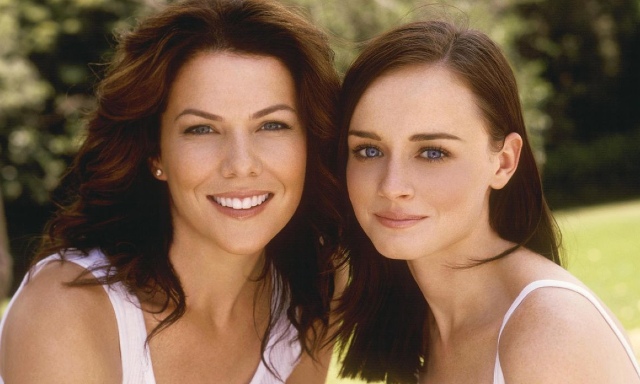 'Transparent'
Cadbury Hot Chocolate topping: Orange Slices
Peeling an orange to reveal the sweet fruit underneath is a comparison we'd never thought we'd be making with a TV series, but here we are. If you have an Amazon Prime subscription, get watching the captivating 'Transparent', which sees Jeffrey Tambor transition himself into the second matriarch of a very dysfunctional family. You'll laugh, you'll cry, and you'll be so in love with your new Cadbury Hot Chocolate creation.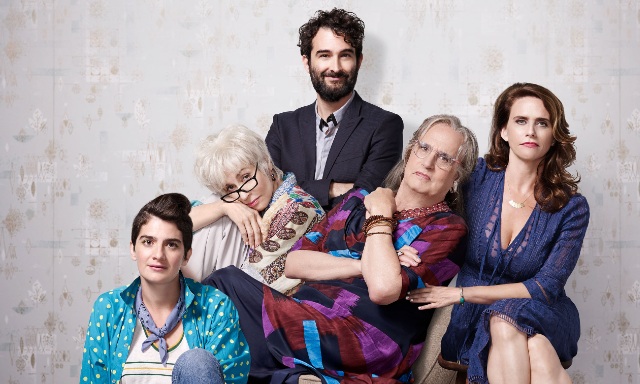 'RuPaul's Drag Race'
Cadbury Hot Chocolate topping: Cinnamon
To add a little spice to your evening, why not place RuPaul and his dragqueens front and centre on your TV. One of the most feel-good (yet incredibly shocking and laugh out loud hilarious) reality shows out there, 'RuPaul's Drag Race' is the gift that just keeps on giving. Add a little bit of extra shade into your Cadbury Hot Chocolate with a sprinkling of cinnamon, just be sure not to spill too much.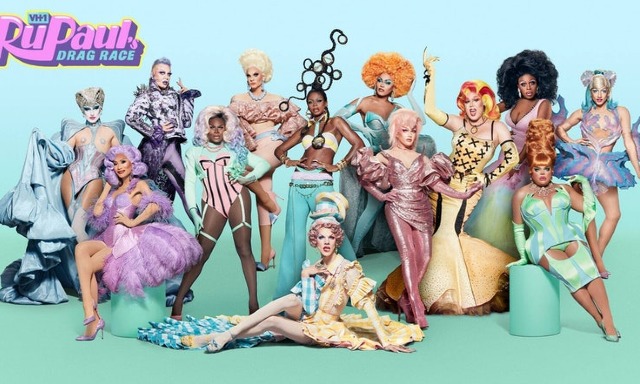 'The Good Place'
Cadbury Hot Chocolate topping: Cadbury Dairy Milk Buttons
This January, we all deserve to be in a good place, right? Of course we forking do! So why not leave it to Ten Danson, Kristen Bell, and Jameela Jamil to get us laughing throughout the evenings on Netflix. Everyone will be in 'The Good Place' with some Cadbury Dairy Milk Buttons mixed in with your hot chocolate, too.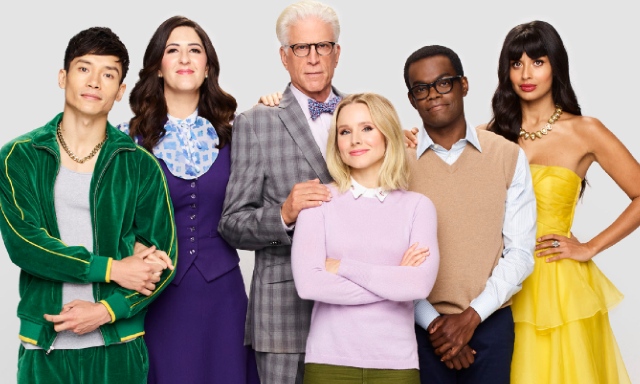 'The Marvelous Mrs. Maisel'
Cadbury Hot Chocolate topping: Cadbury Crunchie
If you're looking for a goofy, dramatic, and surprisingly wholesome watch this January, then put 'The Marvelous Mrs. Maisel' on your radar. Starring Rachel Brosnahan as the title character who aspires to be a stand-up comic in New York City, and her partner in crime Susie Myerson played by the phenomenal Alex Borstein, we are very impatiently awaiting the arrival of season four. To pass the time, we're going to watch the series with a Cadbury Crunchie - sweet, but with a bit of a bite.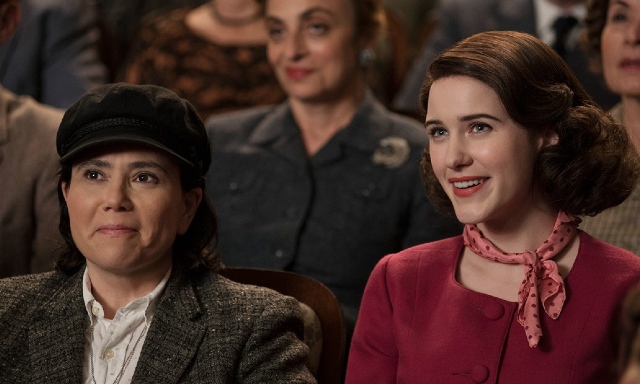 'Schitt's Creek'
Cadbury Hot Chocolate topping: Cherries
Alright so at this point, nearly everyone has watched 'Schitt's Creek'. But - wait for it - have you set time aside to rewatch it on Netflix yet? Potentially even more delightful after a second (or third) go, the Canadian sitcom is the rainbow support you need on these dreary January nights in. Why not fold in some cherries into your beverage to make it extra special. We think Moira would approve.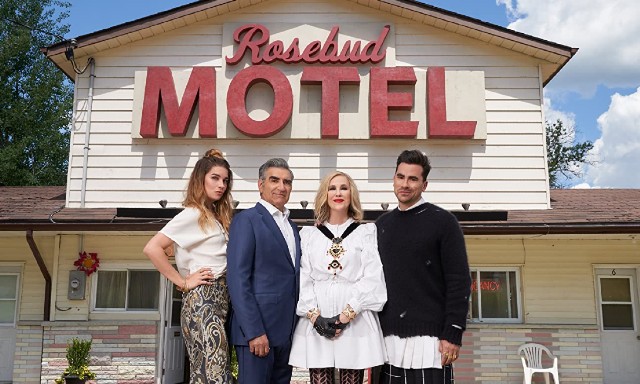 'The Simpsons'
Cadbury Hot Chocolate topping: Dairy Milk Caramel
And finally, what family could be more wholesome and hilarious than these five off-the-wall characters? If you've got a Disney+ subscription, then 31 seasons of the comedy series are just waiting to be watched - and you might even learn a life lesson or two from the patriarch. Of course, the perfect pairing for The Simpsons family is that sweet, sweet chocolate bar with the yellow wrapper, a Dairy Milk Caramel.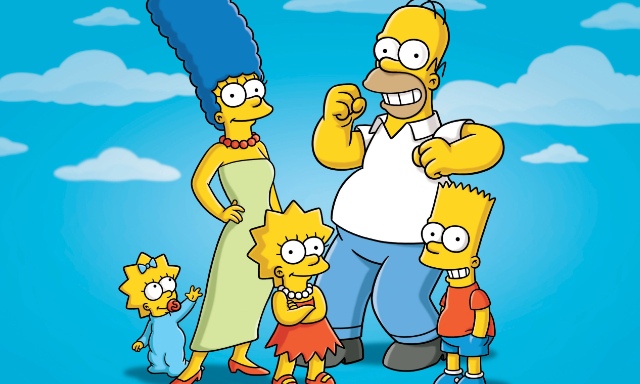 Be sure to pick up your Cadbury Hot Chocolate, in stores now.