Now that 2020 is well and truly dusted, it's time to look at the exciting TV shows set to comfort us in the year ahead.
While we saw a lot of production delays and cancellations over the past year, there are 13 TV shows in 2021 which we are quietly confident will see the light of day.
Now, there's probably one too many TBC release dates down there than we would have liked, but since it's only January we'll remain hopeful that every title will be on our screens at some point this year. All of these shows are either currently filming or have already wrapped production.
'WandaVision'
Release date: Out now
Disney+ and Marvel have finally managed to release their first MCU offering onto our screens. Influenced by the likes of 'I Love Lucy' and 'Bewitched', the drama series is like nothing we've seen from Marvel thus far - and that surprise element is exactly what we're looking for. But what will be the outcome of it all for Wanda and Vision? We'll have to wait until the final episode premieres on March 5 to find out.
'It's A Sin'
Release date: Out now
Another one for the list this January is Russell T Davies' ('Doctor Who', 'Banana') newest Channel 4 series, starring Olly Alexander from Years and Years. Set in a 1980's UK, the series offers a lighter look at the forthcoming AIDS epidemic that was to sweep the world. Expect plenty of comedy mixed with a gripping storyline.
'Foundation'
Release date: Autumn 2021
Filming of 'Foundation' in Limerick was halted at the beginning of 2020, but thankfully managed to pick back up towards the end of the year. Starring Jared Harris and Lee Pace, the Apple TV creation is based on the book series by world-renowned novelist Isaac Asimov. Expect a lot of buzz around this new sci-fi effort (whenever a release date gets nailed down).
'Loki'
Release date: May
We could have easily put all of the other MCU series on this list ('The Falcon and the Winter Soldier', 'Hawkeye', 'Ms. Marvel'), but the title we are most excited to see unfold is 'Loki'. Just what the hell did the God of Mischief get up to after stealing the Tesseract during 'Endgame'? Running for president it seems. The series kicks off this May on Disney+ and stars Tom Hiddleston, Owen Wilson, and Richard E. Grant.
'Gossip Girl' reboot
Release date: TBC
2021 will be the year that we'll get to hear "XOXO Gossip Girl" all over again. Featuring an all-new, diverse, cast this time around, the next generation of private school teens are ready to take over New York City. There's no word on whether the likes of Blake Lively, Leighton Meester, Chace Crawford or Penn Badgley will make cameos, but Kristen Bell will return as the series' narrator.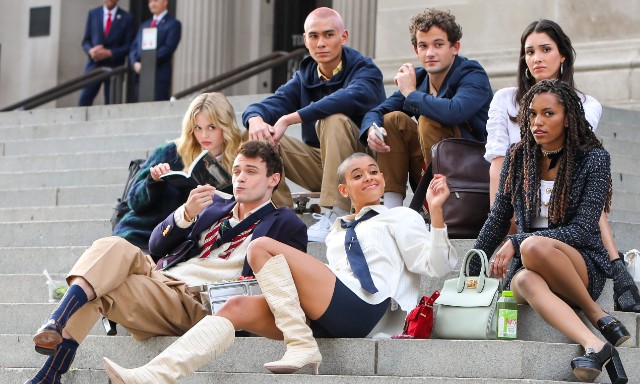 'You' season three
Release date: TBC
Speaking of Penn Badgley, he'll soon be returning as the man of your dreams nightmares, Joe Goldberg. Picking production back up at the tail-end of 2020, we're all on tenterhooks waiting to see how these two creepy beings (Joe and his girlfriend Love, played by Victoria Pedrettican) fare after that season two cliffhanger.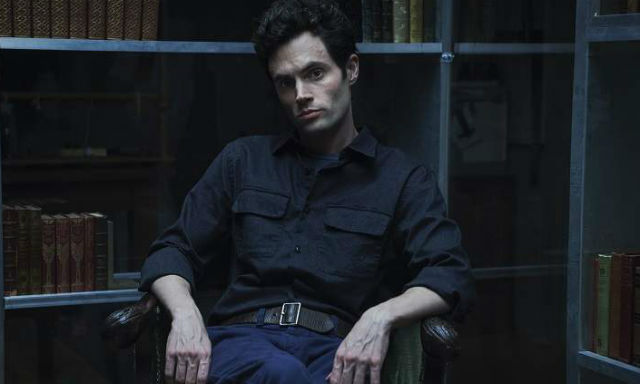 'The Handmaid's Tale' season four
Release date: TBC
Right, we reckon we've waited long enough Hulu, so just go ahead and release season four any day now, cheers. Dropping a teaser back in June of last year, the fourth entry in the series is expected at some point this year. Whether this will be the penultimate time out for the character June remains to be seen - a fifth season was greenlit late last year.
'Midnight Mass'
Release date: TBC
One title that we are very quietly anxious for is Netflix's 'Midnight Mass' from 'The Haunting of...' series creator Mike Flanagan. A separate entity from any of his other Netflix productions, the original idea places us in an isolated community where mysterious and unexplainable phenomenon begin to occur. Luckily for us, the series wrapped filming before Christmas after 83 days, so expect to see it later this year.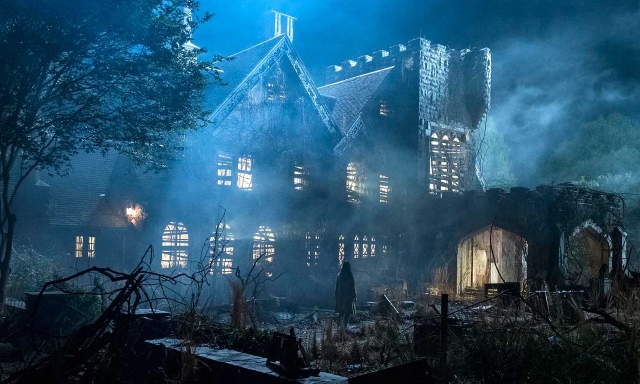 'American Horror Story' season 10
Release date: October TBC
Due to 2020 proving that we really don't need yet another American horror story unfolding before us, Ryan Murphy decided to hold back until 2021 to gift us his tenth season in the anthology franchise. And this could be the most highly-anticipated season yet, with pretty much everyone returning for it (and Macaulay Culkin too). In a similar way to every other season before it, we expect the next 'AHS' to drop sometime around Halloween.
'The Book of Boba Fett'
Release date: December
Following a tantalising second season of 'The Mandalorian', as well as a load of 'Star Wars' spin-off series in development at Disney+, it's only natural that a Boba Fett series be the next journey for the series to embark on. Set to premiere in the final month of 2021, expect this to be one action series that everyone will be talking about.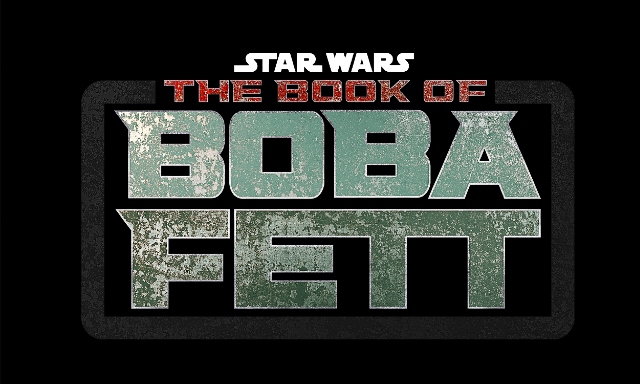 'The Marvelous Mrs. Maisel' season four
Release date: TBC
And so, we enter the realm of the unknown. What we do know for sure is that production on season four of 'The Marvelous Mrs. Maisel' was due to begin the first week of January, 2021. And should there be no need to halt production, the series should be back with us by the end of the year. After the devastating season three ending, we need our Midge and Susie fix, stat!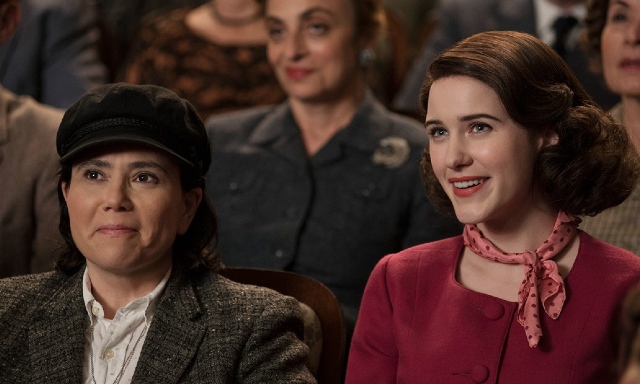 'The Morning Show' Season two
Release date: TBC
Yet again, this is a hopeful stab in the dark. Back in October, Reese Witherspoon tweeted that production has once again picked up on the second season of the Apple TV series. The reason we're wildly excited to see 'The Morning Show' back on our screens, apart from Witherspoon, Jennifer Anniston, and Steve Carrel all returning, is the inclusion of more quality actors like Julianna Margulies, Hasan Minhaj, Greta Lee, and Irish actor Ruairi O'Connor.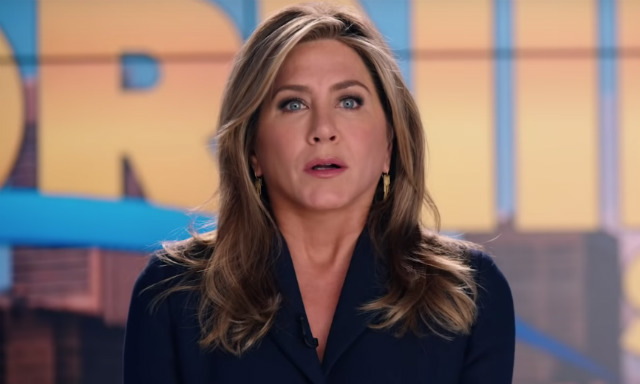 'Succession' season three
Release date: TBC
We're hoping that the hilariously dark, dark drama series will be back to brighten up our screens later this year. HBO confirmed back in August 2019 that we'll be getting a season three at some point, and hopefully 2021 will be that year. Production is rumoured to be underway at the moment with Brian Cox, Jeremy Strong, and Kieran Culkin set to return.