It's been yet another stellar year in the world of television, with top-notch dramas, gripping thrillers, laugh out loud comedies and more.
Choosing a top ten is no easy feat, and a lot of quality shows got left on the editing room floor here. However, in no particular order, the shows I think were the best of 2018 are...
10. Sharp Objects
Sharp Objects was one of the most anticipated TV shows of the year and for good reason. It marked five-time Oscar nominated Amy Adams' first leading television role and had a team behind it that included the director of 'Big Little Lies' (Jean-Marc Vallée) and the producers of 'Get Out' (Blumhouse Productions) while it was adapted from a best-selling novel by Gillian Flynn ('Gone Girl'). Did it live up to expectations? Eventually. This slow-burn of a series about two murdered young girls in a small American town was in no rush to spell anything out for us but the eerie and discomforting style it's shot in and its subtle and non-linear method of story-telling made it a unique addition to the TV landscape in 2018.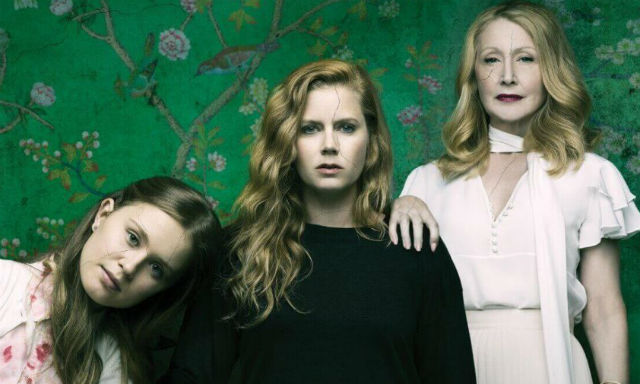 9. GLOW
This dramedy is based on the true story of a 1980s female wrestling group trying to break through in a very much male-dominated TV landscape. The first season was a glittering fist-pumping smash and the second season came back just as strong and gave us a chance to get to know the characters of this ensemble better. Everything from the pressures of motherhood to the #MeToo movement are dealt with in this series but it's also got some moments of great comedy writing and a electric eighties soundtrack to boot.
8. Westworld
'Westworld' deserves a place on this list for the sheer scope of the show alone. It took over a year to make the second season and safe to say, a lot of cash too. It may lose its way a bit at times but it is anchored by fantastic performances by the likes of Thandie Newton and Evan Rachel Wood. It poses important questions about what it means to be human and the second season tells a great story that develops brilliantly over the course of its ten episodes.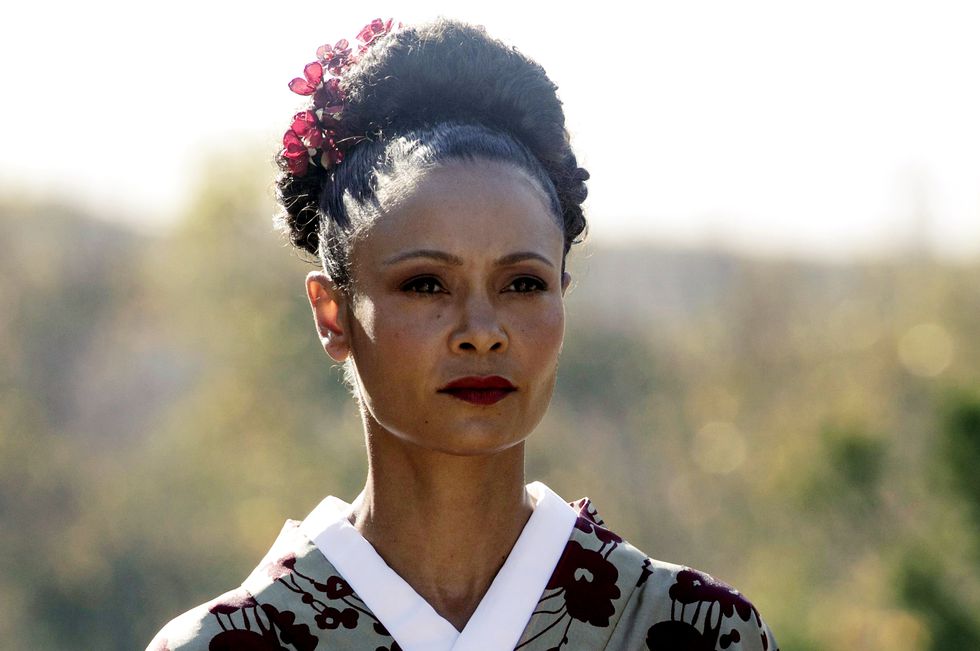 7. Queer Eye
I don't think anyone realised how much we all needed 'Queer Eye' in our lives until we got it. This fabulous show is just the tonic if you're feeling disillusioned by the current state of the world and will restore your faith in the power of kindness and a good haircut. While this series originally ran from 2003 until 2007, we are all about the Netflix reboot, which sees Antoni Porowski, Bobby Berk, Karamo Brown, Jonathan Van Ness and Tan France change the look and lives of individuals across America. You'll laugh, you'll most definitely cry, and most of all you will fall in love with the Fab Five. We already got two seasons in 2018, so let's hope it's more of the same next year.
6. Atlanta
Donald Glover is having a bit of a moment in 2018, and it's well deserved. His hit 'This is America', under his artistic name of 'Childish Gambino', earned him a long over-due number one, while his FX series 'Atlanta' is going from strength to strength, earning the actor both a Golden Globe and an Emmy.
Glover stars in 'Atlantia' (as well as writing and directing it) as Earnest 'Earn' Marks, an aspiring music manager trying to turn his life around by making his rapper cousin Alfred a star. It's second season arrived earlier this year to much critical acclaim thanks to great writing, nuanced characters and its impressive cinematic production.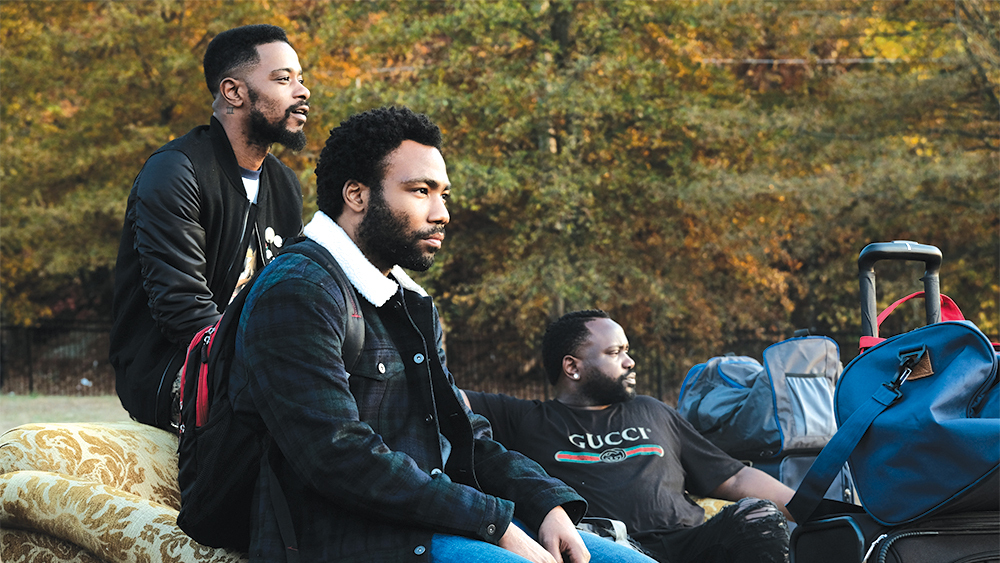 5. Bodyguard
This show was one of the most watched dramas on the BBC in over ten years and for good reason. It starred Richard Madden as Police Sergeant David Budd, a war veteran assigned to protect Home Secretary Julia Montague (Keeley Hawes), whose politics stand for everything he despises. The series was as gripping as it gets, with an opening 20 minutes that left us all hooked. Sure, some of it may be unbelievable but when has that ever stopped a show from being good?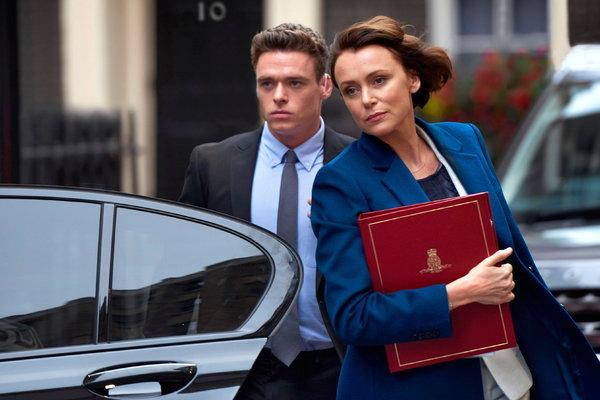 4. Derry Girls
One of the breakout comedies of the year was undoubtedly the superb 'Derry Girls'. Set against the Troubles in early-1990s Northern Ireland, it follows the lives of four teenage girls (and the wee English fella) who are navigating through their youth during a time of war and conflict in a sort of 'Inbetweeners' way. Filled with wonderful characters, laugh-out-loud moments and a nice dose of nostalgia, this show, written by Lisa McGee, was the warm, funny and lively anecdote we needed last January and thankfully there is more on the way.
We're not sure why we have become so morbidly fascinated with the enormously troubling world of Gilead, but this dystopian drama has got its claws into us, and as disturbing as it can be at times, it is must-see viewing. Perhaps it's because the Emmy-winning series show us just how severe the consequences could be for letting extremist viewpoints take over, an apt metaphor for our world today. However, it also comes down to the great work of a writing team which has managed to continue the story beyond Margaret Atwood's exceptional novel as well a performance from its lead Elizabeth Moss that is worthy of all of the accolades.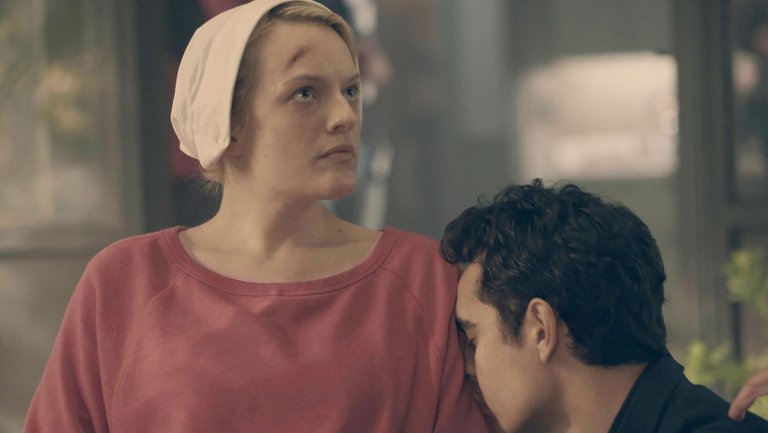 2. Killing Eve
As soon as we heard that this series was written by Phoebe Waller-Bridge, we were on board with it. (If you haven't seen her BBC show 'Fleabag' yet, get on it already.) 'Killing Eve' sees MI5 security officer Eve Polastri, played by Sandra Oh, going up against a psychopathic assassin played by Jodie Comer. The two ladies are fantastic in their respective roles and this shows is filled with as much humour as there are nail-biting moments and despite the dark subject matter, 'Killing Eve' is a lot of fun and a worthy contender for show of the year.
1. The Haunting of Hill House
There's no way I would have thought six months ago that 'The Haunting of Hill House' would have been my show of the year. The Netflix horror series is loosely based on the iconic book of the same name by Shirley Jackson and was adapted and directed by Mike Flanagan. It follows the stories of the Crane family, shifting perspectives from their time as children living in the haunted Hill House to their adult lives where they are still deeply impacted by what happened.
The reason it is my show of the year is that this series is far more than a horror - although it is perfectly paced one with some truly fantastic jump scares. It's also a story about family, and grief and all the many ghosts that we live with. While there are moments you want to hide behind the couch in fear, this show also packs a very real emotional punch and it sticks with you long after the credits roll.