At this stage, you probably think you have seen every 'Friends' cast pic around.
The nineties sitcom stars no doubt had many a photo shoot together during the show's ten-season run.
There are the ones from the early days: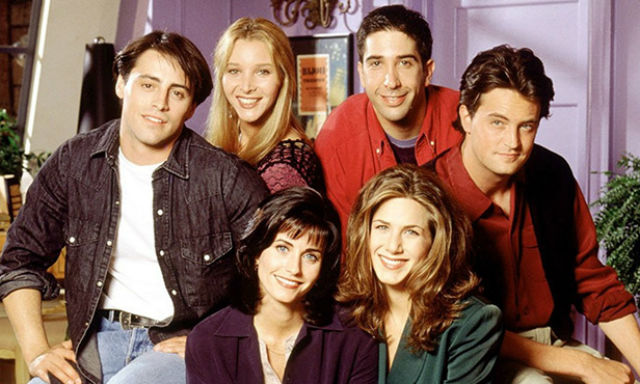 The milkshake sharing one:
The one of them sharing a bed: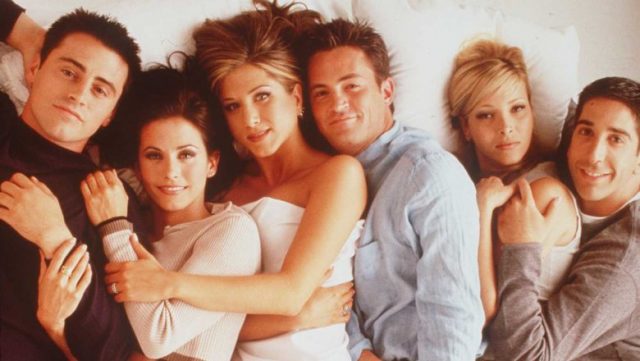 The one with 'The Rachel':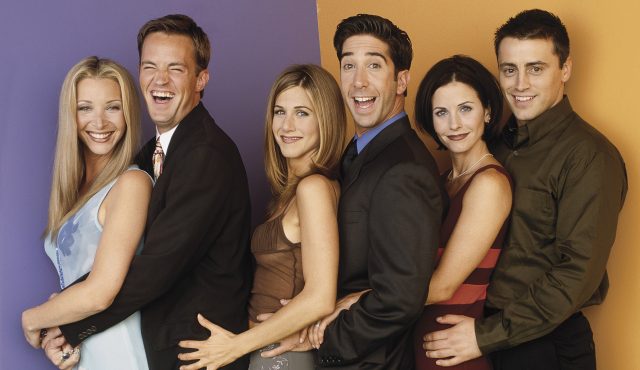 The one on the streets of New York: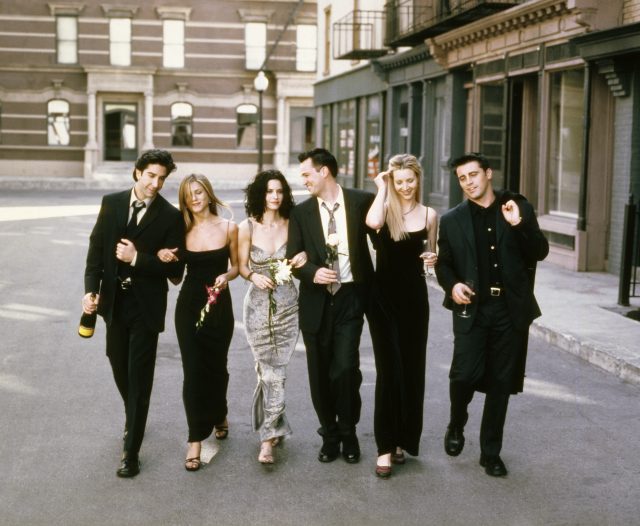 And then...
There is this one.
If I had to learn about this photo's existence then so do you pic.twitter.com/4IHtcgNFgO

— Marc (@MarcSnetiker) April 23, 2019
Was there a 'Deadwood'/'Friends' crossover planned we never knew about?
It looks like it was taken in the later seasons, so they really should have known better.
Needless to say, the internet folks have been having a field day with it.
I feel like I just stumbled upon a photo of my parents doing something I don't want to know about.

— Megan LeBlanc (@msmeganl) April 23, 2019
Lot of turnover in Mumford & Sons.

— V (@MikeVinDC) April 23, 2019
I do appreciate how THRILLED David Schwimmer is to show off all the hard work he's put into arm day

— Anne Thériault (@anne_theriault) April 23, 2019
I like how they style 5 of them correctly for the period, then look at Schwimmer's hair and just say, "Fuck it, keep the 90's thing."

— Zoe Samuel (@zoe_samuel) April 23, 2019
I never really found any of them attractive on the show. In this pic, I fancy ALL of them.

Just me?

— Ben Stephens (@stephens_ben) April 23, 2019
Yeah... David Schwimmer? 💪🏻??? I'm so confused right now.

— Impeachment Now (@BurnsPhoenix) April 23, 2019
THE ONE WHERE A PUBLICIST GETS FIRED

— Dr MrExcitement (@piker62) April 23, 2019
— Anthony Labriola (@A_Labriola) April 23, 2019
"The one where Joey sold all his teeth for a can of creamed corn"

— Nick Papagiorgio (@mick_legrande) April 23, 2019
i don't remember this part of dumbo

— Lana Berry (@Lana) April 23, 2019