Despite the mixed feelings about 'The Powerpuff Girls' live-action, the franchise has some news. Get ready for the animated reboot of your favorite little superheroes.
Hanna Barbera Studios Europe is taking on what could be one of the most nostalgic comebacks, like, ever for Cartoon Network babies. And, get this, the original creator, Craig McCracken, is coming back to revive the sweet trio.
As we know, Bubbles, Blossom, and Buttercup were concocted by Professor Utonium in a lab using sugar, spice, and all things nice, but he accidentally added chemical X, making these girls the toughest crime fighters around — with bows and pigtails on top.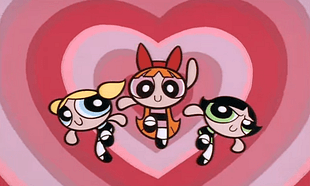 Monkeys with over-sized brains, a devil in pointy boots, and a big furry anti-Sully were just some of the monsters we witnessed the girls face-off against back in the late nineties, early naughties. This time, we'll get a deep dive into their world with new and familiar (strangely dressed) monsters.
Along with the reboot for the three cutest crime fighters ever, McCracken is also taking on a reboot for 'Foster's Home For Imaginary Friends' for a younger audience. The show will introduce a new host of friendly little imaginary blobs. Sounds adorable.
We don't know about you, but we felt it was obligatory to go back and listen to the original 'Powerpuff Girls' and honestly, it still slaps. Go listen to it and try tell us we're wrong.
Watch 'The Powerpuff Girls' original intro song here.