'Desperate Housewives' debuted on the telly 15 years ago today.
The show aired from eight seasons between 2004 and 2012 and followed the 'desperate' women who lived on Wisteria Lane.
Who can forget Susan's (Teri Hatcher) pining for Mike (James Denton), or Lynette's (Felicity Huffman) struggles with husband Tom (Doug Savant) and their kids? Gabrielle (Eva Longoria) went from sleeping with the gardener to reconciling with husband Carlos (Ricardo Chavira); then there was Bree's (Marcia Cross) many mistrials with love, including with Orson, played by 'Twin Peaks' star Kyle Maclachlan.
Yup, anyone who followed the series knew there was a whole lot of drama packed in. And we loved every minute of it.
So what have the stars of the show been up to since the series ended? Have their lives been as dramatic?
Teri Hatcher
Best-known for playing Clark Kent's love interest in 'Lois & Clark: The New Adventures of Superman', and Paris Carver in 007 movie 'Tomorrow Never Dies', before 'Desperate Housewives', Hatcher's career in acting has stayed consistent. She appeared on episodes of 'Two and a Half Men' and 'Smallville', and had recurring roles on with 'The Odd Couple' and 'Supergirl' (no doubt Superman fans were loving the 'Smallville' and 'Supergirl' cameos). She's also lent her voice to the show 'Jake and the Never Land Pirates' and animated movies 'Coraline' and 'Planes'.
Teri Hatcher is also something of a celeb cook and enthusiastic baker with her own Youtube channel 'Hatching Change'. Last year, she participated in ;The Great Celebrity Bake Off for Stand Up to Cancer'. Earlier this year, she appeared on Irish comedy talk show 'All Round to Mrs. Brown's'. She also has a film 'Madness in the Method' with Jason Mewes and Kevin Smith due for release this year.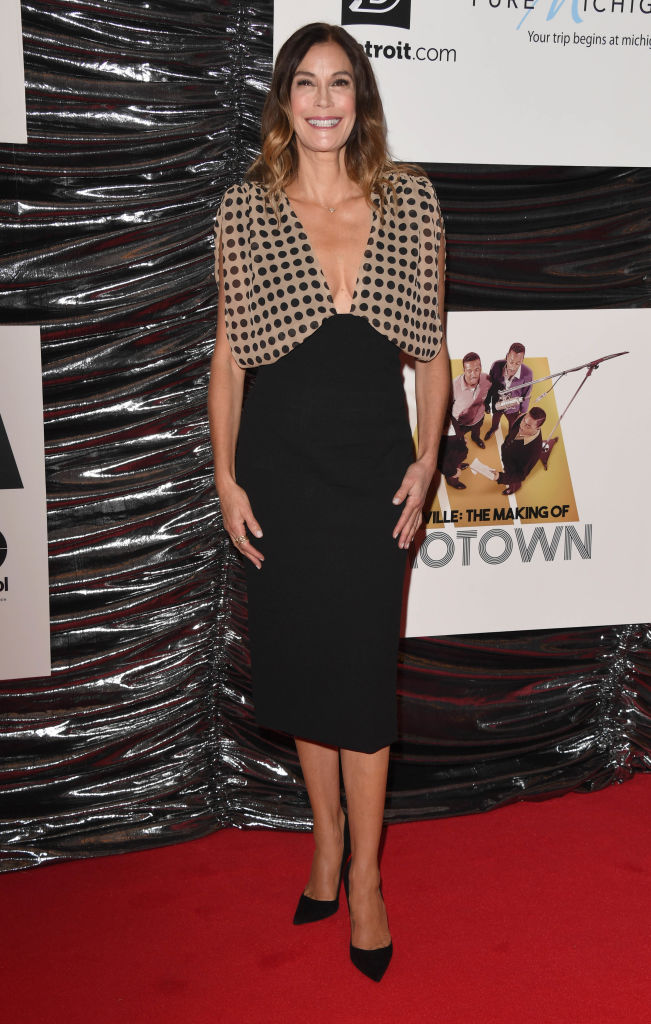 Felicity Huffman
Netflix fans most likely would've spotted Felicity Huffman most recently in Ava DuVernay's 'When They See Us'. She also starred in Netflix's Mother's Day movie 'Otherhood' and played herself for a couple of episodes in 'Bojack Horseman'. Since 'Desperate Housewives', she starred in such movies as 'Big Game' with Samuel L Jackson, 'Cake' with Jennifer Aniston, and 'Stealing Cars' with John Leguizamo. She earned high acclaim for the TV series 'American Crime' which aired from 2015 to 2017, and starred in ten episodes of the show 'Get Shorty'. Next she plays the title role of an alcoholic mother in indie movie 'Tammy's Always Dying.'
Huffman has hit headlines frequently this year for her involvement in a nationwide college entrance exam cheating scandal. It was discovered that Huffman's $15,000 donation to the Key Worldwide Foundation (which was meant to be for charity) was in fact payment to a person who pretended to be Huffman's daughter to take and inflate her SAT scores. Huffman formally pleaded guilty to honest services fraud in May and last September was sentenced to two weeks in prison. Her sentence will begin later this month and upon her release she'll receive one year of probation.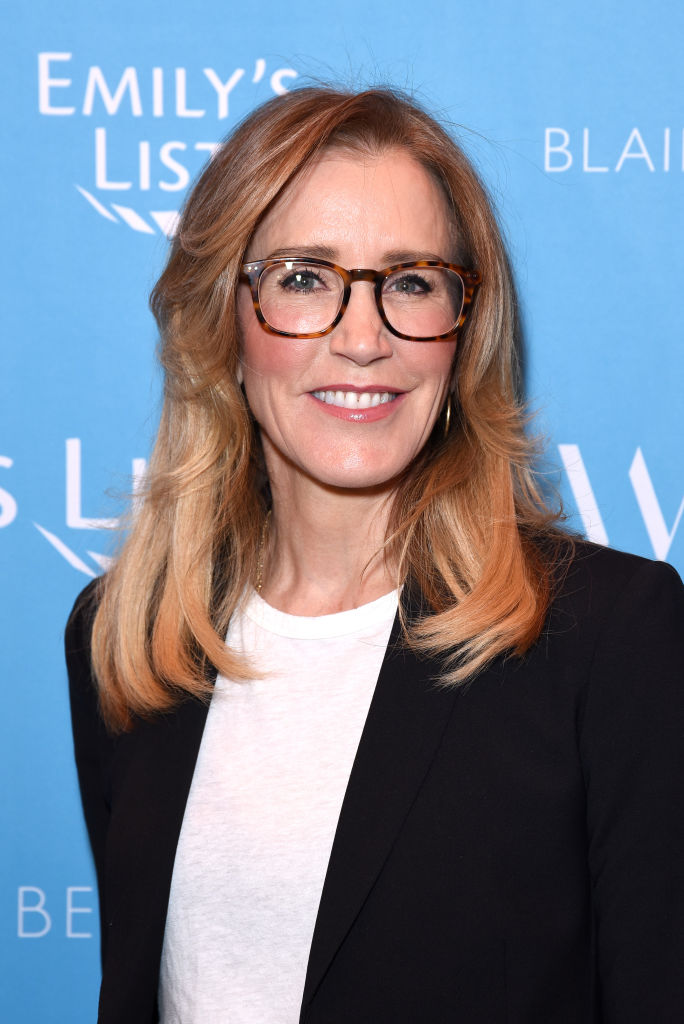 Marcia Cross
Aside from her role as Bree, Marcia Cross is probably best-known for playing President Claire Haas on the ABC series 'Quantico' (2015-17). Last year she starred on Youtube Red series 'Youth & Consequences'. She also appeared in an episode of 'Law & Order: Special Victims Unit'. She has a TV movie 'Jane the Novela' due to air.
In June of this year, Cross revealed that she had been battling anal cancer. She is now in remission.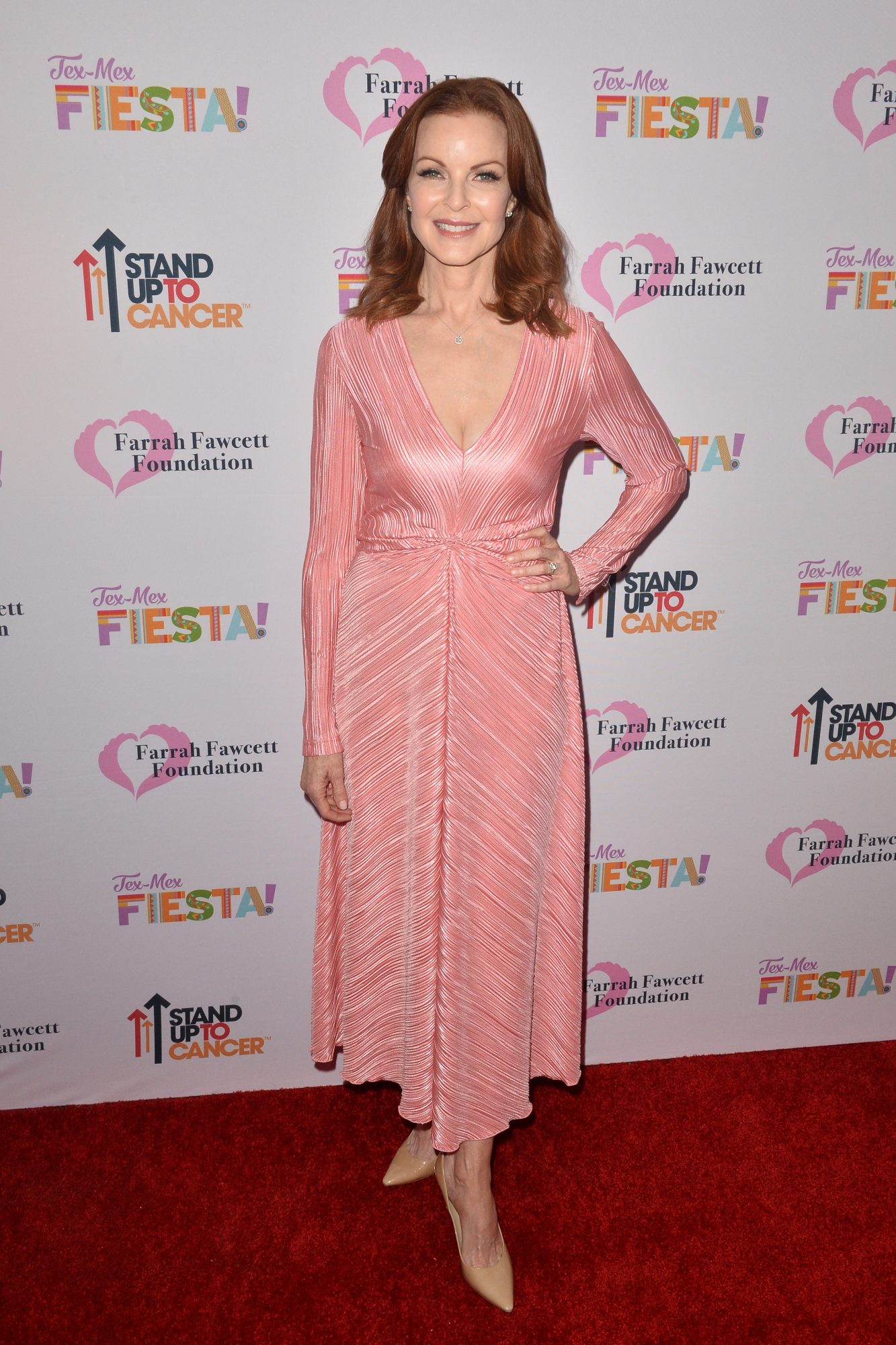 Eva Longoria
As we well know, Eva Longoria has been up to loads since leaving Wisteria Lane. Since the series ended, she has starred in movies 'In a World...' (as herself), 'Frontera', 'Lowriders'. 'Overboard' and 'Dora and the Lost City of Gold' (out this year); and series like 'The Simpsons', 'Telenovela', 'Decline and Fall', and 'Empire'. She has also served as an exec producer on 'Telenovela', 'Devious Maids' and 'Grand Hotel', and a producer on 'John Wick'. She has also tried her hand at directing, helming episodes of 'Black-ish' and 'Jane the Virgin'. She'll star and direct a comedy called '24-7', co-starring Kerry Washington, and is due to appear in 'All-Star Weekend', directed by Jamie Foxx, and 'Sylvie' with Tessa Thompson.
Outside of acting, Longoria is renowned as a model for L'Oréal and other brands. She has appeared in several ads and has been named one of Hollywood's most beautiful women by numerous publications. Longoria has also penned her own books, owns clothing lines, and founded the charities Eva's Heroes, which helps developmentally disabled children, and the Eva Longoria Foundation, which targets the education gap and poverty in the Latin community.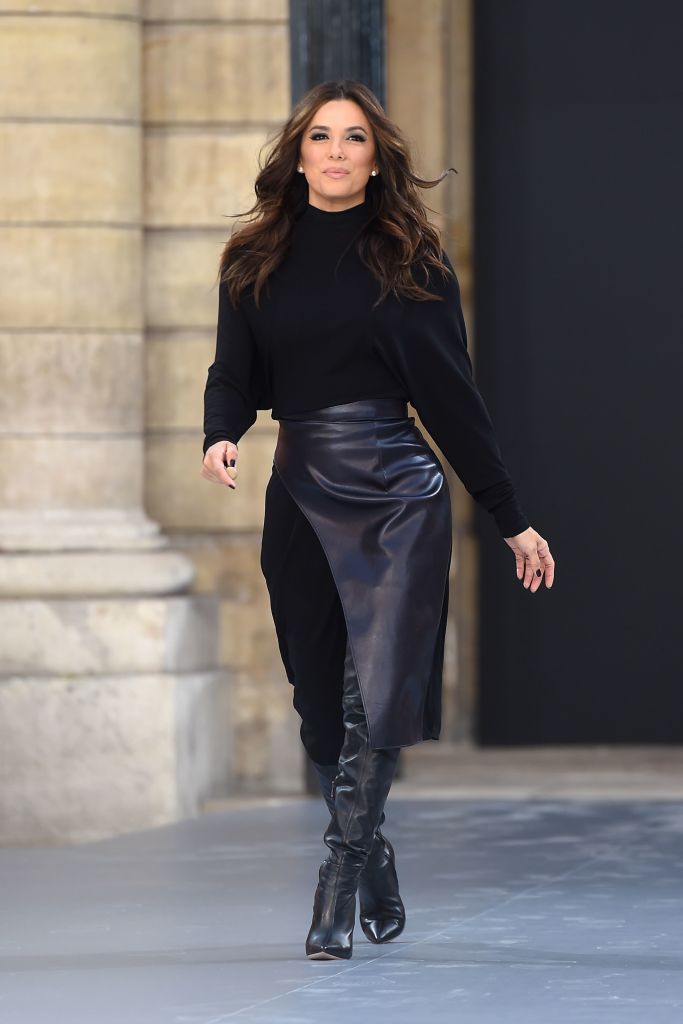 Brenda Strong
You might not know her face as it was actually through her voiceover narration that Brenda Strong was famous for on 'Desperate Housewives'. When the series wrapped, she played Ann Ewing in 'Dallas'. More recently, she played Nora Walker, Bryce's mother, in the last couple of seasons of '13 Reasons Why'. She's made appearances in such series as 'Fear the Walking Dead', 'Chicago P.D.', 'Scandal' and 'Bones'. In 2016, like Hatcher, she had a recurring role on 'Supergirl', as Lillian Luthor.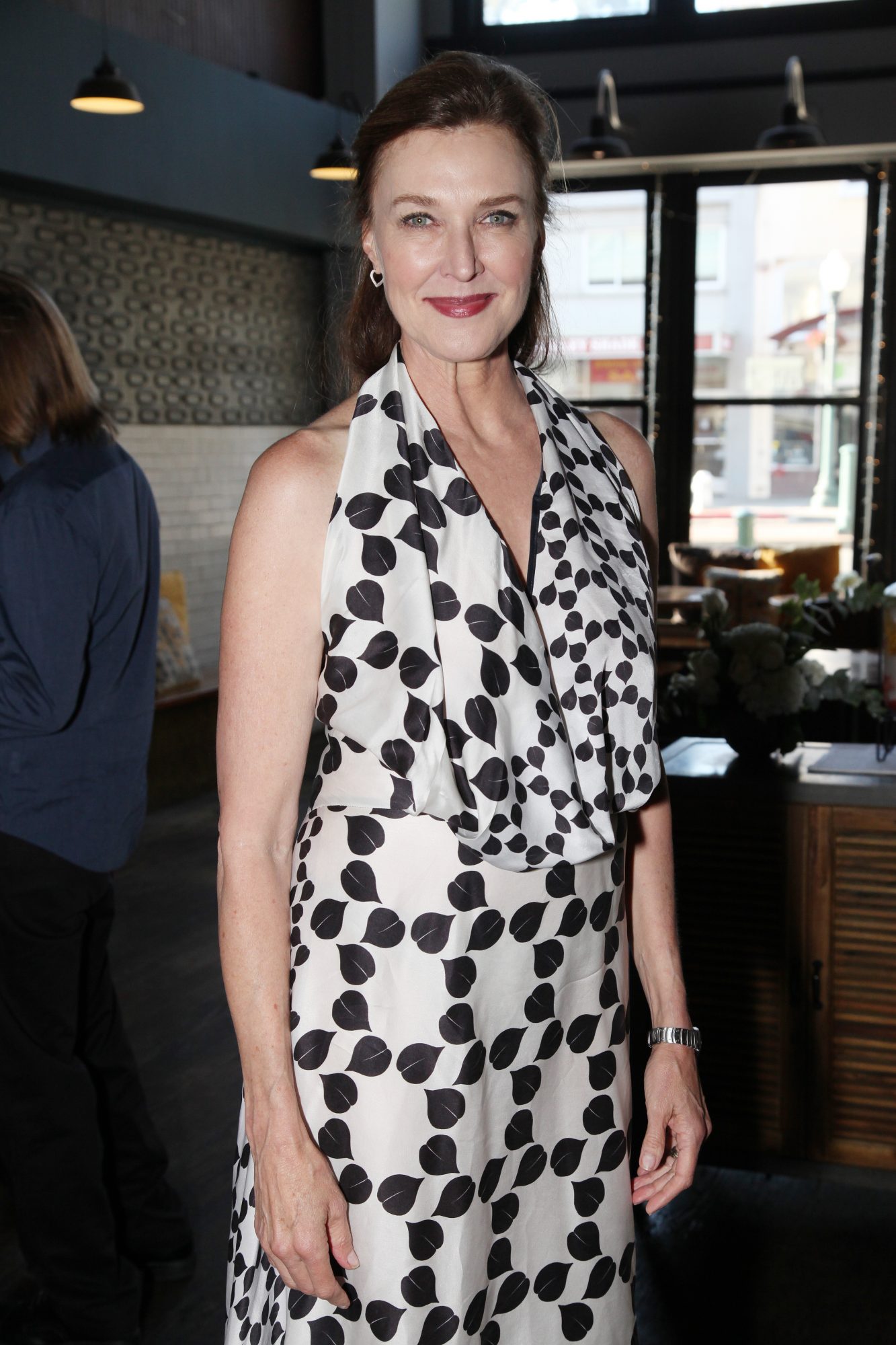 Nicollette Sheridan
Nicollette Sheridan undoubtedly had the most off-screen drama during her time on 'Desperate Housewives'. In 2010, a year after her character died on the show, the actress filed a $20 million lawsuit against the series creator Marc Cherry alleging he assaulted her on set and that she was fired when she reported the alleged abuse to the ABC Network. There was a series of retrials, dismissals and appeals from 2012 to 2014. Sheridan was last granted a trial in January 2014 but the decision was reversed that August by the LA Court of Appeal, which found the judge's decision to grant Sheridan a new trial was in error.
Career-wise, Sheridan did a couple of indie comedy movies and Hallmark films in the 2010s, delving into co-producing and writing for 2013's 'The Christmas Spirit.' But her biggest gig has been landing the role of Alexis Carrington in The CW revival of 'Dynasty'. Sheridan also founded an all-natural anti-aging moisturizer called Biolumière Organics since 'Desperate Housewives.