A whole glorious bank holiday weekend lies before us, and while it's all well and good to want to do something productive with this time, it's also perfectly acceptable (and just lovely) to kick back, put the kettle on and just let the good old tellybox entertain you.
Friday
You can catch the first two episodes of the critically acclaimed 'Fosse/Verdon' on BBC2 from 9pm tonight. It stars Sam Rockwell and Michelle Williams and is a fact-based drama recounting the romantic and creative partnership between influential choreographer-director Bob Fosse and Gwen Verdon, one of the greatest Broadway dancers of all time.
Also on the box, John Cleese returns for the second season of his late-in-life comedy 'Hold the Sunset' on BBC One at 9pm.
Movie wise, you've got 'Gold' starring Matthew McConaughey on RTÉ One at 9.35pm while 'The Butcher Boy' is on RTÉ2 at 9.45pm.
SATURDAY
Mainly movies on the box today but there are a load to choose from. 'How to Train Your Dragon 2' is on at 6.35pm on RTÉ1, while 'Veronica Guerin is on later at 9.35pm. Over on RTÉ2, 'Now You See Me 2' is on at 9pm, and if you're in the mood for a bit of romance, 'Bridget Jones's Diary' is on TG4 at 9.25pm. 'Brooklyn' is also on BBC One at 10.20pm and well worth catching if you haven't already.
'Transformers: Age of Extinction' is at 8pm on Channel 4 while 'Dumb and Dumber To' is on at 9pm on E4. Finally, 'Gold' starring Maisie Williams is on Virgin Media Two at 9pm (a very different flick than the McConaughey one of the same name on Friday night.)
In sport, there's a double bill of quarter-finals in the All-Ireland Senior Camogie Championship as Limerick take on Tipp at 5.30pm while it's Galway v Waterford at 7.15pm on RTÉ2.
SUNDAY
'Love Island: The Reunion' is not to be missed on Sunday night for fans of the show as all the Islanders are back together again to chat about all the drama of the last two months in the Villa. Catch it on Virgin Media Two at 9pm. It's not quite Rose of Tralee time yet but you can get a taster with the Mary from Dungloe festival 2019 hosted by Daniel O'Donnell and Caitlín Nic Aoidh. You can also see what Poldark is up to at 9pm on BBC One tonight.
'Loving', the movie which earned Irish actress Ruth Negga an Oscar nomination, is on Sunday night on RTÉ One at 9.30pm. While 'Harry Potter and the Philosopher's Stone' is on RTÉ2 at 5.55pm.
In sport, 'The Sunday Game Live' will see Tyrone taking on Dublin in the All-Ireland Senior Football Championship Super 8s encounter at Healy Park in Omagh.
MONDAY
Documentary 'When Michael Met Davy' is on RTÉ One at 6.30pm and follows 11-year-old visually impaired Late Late Toy Show star Michael O'Brien as he takes up Davy Fitzgerald's challenge of giving the Wexford hurling team a motivational talk before one of the biggest games of their championship season.
In a first for the series, two related celebrities join forces to investigate their family tree in 'Who Do You Think You Are?' at 9pm on BBC One as comedian and actor Jack Whitehall and his father and occasional double-act partner and talk show co-host Michael team up to look into their past.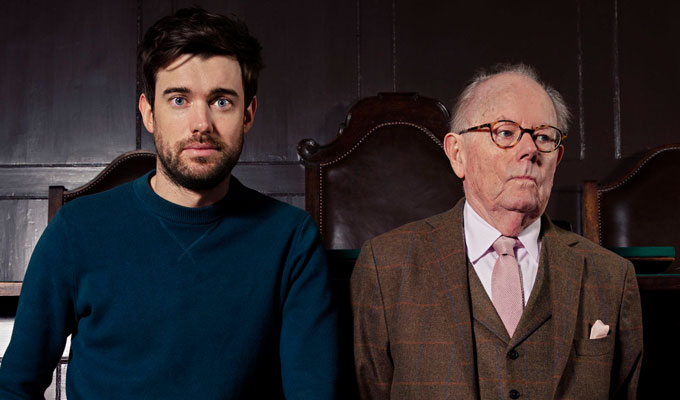 If you're planning a day on the couch for this bank holiday weekend, you've got 'Back to the Future II' to entertain you at 3.40pm on RTÉ One. While 'La La Land' is the big movie on RTÉ at 9.30pm. If you're feeling a bit worse for wear after the weekend, take comfort that you won't be in as bad a state as the lads in 'The Hangover Part II' on RTÉ2 at 9pm. Finally, Samuel L Jackson and Colin Farrell star in 'SWAT' on Virgin Media One at 9pm.